Emma Marcegaglia is quite an exceptional woman.  She's the head of Confindustria – Italy's employers' confederation.  To reach such a position in a society as male dominated as Italy is one heck of an achievement.  And Marcegaglia is no token head either, oh no. She could never be described as a shrinking violet.
There's something thoroughly down to earth about Ms Marcegaglia, whose hair always seems to be a little out of control, as if she's got better things to do than to worry too much about that 'I've just stepped out of a hair salon' look.
One of the better things Marcegaglia's got to do is to hammer her point home, repeatedly.  She's been pretty outspoken in her criticism of the Berlusconi led Italian government and its continual faffing around.  She sees through all the political rhetoric, brushes it away and tells it like it is.  Italy, repeats Marcegaglia, over, and over, and over, again, desperately needs reforms.  This is despite a certain Mr Berlusconi claiming that there have been reforms.  However in the eyes of Marcegaglia these reforms, such as they are, have not done a fat lot for business in Italy.  This is a problem seeing as Italy relies on the success of Italian businesses to draw money into the sluggish Italian economy and keep the country from floundering.
In no uncertain terms, Marcegaglia has told Italy's lacklustre politicians to pull their fingers out and manage Italy properly.  Needless to say, one person in Italy who is somewhat allergic to criticism is, allegedly, a wee bit unhappy that Italy's most powerful woman; ye gads, a woman, you know the fairer sex who should grace the kitchen and the bedroom in equal amounts; has been calling him to task.
This does not do wonders for the great man's image, which has suffered something of a battering after a fall-out with his number two, a few gaffes, and the odd scandal or three.
Coincidentally after others have criticised this here person, a certain Italian newspaper, owned, coincidentally, by the great man's brother, have released articles designed to ruin characters.  Just ask one Mr Dino Boffo, the now ex-head of Avvenire magazine who said nasty things about a certain Italian leader, and one Gianfranco Fini, the now, sort of, ex-political partner of the same Italian leader.  Fini has been fending off what distinctly looks like a smear campaign surrounding the ownership and sale of a house in Monte Carlo.
Both individuals have faced what look to be clearly orchestrated attacks via the Italian newspaper, Il Giornale.  The editor in chief of this paper, which is owned by Berlusconi's brother, received a six month suspension from Italy's order of journalists after the blacken-Boffo campaign.
Now, it seems, it may well have been Emma Marcegaglia's turn to be on the receiving end of image-damaging stories which, wait for it, may well have come out in Il Giornale.
Police Raid the Offices of Il Giornale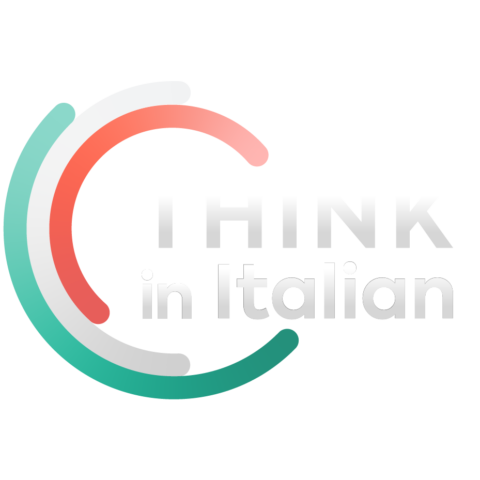 Stop reading, start speaking
Stop translating in your head and start speaking Italian for real with the only audio course that prompt you to speak.
Today, Italy's police raided the offices of Il Giornale, and the houses of some of its journalists, in search of a dossier on Italy's employers' confederation head.  Search warrants were issued by prosecutors in Naples after in a wire-tap of a phone conversation in which a senior Il Giornale journalist was overheard saying (source: ANSA) "we'll move the bloodhounds from Monte Carlo to Mantua,".  Mantua just happens to be Marcegaglia' s home town.
Marcegaglia stated that she got wind of a possible attack and was even called into to have a chat with Naples' prosecutors about it a couple of days ago.  She must have made a few comments which confirmed suspicions and that is probably what led to today's raid on the offices of Il Giornale in connection with the offence of 'concorso in violenza privata'.  Apparently Marcegaglia received veiled threats from Il Giornale staff who, allegedly, advised that if she did not back off from criticising the Berlusconi government, the paper would publish something unpleasant about her.
Il Giornale Was Joking
After their search of Il Giornale's offices in connection with the threat to Marcegaglia, the police came away empty handed (It would, of course be untoward of me to suggest the paper received a tip off, so I won't), and the senior – male – staff of Il Giornale are saying the overheard comment was merely made in jest.
Saying that you are joking is an excuse which is commonly used by quite a number of Italian politicians who've been caught saying things which have got themselves into a spot of bother.  Messrs Berlusconi and Bossi know something about the 'Hey, I was just jesting' excuse.
After having had the cops rifling though their drawers, Il Giornale have been gleefully playing on the freedom of press thing, and, predictably for a newspaper close to a certain leader, on a plot hatched by disgruntled, left-leaning, Italian prosecutors.
Freedom of the Press?
Should the press be free to publish stories which appear to follow some hidden political agenda?  Not really, I don't think that is what freedom of the press is about, and Il Giornale has a tendency of exploiting journalistic licence to the maximum, and beyond.  Hence the suspension of the editor in chief Mr Feltri after the Boffo affair.  The legal term of the bending of the truth by the media is 'libel' is it not?
Damage Done
Now everybody will be curious to know just what skeletons in Marcegaglia's closet were to have been used to blacken her good name, so, to an extent, even without anything having made it into the papers, Marcegaglia's reputation has been called into question.  Marcegaglia may back off criticising Italy's inactive government as a result, so the desired effect may have been achieved, or else, the whole affair may blow-back in the direction from whence it originated.  It is also possible that the credibility of Il Giornale as a news source will diminish.
Someone in Italy is determined to stifle all criticism and to make others think very carefully about what they say in public about certain people, or so one might assume.
Oh, and in case anybody reading this post thinks it is at all critical of anybody, I'm just jesting.  Ha, ha, ha.