Next weekend over 1000 wine producers in Italy will open their cellars for visitors during Cantine Aperte.  Organized by Italy's wine tourism association the Movimento Turismo del Vino, the event attracted about one million tourists and wine enthusiasts last year.  According to the organizers, that number is growing every year.
'See What You Drink'
Cantine Aperte was started 20 years ago under the slogan 'See what you drink' (in Italian: 'Vedi cosa bevi').  'Cantina' means wine cellar in Italian, so on May 26-27 wine producers will open their wine cellars for tours and tasting, show their vineyards, organize concerts and dinners with local dishes.
Bigger, more commercial wine producers normally keep it simple and attract a younger crowd with rivers of wine flowing and shuttle buses bringing visitors in.  If you are after a more sophisticated experience head for the smaller vineyards that usually have their program announced on their websites.
Each year I learn something new during my visits to the wine makers during the Cantine Aperte event.  Last year I was absolutely blown away by an evening organized by a Cantina Ciavolich in Miglianico, a small wine producer in the province of Chieti, where their wine was matched with organic dishes.  The Ciavolich Pecorino (a type of white wine) paired with a liquorice-flavored pea soup, forced me, a red wine devotee, to admit that there really are some white wines that are worth drinking.
Cantina Ciavolich was founded 159 years ago and  visitors can see the old cellars which are still used by the Ciavolich family.  This year Ciavolich are organising another dinner with organic dishes made from locally sourced produce as well as a free wine tasting.   If you wish to get to know their wines, you might like to visit to their winery by bicycle.  The bike tour includes a wine tasting session, lunch and a guide.   A similar bike tour will also run in the province of Pescara.  Wine enthusiasts will be offered a bike (which has to be returned later!), a wine tasting and lunch for between €25-35.  More information in Italian can be found here.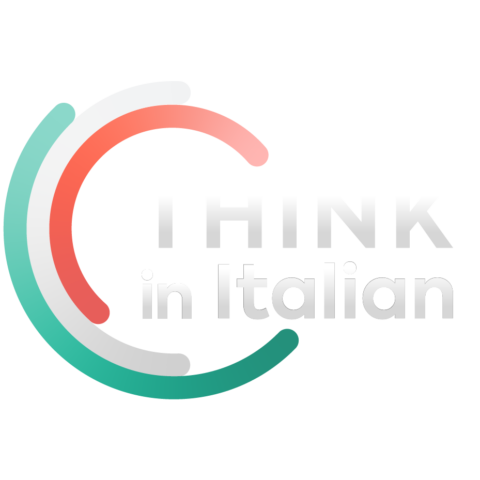 Stop reading, start speaking
Stop translating in your head and start speaking Italian for real with the only audio course that prompt you to speak.
To find the wine cellars open in your area this weekend, see the list by Italian region here.
If you are not in Italy this weekend the Cantine Aperte event is held twice a year – in May and September.  This gives you plenty of time to plan your visit and go to all those wine tasting sessions!
Find more information on Winery Open Days in Italy by visiting this website: Movimento Turismo del Vino
About Anna
Anna Lebedeva has lived in Russia and Ireland for many years. Now she lives and works as a freelance journalist in Italy and runs her Green Holiday in Italy travel blog.
When not researching or writing her next article, Anna is trying to grow organic vegetables in her garden or persuading her lively floppy-eared dog Gogol (named after the Russian writer) not to trample on the seedlings. She loves creating her own vegetarian recipes, cooking, hiking in the Apennines or simply relaxing with a glass of Montepulciano d'Abruzzo wine.