Today, and as expected, Giorgio Napolitano is no longer the president of Italy. This, of course, means Italy needs another president, though for now, nobody has any idea who the next president of Italy will be.
It is likely that there's a secret short list of candidates and Mr Napolitano may not have resigned until such a list had been drawn up. Such lists will always be created before Italy's presidents come to the ends of their terms but this time is a little different in that Giorgio Napolitano resigned before his term was up, something which is a rare event in Italy.
The last time Italy's parliament attempted to choose a new president, nobody could agree who should be offered the post. In the end, Giorgio Napolitano was asked if he'd like another shot. He reluctantly agreed and was voted in for an unprecedented second term. While it is possible that the very same situation may arise once more, one suspects Mr Napolitano will have taken steps to attempt to ensure the selection of his successor goes more smoothly this time around. Whether it will remains very much to be seen. Voting should commence on January 29th.
Italy's Prime Minister Matteo Renzi has stated that Italy will have a new president by the end of the 4th voting session. Maybe he knows something us common mortals do not. It is probable that a certain Silvio Berlusconi is in the know too. Mr Berlusconi will order his people to vote for anyone who's prepared to pardon him over his tax fraud conviction and who might be disposed to let his other court cases fizzle away to nothing.
In a Mr Berlusconi type perfect, if rather corrupt, world someone like Gianni Letta as president of Italy would be ideal. Letta's chances may be hampered by rumours of the part he played in hiding slush funds in the Vatican bank and his willingness to deal with what has come to be known as the Rome mafia. Mr Renzi though, may not be too keen to elect a president like Letta who would inevitably find a way to allow Mr Berlusconi to reenter politics. However, Mr Berlusconi is a bit of a spent force, so even if his political fortunes are changed, he may not prove much of a threat to Mr Renzi.
One name being bandied around as a possible replacement for Mr Napolitano is former prime minister Romano Prodi but Silvio Berlusconi wouldn't be too happy to see Prodi as president unless he manages to obtain cast iron assurances that a pardon, or two, will be forthcoming from Prodi. This, though, seems unlikely, but not impossible.
Another name floating around is that of current culture minister Dario Franceschini who's a kind of neo Christian Democrat which is what Matteo Renzi appears to be becoming too. Only Mr Renzi does not appear to hold Mr Franceschini in very high regard – and nor does someone I know of who has worked with Mr Franceschini. Even so, Mr Franceschini might make a president who would be malleable enough for Mr Renzi to find acceptable.
If not Mr Franceschini, there's Anna Finnochiaro. She's a democratic party stalwart but her husband is facing fraud charges and if he's convicted this may reflect badly upon Ms Finnochiaro and make Italy look bad as well. In view of her allegedly fraudulent husband, Ms Finnochiaro can possibly be discounted as a potential president of Italy even if she may still be proposed as a candidate.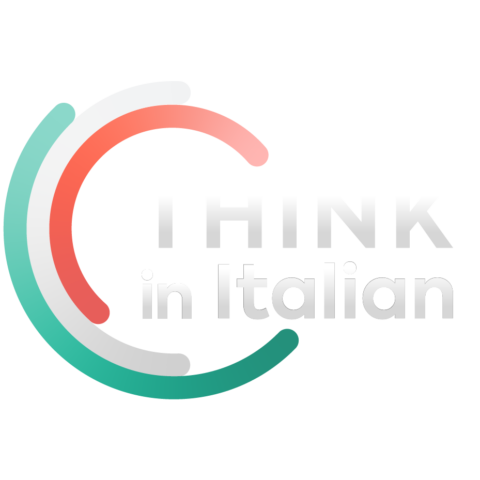 Stop reading, start speaking
Stop translating in your head and start speaking Italian for real with the only audio course that prompt you to speak.
Another possible presidential candidate is ECB boss Mario Draghi but he's not too keen on becoming Italy's new president. After some uncertainty, his position at the ECB looks a little more secure for now so he's not looking for a new job.
Yet another potential president is Italy's economy Pier Carlo Padoan.
Who does this leave? Well how about an outsider? One person who puts ticks several of the right boxes is a gentleman called Antonello Soro. At 66, he's just about old enough. He's been in politics in Italy since the late 1970s and although he's now a member of Italy's now barely left leaning Democratic Party, he was once a Christian Democrat – one of the survivors of Italy's 1990's bribesville and clean hands scandals which caused the Christian Democrat party to explode.
Soro is one of the pieces of shrapnel from Italy's former Christian Democrat party. Like his surviving colleagues, he has ended up embedded in a newer party. While some former Christian Democrats ended up in the past and present Berlusconi led Forza Italia party, Soro is now part of Mr Renzi's Democratic Party which, in the hands of Matteo Renzi, just happens to be heading once more in a Christian Democrat direction. Soro's name has not come up in media conversation in Italy yet, but it might. He does seem ideal too. We'll see.
There are plenty of other potential candidates – Italy's newspapers are full of names and speculation is rife.
Soon enough, an authentic list of candidates for the post Italy's next president will emerge and many in Italy are very curious to see just which names will be on it.
Once the list is known, sparks will start flying as all of Italy's fractious factions begin bickering over who will make the best president of Italy, or rather, who is more likely to protect the interests of Italy's well-paid and over-privileged politicians.
As often tends to be the case in Italy, the nation's presidents tend to hold the interests of the nation's politicians in much higher regard than those of the interests of the vast majority of Italians. Will the next president of Italy be the same? This is highly likely, alas.