Those who moonlight are usually doing a second job to make ends meet, often because they have work which is low paying, or because they need to find a way to pay off financial commitments, such as mortgages.
While in a restaurant here in Milan with some friends not so long ago, I came across a rather unusual moonlighter.  Indeed, she belonged to a category of worker who in today's increasingly hi-tech world, I would never have expected to see doing two jobs to try to get by.
So, just what job did this particular moonlighter do during the day?
Dual Work Progam
It was one of our friends who recognised this girl waiting on tables in the restaurant in which we brunching.  He said 'Hi', and I being the inquisitive, OK, nosey, chap that I am, asked how come he knew her.
She's a programmer, came the reply.  'A programmer', I repeated in disbelief.  I mean I thought programmers were paid decently, and would not have expected to have seen one doing work on the side to cover expenses.
Noting my surprise, my friend, who is a systems analyst, told me how computer programmers are very poorly paid in Italy.  They appear to be considered the dogs bodies of Italy's hi-tech industry, and paid accordingly.  Incidentally, this young lady worked with the IBM AS400 mainframe platform, and does not have a degree.
I asked for a little more information on the pay levels of programmers in Italy, and got some.  I was told that those with a knowledge of php are at the bottom of the programming heap salary wise in Italy.
Flight to France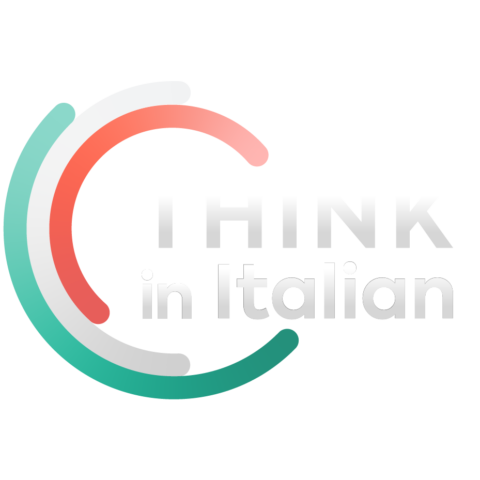 Stop reading, start speaking
Stop translating in your head and start speaking Italian for real with the only audio course that prompt you to speak.
Some of Italy's low paid programmers head for France, if they are lucky enough to speak the language that is.  Actually, a few of Italy's younger programmers may find it worthwhile to study French when they discover that one chap working in Turin managed to just about double his paltry €1500 a month when landed a job in France which earned him €2700 per month.
Low Tech Management Mindset
My friend who has worked as an analyst programmer for quite a number of years indicated that the potential benefits of technology are not yet fully appreciated or are simply not understood by many of the Living Museum's often older generation senior managers.  That this computer progammer was moonlighting as a waitress would appear to prove such an assertion.
Such low rates of pay may also explain why certain Italian hi-tech systems, such as ATMs often seem to be crashing, and could be the reason why my own online banking system is not exactly intuitive.  After all, if you are paid peanuts you are not really going to be encouraged to do your best, now are you?
All I can hope is that programmers working in Italy's aerospace and car industries are paid better.  It's one thing for a cash machine to play up from time to time, but is entirely another when the control systems of a plan go awry.  Cars are also heavily reliant on black boxes to perform many functions nowadays, including manage braking systems.  Let's hope uninspired impoverished Italian programmers where not responsible for producing the code for units which control the anti-lock brakes.  Ooh er!
Forget India, Cheap Programmers are in Italy
Another quite insightful observation my friend made was that he did not think it was necessary for companies to go chasing low paid programmers in India and former eastern block countries, because low paid programmers can be found by the bucket load in the heart of one of Europe's supposedly more advanced nations – Italy.
He is probably right on the fact that Italian programmers are likely to be cost efficient.  Only many companies may find that Italian programmers are lacking in English language skills, whereas those from India have often been taught English, and taught it well from a very young age.  Similarly, those from eastern Europe also tend to have more of an ability with spoken English than many Italians.
With the Italian attitude towards programmers, Italy certainly lives up to the moniker I've attached to it.  It really is a Living Museum.