Despite the damage caused to the credibility of Italy's grand unholy coalition government by the mysterious Kazakh rendition case, Italy's government is still on its feet. The Calderoli racism case also dented the Letta government's reputation badly too.
The conviction, albeit in a court of first instance, of three Berlusconi associates for acting as pimps for Italy's ex-prime minister, further reduced the credibility of Italy in the eyes of the world. More than a few people are concerned about the stability of Italy's current government, or rather, non-government, for it is doing little.
Last week, Italy's government survived a no-confidence motion brought against interior minister Angelino Alfano for his supposed lack of knowledge of the Kazakh rendition affair. Had Alfano lost the vote, the government would have most probably collapsed. Italy's President Napolitano worked to ensure this did not happen. For Napolitano, a non-government is better than no government, it seems.
Unhappy Left
Saving Berlusconi's man Alfano did not go down too well with some of the left-leaning members of Italy's grand coalition government. This raises even more question marks over the long term stability of the government. Sitting on the sidelines, is Matteo Renzi who is very keen to take over the running of Italy's compromised left and his face is likely to be very prominent when elections are eventually held.
Silvio Berlusconi's future is uncertain as the Mediaset tax fraud case could see him excluded from politics. If this does actiually happen, and there's no guarantee, it will help Renzi come to the fore and may well spell the end of the Berlusconi PdL party which is run for Berlusconi, by Berlusconi and nobody else. For now though, Berlusconi still exerts an enormous amount of influence over Italy's uncertain future.
Italy's Real Prime Minister
Even if few Italians will admit it, Italy's real prime minister, governing through his proxy, Angelino Alfano, Italy's interior and deputy prime minister, is still very much Silvio Berlusconi. Unless Silvio gives something the OK, it does not happen. Indeed, the overall deadlock has been brought about by Berlusconi and his party's insistence that a property tax be dropped and that VAT must not go up.
If the property tax is dropped and the VAT rate stays the same, Italy's government, which is saddled with an enormous, and growing, level of public debt, will head into very deep water. That Italy may need a bailout in the near future is a possibility unless the government really does start governing and doing so very soon.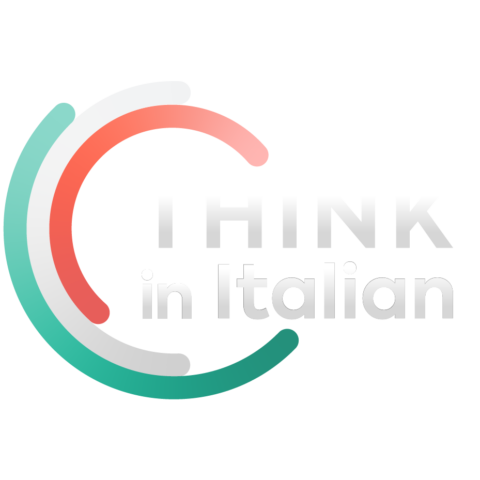 Stop reading, start speaking
Stop translating in your head and start speaking Italian for real with the only audio course that prompt you to speak.
While Italy is teetering on the edge of bankruptcy, Italians are not, at least not all of them. Arguably, tax evasion has enabled some Italians to tuck away large sums of cash and this is helping see them though the rainy days. Not all Italians are so lucky though, especially the young who are finding it hard to get jobs.
The prospect of VAT not being increased, plus the abolition, in part of the IMU property tax, does appeal to Italians in that Italy's taxes are already throttling all but the leanest and fittest Italian businesses. Whether Italy's fragile public finances will stand the fall in tax income is another matter though.
Hope – Exports and Ecommerce
Despite the outlook for Italy's home market looking decidedly bleak, there are some rays of hope. Italy is exporting more and this is keeping some Italian businesses afloat.  Then there is ecommerce. Even if Italy is not the most web connected nation in the world, ecommerce in Italy is growing. Spiraling fuel costs mean trips to traditional stores have become ever more expensive, so ecommerce is becoming more and more appealing. Competitive pricing is also giving ecommerce in Italy a boost over the high prices of traditional bricks and mortar stores.
Web connections in Italy may become cheaper as a result of more liberalization in within the ISP market, much to the chagrin of seriously indebted Telecom Italia which ran a virtual web connection monopoly.
Even if there are some rays of hope, overall, the progress of Italy's non-government has been slow to non-existent. It does not look as if this situation will change much after the summer break.
A cash injection from the EC should help create a few jobs, even if Italy had the money before but did not do anything with it. In fact, Italy risked losing the unspent funds owing to mismanagement down in Sicily which is where the EU cash was supposed to have been spent but wasn't.
And now? Who knows. Berlusconi is still pulling all the strings and this means Italy is not really moving in any constructive direction. Not good.