A very nice chap from Down Under wrote and complimented me on my blog.  He also told me that his wife and himself owned a flat in deepest, darkest, and beautiful Umbria.
This couple both made the twenty hour flight from Australia to Italy several times a year. Wow, I thought – people come all the way from Oz just to spend time here. That is impressive in my little book. But that is not all, this gentleman, whose name I shall not mention, also speaks pretty good Italian. And where do you think he developed his ability to speak Italian?
Nope, not in Umbria, surprisingly enough (Well, I was pretty surprised), but in Melbourne. Now, I knew that Melbourne had quite sizeable Italian population, but I did not really think that those of non-Italian origin would go so far as to pick up the language there. Not, that is, until now.   And, in Melbourne you can find what is probably the best Italian coffee outside of Italy.  Indeed, so good is the Melbourne/Italian coffee, that the local Starbucks was forced to close down, or so this chap tells me, and I have no reason to doubt him.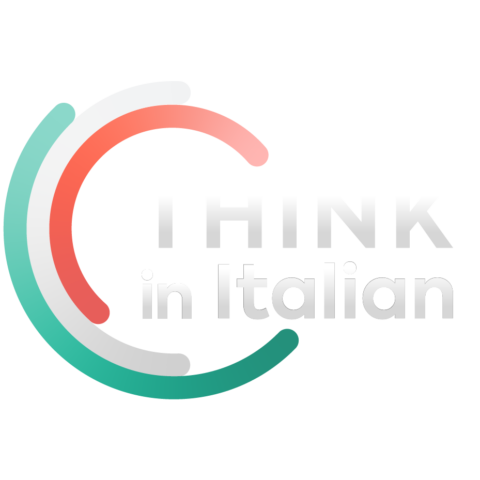 Stop reading, start speaking
Stop translating in your head and start speaking Italian for real with the only audio course that prompt you to speak.
This is part of what he wrote in reply to my mail, a) thanking him, and b) expressing my surprise at his regular exoduses all the way from Australia to Italy:
My love affair with Italy began while I was hitch-hiking through the country in 1971 from south (Brindisi) to north (Venezia, Milan). My wife had already been captivated a couple of years earlier. We returned several times during the 70s, 80s and 90s, first by ourselves and then with our two children. In 1988, during a job interview, I was asked if I had a dream. I said, "Yes. To own a villa in Italy."

Although I was being flippant, it must have crystallised a true dream because the thought never left me after that. In 2000, my wife and I, together with a group of Australian friends, joined a cycling tour of Umbria. I had undertaken a year's course of Italian in preparation, being determined not insult the locals by knowing only English. Umbria was a real surprise package with its great scenery, hill top towns and so few tourists! It was a pleasure too, to find that even a little Italian goes a long way in dealing with the locals: better service and sometimes even a discount. In 2003 we went on another cycling tour, this time in the Veneto.
It's a lovely story, and it amply demonstrates the magic that there is in Italy.  This country is truly enchanting, the stuff of fairly tales.   A wonderful place for several holidays, not to mention being an intriguing place to reside.  Just in case you were wondering, neither this man or his wife have Italian ancestors, unlike me.
Italy, the spell binding Living Museum. And, I might add, although I refer to the country as the Living Museum partially because I am pulling this country's leg, I also use this term out of affection. If it wasn't a living museum, it most probably would not be so darned interesting!