Italy is a land of hidden gastronomic delights. Interesting food is everywhere, but, surprisingly, even Italian's themselves don't know the full extent of all the edible goodies Italy contains.
In all, Italy has twenty regions, however within each region of Italy, there are districts, towns and villages, and more often than not, each locality has its own speciality. Those in the area around all these places may know about the delicacy made in another sometimes neighbouring locality, but I would not bank on this!
It's incredible that Italian's don't really know what they've got in their back yard, and I do have a little evidence of this – such as a friend of mine from Genoa who did not know about the hearty Lombard dish which goes by the name of cassoeula. Genoa is a mere 150 kilometres from Milan, about 2 hours away by car.
Last night a friend of mine here in Milan, who is on the verge of moving his family, lock stack and barrel to an 'agriturismo' in the Le Marche area of Italy told me about a wonderful pasta he'd come across while he was in Le Marche. He'd never tried it before and was surprised that this particular pasta had never found its way to Milan.
Now, I dare say that if one hunted around this fabulous pasta from Le Marche might be found here in Milan, but the point is that my friend Massimo, who is from Milan, had never, ever heard of it. Nor had I, but then I'm not Italian, even if I've been here in Italy long enough to become an Italian citizen.
Italians Don't Know About Their Own Food
It is, however, surprising that Italy's own citizens do not know of the culinary delights lurk all around Italy. OK, so there is only the Lombard cassoeula dish and the Le Marche pasta, but there are other examples, such as the Ligurian Cima, a kind of meatloaf, which is not well known up here in Milan, or the tasty pasqualina savoury pie, also from Liguria, which, once again, is not that well known here in Milan. And we are only talking about three places here: Milan, Genoa, and the Le Marche region. What about the other seventeen Italian regions? What delights do they hold? The thought is mouthwatering to say the least.
Italy's Treasure Trove of Wines
Then there are the wines. Again, last night I tried a fabulous full bodied red from the Salento area of Apulia in southern Italy: A Spano 2007 produced from Negroamaro and Malvasia grapes by the Michele Calò and Sons winemaker. It was lovely, but I've no idea where I can find a bottle – without asking my friend to order me a crate or two. A shame. The Spano is but one of literally gallons of gorgeous Italian wine just waiting to be discovered and enjoyed. If you are lucky, you might just come across a bottle if you venture to Apulia on holiday. You might even attempt to obtain a few bottles upon your return home after your holiday. But will you be able to find a bottle of Spano? I doubt it, alas.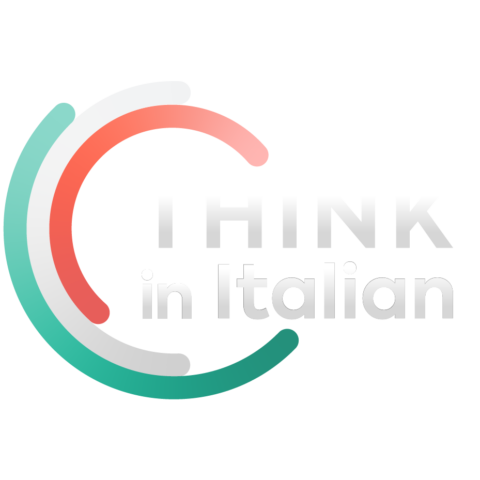 Stop reading, start speaking
Stop translating in your head and start speaking Italian for real with the only audio course that prompt you to speak.
Would you believe that there are some Australians who don't even know Italy produces wine? Apparently, it's true.
But what hope is there for spreading the word on Italian food and wine if even Italians don't know what lies a few hundred kilometres to their south, or north?  Yes, there are one or two, probably more, enterprising Italians who 'export' a few items from their regions to other areas of Italy, and abroad, but these ambitious souls don't get a fat lot of support from Italy's political masters, who, with a little effort, could probably double Italy's exports, and then some.
I've written about some of Italy's other interesting, but hard to get, drinks before: Interesting Italian Drinks – If you can Find Them
Eataly New York
Still, New Yorkers are now lucky enough to have an Eataly Italian food outlet (200 5th Avenue) which is spreading the word on the goodness of Italian food and wine, but in amongst the partners and collaborators listed on the web site, the Italian government appears to be absent. What a shame, what a missed opportunity. Eataly only opened in August 2010! Incredible – Eataly should have opened it's 10,000th outlet in the USA last year, not its first!
Sometimes, Italy is desperately slow off the mark – and seem to have failed to understand that there are 15.6 million Americans of Italian ancestry. That's one heck of a potential market, is it not?
Oh, well, I suppose Italy will wake up one day and tell the world there is much, much more to Italian food and wine than pizza, pasta and Lambrusco.
Come on Italy, you can do better than this!