So far, Berlusconi's off-the-cuff quips have not resulted in a scandal which could go by the name 'gaffegate', but Silvio Berlusconi is not doing wonders for the image of Italy and Italians around the world.
Not so long ago, Berlusconi's enemy, in the form of the prestigious English publication, The Economist, labelled Italy as being the 'Sick Man of Europe'.  With Berlusconi's shenanigans, Italy risks a new article, only this time it would be entitled: 'Italy – The Clown of Europe'.
That Italy's media-trained prime minister should be scolded like a naughty little boy by the Queen of England, of all people, does not bode very well for Italy's already somewhat tarnished public image.  YouTube videos of Berlusconi's Queengate antics have been viewed around a million times.  Comments from those pro and anti Berlusconi are in evidence, as are a few along the lines of 'f**k the Queen'.
Berlusconi's gaffes and pranks are mounting up, and the on-line version of the British newspaper the Telegraph, even compiled a top ten list of them.
Made in Italy
Quip prone archetypal Italian Berlusconi is not doing too many favours for the Italy brand at the moment, and continual excuses from the man that he was joking, are beginning to wear a little thin.  Sad really, Berlusconi has given livelihoods to plenty of Italians, and his companies probably make a substantial contribution to Italian state coffers, seeing as he is the richest man in the country.
Cheesy Media Strategy
Berlusconi could do so much for the country he claims to love, but his present media strategy seems to be a cheesy as the quiz or reality shows which can be found on several of his television channels.  Even the 'baby kissing', 'granny hugging' after the tragic earthquake in Abruzzo came across as being insincere, especially when one bears in mind the fact that much of the legislation being passed by the present Berlusconi government seems to be tailored to the needs of Berlusconi friends and allies.
That's not to mention that a portion of the blame for the deaths caused by the quake could be levelled against Berlusconi governments, in that Italian politicians had not bothered enforcing legislation designed to limit damage and loss of life caused by earthquakes.
It has been pointed out that had an earthquake of the same magnitude as that in Abruzzo hit California or Japan, the loss of life and damage to property would have been minimal, possibly zero*.  Yet Berlusconi has yet to provide his population, and the world, with an appropriate quip on this issue.  Probably only a matter of time.
Censorship all'Mussolini
Instead of watching his tongue and curbing his antics, Berlusconi has been moaning about all the press coverage of his gaffes, and has indicated that he may resort to certain measures, read censorship, to keep the papers from ridiculing him.  Now I could be wrong, but even that somewhat gaffe and error prone, former US president George Bush, did not start talking about shutting peoples mouths.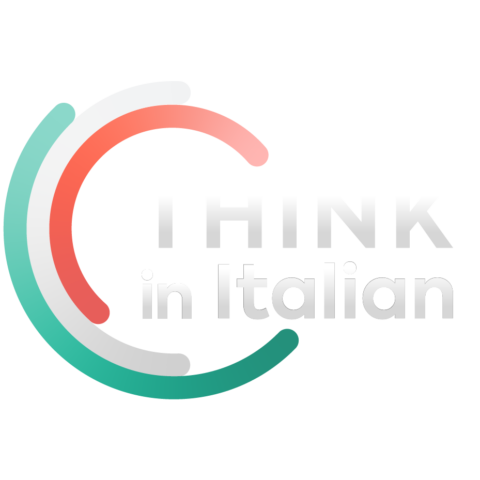 Stop reading, start speaking
Stop translating in your head and start speaking Italian for real with the only audio course that prompt you to speak.
It is true to say that some of Berlusconi's gaffes have been blown out of proportion.  The mobile phone conversation which kept him from a NATO photo, was an important one – Berlusconi was chatting to Turkey's prime minister about gas pipelines – but Berlusconi seems to have earned himself something of a reputation, and this is why the media picks up on his witticisms with such glee.
All, perhaps, Berlusca needs to do, instead of threatening to serve up censorship all'Mussolini, is to think before opening his mouth.  Easy.
Nuclear Power in Italy – A Terrifying Prospect
And Italy is proposing to re-adopt nuclear power generation too. Heaven knows how many deaths a nuclear disaster on the scale of Chernobyl would lead to in Italy.
Italy's bureaucrats will have no doubt passed oodles of legislation with regard to measures to be taken in the event of a nuclear disaster, but if the way in which anti-earthquake legislation has been respected is anything to go by, then the prospect of a nuclear disaster in Italy is truly terrifying.
Let's just hope that any reactors are not built in earthquake prone zones of Italy, and that the developers do not use concrete reinforced with sand, not steel, as seems to have been the case down in Abruzzo.
End of rant.
Links and Sources
Silvio Berlusconi's top 10 gaffes and pranks – The Telegraph On Line
*Franco Barberi, a geologist and noted expert on natural disasters, made this observation in the article: Italia particolarmente vulnerabile ai terremoti – in Italian, from Italia Dall'Estero
The YouTube of Berlusconi v the Queen
[youtube]http://www.youtube.com/watch?v=eSUn_J__MUk[/youtube]
Clown image by Fvs on Flickr