Finding something positive to say about Italy these days is not that easy, so reading that the Italian Coop supermarket chain came out on top in Europe in terms of corporate social responsibility, was a pleasant surprise.
To unearth the positive I had to turn to a specialist Italian magazine called Mark Up, which is all about the scintillating world of marketing and retail in Italy. For those in the retail sector, I'm sure Mark Up, which is produced by the Gruppo24Ore's Business Media division, is of interest.  Yes, I do work with Gruppo24Ore, but I have no connection with Mark Up whatsoever, in case you might be wondering.  I will admit to picking up a free copy of this business magazine which sells at the not inconsiderable sum of €12.00.  The high price reflects the limited market of this publication, I imagine.
Back to the Coop, so to speak.
Italy's Coop is a Responsible Shop
From a survey of the procurement practices of supermarket chains in mainland Europe carried out by the independent global consumer watchdog, Consumers International, Italy's Coop chain of supermarket stores came out very much on top.  According to Mark Up magazine, the Italian retailer scored maximum marks in three out of the five categories used as a basis for the assessment of the European supermarket chains.
At the Bottom of the Supermarket CSR table
Lurking at the bottom of the barrel is the Spanish/Portuguese chain, Dia, alas.
What came as something of a surprise to me was that Italy's Esselunga supermarket chain did rather poorly in corporate social responsibility terms.  Esselunga, here in Milan anyway, is regarded by many Italians as being one of the more upmarket supermarket chains.  If Esselunga were to be in Britain, it would probably be regarded in much the same way as John Lewis's Waitrose supermarket chain, I suppose.
The title of the Consumers International survey was "Socially responsible procurement by supermarkets in Europe".  A .pdf copy of the report in English can be downloaded here: Consumers International: Responsible retailers – if you can get the link to work.  I could not.
I know corporate social responsibility is a quite technical subject, but even so, it is good news something Italian, and so Coop Italia qualifies as a Good Italian Thing. Well done Coop Italy!
Go shop at the Coop.  There's one near me in the Sempione area of Milan which is large and well-stocked.  Good parking too, and often open on a Sunday.
Here is Markup magazine's web site, for Italian readers: Markup.it
BlogfromItaly.com's Blue 10
Ten words and expressions from the above post for Italians learning English.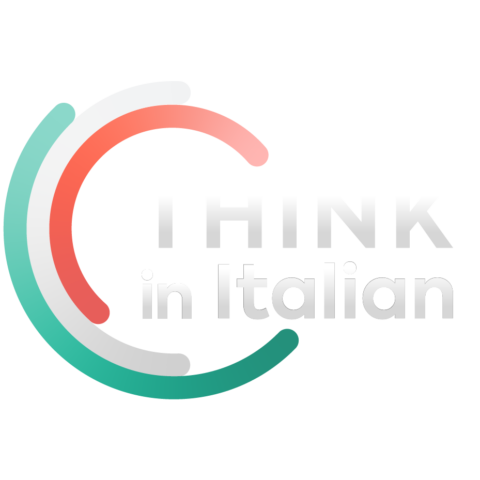 Stop reading, start speaking
Stop translating in your head and start speaking Italian for real with the only audio course that prompt you to speak.
English to Italian
1. came out on top – da: to come on top – vincere, trionfare, prevalere
2. to unearth – portare alla luce
3. to turn to – rivolgermi a
4. whatsoever – qualsiasi
5. wondering – chiedendosi
6. picking up – aver preso
7. so to speak – per così dire
8. consumer watchdog – associazione che funziona come difensore dei diritti di consumatore
9. lurking – nascondendosi
10. at the bottom of the barrel – in fondo al barile
Quiz:
Come lo si traduce in italiano 'survey'?