Who will win Italy's elections? That is what everyone wants to know, but the outcome will not be clear until much later on this Monday.
Italy's elections are almost over. Now everyone in Italy and elsewhere is waiting with baited breath for the outcome. The results of Italy's general elections are regarded as being significant not only for Italy's future, but also for the future of Europe.
Initial indications are that overall voter turnout has been lower than during the 2008 elections  (55% in 2013 – 63% in 2008), however, in the areas – Lombardy, Lazio and Molise – in which regional elections are being held in parallel with the general election, turnout so far has been higher than in regional election or national elections.
Poor weather is said to have influenced voter turnout, as has apathy. Up to 11.5 million Italians of a total of 47 million voters had no intention of even bothering to vote.
The Number of Voters in Italy
Around 47  million Italians have the right to vote for lower house candidates and regional government leaders. The number falls to 43 million voters for senate candidates as voters have to be over 25 to be able to cast their vote.
Confusing Predictions
On the run up to Italy's elections, poll results indicated Italy's center-left was likely to gain control of Italy's lower house, although there were doubts the Bersani led coalition would gain enough votes to obtain a clear majority in Italy's upper house – the senate.
More recently, rumors surrounding polls which had not been released to the public have indicated that Silvio Berlusconi may have closed the gap on his center-left rivals. Then there is Beppe Grillo.
On the eve of elections, yet more rumors floated around indicating that comedian Beppe Grillo's Five Star Movement may end up with more votes than Silvio Berlusconi's PdL party and, maybe, even more votes than the center-left PD party. There has even been some speculation regarding a Beppe Grillo landslide. Grillo is not standing for election directly himself and has indicated he does not want a position in the new government. Moreover, Beppe Grillo has indicated he cannot stand because of his past conviction for manslaughter.
It is not entirely clear just what would happen in the event that Beppe Grillo's 5 Star Movement wins a clear majority in both houses. The chances of this actually happening are slim, but it is still a possibility.
As for soon the ex-prime minister of Italy, it is not expected that Mario Monti will do as will as initially expected.
Election Sparks
On the eve of the elections, Silvio Berlusconi found a way around the pre-vote silence by talking to Greek media and slipping in that he thought Italy's magistrates were worse than the mafia.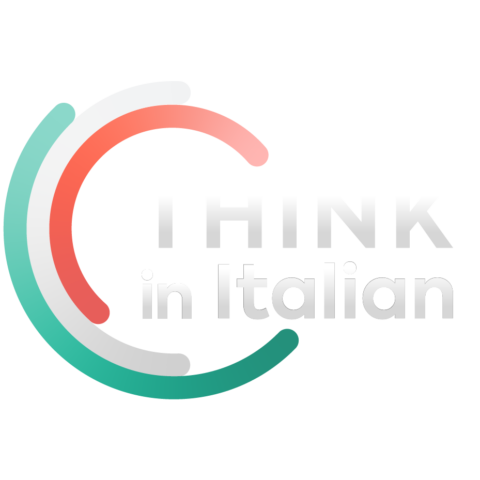 Stop reading, start speaking
Stop translating in your head and start speaking Italian for real with the only audio course that prompt you to speak.
Berlusconi also promised to pay a €4 billion property tax refund to Italians out of his own pocket if Italy's public coffers could not find the funds.
While Berlusconi was casting his vote, he was confronted by topless female protesters with 'basta Berlusconi' – 'enough Berlusconi' written upon their upper bodies. Although the semi-naked demonstrators were quickly bundled off by police, it is a surprise they managed to get as close as they did to Italy's tanned billionaire media magnate politician. Reports that Berlusconi would not file charges against the not unattractive topless female protesters if they accepted invitations to one of his bunga bunga parties are false, probably 😉
Comedian Beppe Grillo did not cast his vote until today, whereas all the other political leaders in Italy voted yesterday.
Exit Polls
As soon as Italy's polling stations close their doors, exit polls will start appearing. The initial exit polls are unlikely to be reliable owning to the number of factions involved in Italy's elections. Unlike the 2008 elections, there is not just the left and the right, but also Beppe Grillo, Mario Monti and the movement led by ex-magistrate Antonio Ingroia. This means predicting the outcome is not going to be easy.
The Result
Exactly who has won, or not, Italy's elections will not become clear until late this evening when enough votes will have been counted for the situation to be clear. To be on the safe side though, it will be better to wait until Tuesday morning for the definitive result.
The reaction of Italy's, and other, financial markets, to the election results tomorrow is being watched closely.
Election result updates will follow.
Predictions? None! You'll have to wait and see, but I suspect Beppe Grillo will do better than expected and Mario Monti may not end up with any seats in Italy's senate. We'll see.