This rail disaster occurred last night in Viareggio, a coastal town in central Italy not too far from Genoa, and reports state that 20 people may have been killed as a result of the derailment of a goods train and subsequent explosion of a number of liquefied petroleum gas tanks the train was carrying.
Another 14 or so people were seriously injured as a result of the explosion of the train which was passing through Viareggio's  station.
News reports on the incident are suggesting that human error was not to blame, but nothing is clear yet.  Other reports are suggesting that the tragedy was caused by the poor state of maintenance of the trucks carrying the tanks.
Here are some YouTube images which show what occurred and the scale of the damage.
[youtube]http://www.youtube.com/watch?v=cpPyuoJEABg[/youtube]
Updates in main post.
UPDATE: 3 July, 2009:  The death toll has risen to 20, as a result of the deaths of some of those seriously injured in the gas blast.
Viareggio's railway station reopened today, meaning that travel disruption should ease.
UPDATE: 1 July, 2009: The cause of the crash may have been an axle on one of the LPG carrying trucks which sheered.  Poor maintenance is being blamed.  Or maybe was it cut by terrorists?
Here is a photograph of the supposedly rust corroded sheered axle which led to the disastrous train crash and explosion: Incidente Viareggio, le foto dell'asse che ha ceduto  – Viareggio Incident – the photo of the axle which gave way – La Repubblica
An aerial photograph of the area of Viareggio affected by the incident – from Corriere della Sera website.
Italian Railway Operator Issues Assurances that Rolling Stock in Good Condition
The Italian railway operator, Ferrovie dello Stato, which appears to be attempting to shed any responsibility for the disaster, has stated that the GPL tankers were not in their ownership, and were the property of the Austrian branch of American company GATX Rail Austria, who were responsible for maintenance.  The truck which apparently provoked the disaster had been in for routine maintenance on the 2 March, 2009.  Moreover, the truck in question had been certified as in good condition by German rail safety authorities.
According to the Italian railroad company, documentation indicated that the load carried did not exceed the allowed limit of 80 metric tonnes at the time of the incident.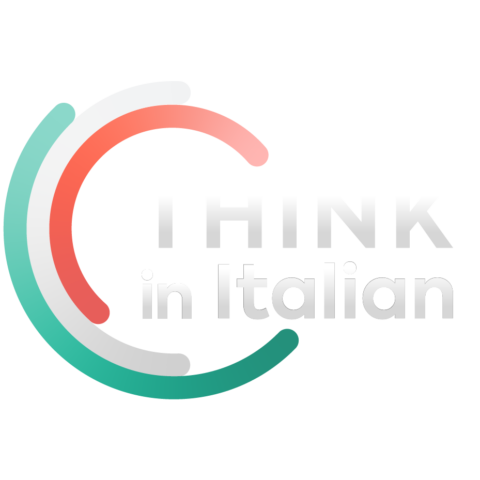 Stop reading, start speaking
Stop translating in your head and start speaking Italian for real with the only audio course that prompt you to speak.
Source: Ferrovie dello Stato news, 30 June, 2009 – Carro sviato: la manutenzione spettava alla società proprietaria – Derailed waggon:  Waggon Owners Responsible for Maintenance – in Italian.
UPDATE, 5:37 Italian Time June 30, 2009 – Il Sole 24 Ore's latest report on the disaster states that 16 people were killed, 36 injured – of which 14 seriously.  Around 1,100 people have been evacuated as a precautionary measure, whereas those directly affected, amount to 300 or so.
One imagines that the 300 people mentioned above inhabited property destroyed or badly damaged by the gas blast.  Five apartment blocks were seriously damaged by the explosion, although more may be declared unsafe, as emergency services continue to sift through the rubble in the hope of finding further survivors, or, sadly, victims.
Tuscany, the region in which Viareggio is located, is calling for a state of emergency to be declared, such is the scale of the incident.
Those in Italy, and who can speak Italian, can call the following help line for information: 800 732 911
Update Source: Il Sole 24 Ore – Disastro di Viareggio, Berlusconi arriva in città. Forti contestazioni – in Italian
Viareggio Train Disaster, Italy, June 2009
[youtube]http://www.youtube.com/watch?v=BSRINrgsCHI[/youtube]
This is where Viareggio is in Italy (zoom out to see the location in relation to, Genoa, Rome and Florence):
[googlemap lat="43.874537″ lng="10.256889″ width="450px" height="300px" zoom="12″ type="G_NORMAL_MAP"]Italy[/googlemap]
Those travelling in this area by train should expect delays today, and, most probably, tomorrow too for the next two days while the rest of the tankers carrying gas are removed from the zone.  Trains travelling to Rome and Naples and from Genoa and Turin use this line.  News items have indicated that rail services to Pisa and Florence have been disrupted by this incident.
Italian prime minister Silvio Berlusconi put in an appearance at Viareggio, and was greeted by both applause and shouts of 'buffone' – which is 'buffoon' or 'fool' in English.
Viareggio is a popular tourist destination, although no mention of damage to hotels been made.  Those planning to drive through Viareggio should try to find another route for the next few days, as the area is likely to be chaotic.