What with election shenanigans, media manipulation investigations, and other fun and games, those watching Italy could, perhaps, be forgiven for thinking that Italy is one huge great reality show.  A surreal mix of Big Brother, X-Factor, and Love Island, perhaps?
Leading the Big Brother house, and all the other reality flavours, we have one Silvio Berlusconi, who is also participant, director, producer, and scriptwriter.  Yes, recent events do seem to have converted the Living Museum into the Living Reality Show.  To add to the quality programme schedule, rigorously vetted by Italy's CEO stroke prime minister, (TV star, and director), irritating sub-shows, such as talk shows going by the name of AnnoZero, have been sidelined, just in case their contents might ruin the plot which Silvio has carefully crafted.
The coming elections will present an occasion for the audience, otherwise known as sections of Italy's population, to vote one or two contestants in or out of the "house".  Actually, the elections constitute the live Italian equivalent of X-Factor, with aspiring politicians, old and new, performing on stages in piazzas near you – if you are luck enough to live in Italy, that is.
Meanwhile on Love Island…
The Island
In his spare time on an isolated island in the midst of the Mediterranean, a certain Ignazio La Russa, who regularly plays the part of Italy's irascible defence minister, is allegedly training an army of boys, who are now girls, from Brazil, to participate in a coup d'etat.  It is believed that these ladies, who were once men, have most likely been surgically altered in order to incorporate a couple of commie-seeking, judge destroying, guided missiles.  I'll leave it to your imagination as the where these missiles have been implanted.
Rumour has it that an all-party commission of Italian politicians offered to escort Ignazio's Brazillian battalions to the island and help train up the missile toting Amazons, but Ignazio apparently said no as he reportedly fears corruption in his ranks.  The name of these persons cannot be revealed for fear of legal retribution, or missile attack.
A targeting list has been drawn up, and is rumoured to include irritating commies such as Antonio Di Pietro (former judge turned commie), Marco Travaglio (a journalist who insists on writing untruths about Italy's current government), as well as talk show host Mr Santoro (who insists in speaking ill of Silvio).  Berlusconi's soon to be ex-wife, Veronica Lario (who is seeking millions in alimony) is also on the targeting list, apparently.  Ms Lario's lawyer, a Taliban commie, may also have been added to the missile targeting list.  Another missile may also, allegedly, accidentally land on Sky Italy's HQ, probably when a certain Mr Murdoch is doing the rounds.  It is understood that the laser used in the missile guidance systems may be accidentally on purpose misguided towards one Gianfranco Fini, an Italian politician who appears to be lining himself up to take over from Italy's current host.
Financing for the missiles, training, lasers, and surgical interventions has, allegedly, been okayed by Italy's, allegedly, stunning minister for sexual equality, Mara Carfagna.  Several minor amendments to Italy's laws, designed to keep everybody on Ignazio's island comfortable, have, allegedly, been authored by one Nicolo Ghedini, the lawyer turned politician, who is also a lawyer at the same time as being a politician, and vice versa.
Here's a short video of Minister Mara Carfagna, allegedly, undergoing a little vocational training:
[youtube]http://www.youtube.com/watch?v=itnnGXIUkNI[/youtube]
The House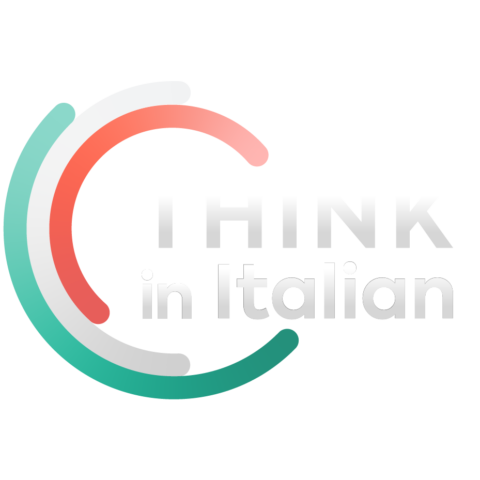 Stop reading, start speaking
Stop translating in your head and start speaking Italian for real with the only audio course that prompt you to speak.
Meanwhile, back in Big Brother house, Silvio, has been legitimately impeded from answering embarrassing questions posed by, , allegedly, Taliban, prosecutors, on the grounds that he has a few parties to attend.
Italy's minister for justice, Angelino Alfano, who also allegedly heads Italy Spa's (Italy PLC) Legal Affairs Division, is, allegedly, about to introduce a slight modification to the Italian constitution which will, allegedly, re-designate parties held by Silvio and a few of his brethren, as official functions, and thus render them, allegedly, legitimate impediments for his boss.  The almost unnoticeable amendment to Italy's constitution will also, allegedly, render other parties, political ones, illegal, on the grounds that only a one party state can be, allegedly, truly democratic.
Another, allegedly, minor modification to Italy's laws will remove the word "independent" from any watchdog type authority.
Moves are also, allegedly, afoot to ensure only the right people will be selected as politicians in Italy.  X-Factor is, allegedly, about to move up in the world.
The Talent Show
X-Factor is, allegedly, about to be written into the Italian constitution.  Apparently, this reality talent show will, allegedly, become instrumental in the selection of future political candidates, as well as choosing new judges and prosecutors.  Speaking of judges, the head of the new X-Factor cum Democratic Selection Panel, will, allegedly, be one Silvio Berlusconi.  Other members of the panel, allegedly, will be key members of the Berlusconi group, Marina and Piersilvio, as well as a few, allegedly, odd celebrities.
Although not yet confirmed, but alleged, X-Factor cum Democratic Selection Panel participants will be selected for key positions in the Italian government on the basis of their sex (and, allegedly, how good they are at it), and if they, allegedly, refer to Silvio as "daddykins".
One of the new ministries, allegedly, being broached is the ministry of escorts, which will have nothing to do with cars, in case you were wondering.  Instead, this ministry will be tasked with arranging suitable entertainment for visiting dignitaries,passing diplomats and future G8 meetings.
The Launch
When is all the above, allegedly, to take place?  Well, it's already happening, or that's what it feels like in Italy at the moment.  As for the, alleged, invasion of Ignazio's, alleged, transsexual missile launching Brazilian escorts, well, this may take place a couple of days after the results of the forthcoming regional elections are in, probably on April 1st, allegedly.
Funny, I did think Italy was a big soap opera.
Island Picture shot by Lenish Namath
House picture by Alessio Damato