Is the economy of Italy heading in the right direction? Everyone is asking this question. A better question might be: Is Italy heading in any direction?
The European Union would like to know which way, if any, Italy is going and is becoming increasingly alarmed that Italy is about to drop itself in the mire and breach the 3% deficit limit.
Indeed, Italy is on its way to doing just that, albeit by 0.1%, but even 0.1% is too much for the EU which will slap Italy's wrists very hard if the 3% rule is not respected even if Italy says it will work to keep its finances in check. The trouble is that Italy is just about broke and without very careful thought, it simply cannot go around cutting taxes such as the IMU property tax without causing itself even greater problems. The EU is well aware of this too and had told Italy.
VAT Up?
Now a battle is taking place over a 1% VAT increase. Upping VAT by 1% may keep Italy within the 3% deficit rule, then again, it may further depress Italy's already extremely fragile economy. To put a stop to the VAT increase, Italy needs to find €1.6 billion and it needs to find this sum as soon as it possibly can. Only Italy is not too sure just where the money can be found.
Berlusconi man Renato Brunetta believes €5.5 billion can be found in two moves. One such move involves the revaluation of the Bank of Italy's capital and the other method would involve transferring the €10 billion Italy has set aside to settle public sector debts to business into a capital account. The Brunetta solution is being considered by Italy's Economy minister but no word as emerged on its feasibility yet.
In the meantime, Italy's economy minister Fabrizio Saccomanni has threatened to resign unless he's allowed to do what he thinks is best. Somewhat ironically, Saccomanni has come under fire for not being able to manage a complex economic situation from the Berlusconi PdL, a party which does not have a particularly good record itself on the complex economic management front. Ex prime minister Berlusconi was ousted because he and his government simply could not manage Italy's economy competently.
If the VAT increase is not halted, Berlusconi's PdL (or Forza Italia?) party may pull the plug on Italy's current government. If this happens, a deficit saving manoeuvre may not happen and Italy will incur the wrath of the EU, not to mention some large fines.
Yes, as ever, Italy is in a mess and the way out is far from clear.
Taxes Up, Recovery Hopes Fade
While increasing the tax burden even further should keep the EU content, it may put an end to the first signs of something approaching an economic recovery. Economy minister Saccomanni thinks Italy might achieve a measly 1% level of growth in 2014.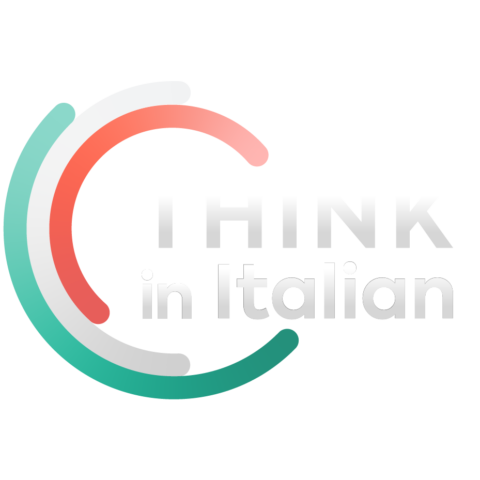 Stop reading, start speaking
Stop translating in your head and start speaking Italian for real with the only audio course that prompt you to speak.
Still on the subject of taxes, some are making noises that that tax collection efforts of Italy's finance police are making life even more difficult and should be ended. If this happens though, Italy's already rickety finances will become even more unstable.
Really, Italy should never have been so lax on the tax collection front in the first place. If everyone had paid his or her dues, and Italy had had decent government, then Italy's tax burden wouldn't be as crippling as now is, nor would its level of public debt. Far too late for hindsight now though.
The EU Surgeons
It's no wonder the EU considers Italy to be a sick patient and is keeping the nation under close observation. If the patient shows no sign of improvement, it'll be moved into intensive care and the EU "surgeons" will operate on Italy directly. Don't expect anaesthetic if this happens and there's no guarantee it will not.
Services at Risk
Rendering a complex situation even more complex is the demand from Italy's local authorities for government cash, without which the local authorities are saying, salaries cannot be paid. Non payment of salaries will lead to a cut in services and this will simply add to Italy's mounting woes.
Berlusconi Case Rumbles On
At some point in October, the Silvio Berlusconi case will come up before Italy's senate and a vote will be held on whether or not to kick convicted Berlusconi out.
If the vote does remove Berlusconi, then Italy's government may fall, even if Berlusconi says he does not want this to happen. Berlusconi's reassurances are not worth much, if anything. And if the government falls, the EU surgeons will begin sharpening their scalpels in readiness for Italy's move into the operating theatre. Angela Merkel will probably end up guiding the "operation" and suggesting where the EU scalpels should cut first and hardest.
Destination Italy
While things are looking grim, as they have been doing for quite a while, last week Italy's government announced its 'Destination Italy' initiative which aims to encourage more foreign investment in Italy. Whether this package will make Italy more appetising remains to be seen and whatever happens, the effects are unlikely to work overnight magic. Italy is still lacking structural reforms and its election system still has not been altered to increase the chances of the nation ending up with a more stable government.
One of the parties which may end up running Italy, the left leaning PD, is in the midst of turmoil and cannot seem to work out how to reform itself. This does not bode at all well for its chances of running Italy convincingly should it end up winning elections.
Berlusconi has Hobbled Italy
20 years of Berlusconi have hobbled Italy as the observations by the head of a leading furnishing brand clearly indicate: Milan is "sitting in the past" says Patrizia Moroso. Here's an excerpt:
"We have had more than 20 years of bad management of our government, society, schools, institutions. Everything has almost disappeared, so this is very bad for culture and design is part of that."
Can virtually wheel-chair bound ever Italy learn to walk again? Time, as ever, will tell. An economic miracle may well be needed though.