What's happened, or maybe that should be, what's happening to the seasons in Italy? They seem be suffering from something of an identity crisis. Take winter, for example. So far this year, winter does not seem to have arrived in Milan. Temperatures have generally been very mild. Will the famed Tuscan sun become a thing of the past?
Milan, where I live, was supposed to have ended up with a thick blanket of snow this week. It didn't happen, despite the forecasts. Yes, the temperature did drop and it did snow for a couple of hours, but the snow soon turned to rain.
Today, Saturday, it's wet but not particularly cold. Winter seems to think it's autumn.
Last year, the transition between spring and summer took much longer than usual and summer, when it did turn up, was not as stifling as it often tends to be in Milan. Very strange.
Once Upon a Time
When I first came to Milan, the winters were cold. I even ended up buying a huge Russian-style rabbit skin hat, complete with furry ear-flaps.  The warmth this hat; christened the cat by my better half; generated was very welcome indeed. Now though, this warm hat would be overkill and would boil my head. I don't even know where the thing is. Back in the late 90s, a warm hat, gloves and a scarf were more a less a necessity in winter in Milan. No more. This winter, I think I've worn gloves once, maybe. The same goes for winter coats. I often find that my big winter coats cause me to overheat. That never used to happen.
Once upon a time there was the winter fog. When this enveloped Milan, you could hardly see more than 50 yards in front of you. Today, though, Milan's pea soupers seem to be thing of the past.
The Annual Battle between Spring and Summer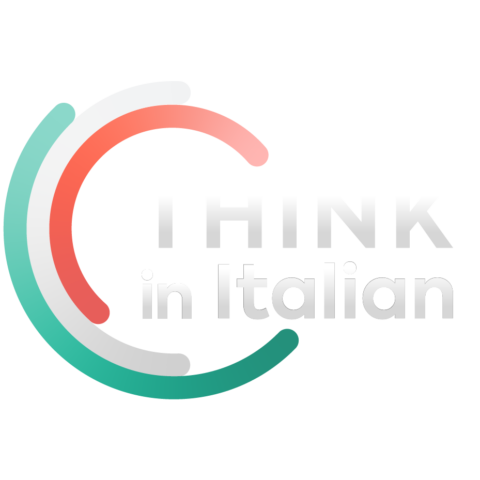 Stop reading, start speaking
Stop translating in your head and start speaking Italian for real with the only audio course that prompt you to speak.
Then, when the time came for winter to make way for spring, a kind of battle of the Titans took place in April.
Back in the mid-1990s, temperatures rose towards the end of March and then it rained for most of April. When I say it rained, it actually poured and Milan was often subject some of the most spectacular storms I had ever seen in my life. The thunder was deafening and the lightning was like something I'd only really seen in horror movies. Flooding was common too. Winter did not want to give up its strangle hold on Milan without a bit of fight. Nowadays, the April storms no longer seem to occur. Winter no longer has to argue with spring.
Ten years ago, after the April storms, summer arrived with a bang. The sun came out and temperatures rocketed virtually overnight. Spring only seemed to last a month or so before summer kicked in. Nowadays, summer does not tend to push spring aside anywhere near as abruptly. Something odd has happened to the transition from spring to summer over the last two or three years.
I'm not the only one to have noticed the change. A friend in Tuscany has too.
In the past, the sunny summer weather would hold its own until late September, sometimes even later up here in the north of Italy. In recent years, everyone has been wondering whether summer would actually make an appearance. Last year, it did arrive, eventually, but it was unlike the summers of old. What passed for a summer did linger for a month or so longer than usual and autumn was more summery and autumnal. Winter, such as it is, is more like an extended autumn.
Very odd, it is. Are the seasons turning up a couple of months later than usual? Or have they virtually ceased to exist? The cause? Hard to know, but Roberto de Volgi's book Progress or Collapse – the Crises of Market Greed which takes a look at climate change and consumerism springs, unnervingly, to mind. Or maybe it's no more than a climatic hiccup.
Have you been in Italy for a good few years? If you have, have you noticed any change?