Scandals involving politicians, and, more often than not, unhealthy doses of corruption are nothing new in Italy.  What is new is that the latest party to be hit by revelations relating to suspected misuse of party funds – provided from Italy's tax payers pockets – and possible links to organized crime, Italy's secessionist Lega Nord, is running a spring cleaning campaign.
The founder and leader of the Lega Nord, or Northern league, party, Umberto Bossi recently stood down.  Bossi has not been accused of any wrongdoing directly even if reports indicate that he may have been dishing out party funds to his son and formerly, supposed heir to the leadership of Lega Nord  – Renzo "the trout" Bossi.
Much to everyone's surprise, well, to the surprise of Italians who are used to politicians virtually never resigning, Umberto Bossi's son, Renzo, also took a step backwards and resigned from his well-paid position as a councilperson in Italy's Lombardy region.
Bossi and Son Set, a Good, Example
The resignations of Bossi and his son have rocked Italy's political establishment noticeably.
The usual tactic of politicians in Italy who face accusations of corruption and other skulduggery is to hang on tight and wait until the storm blows over.
In the eyes of Italians, these immoveable politicians, who are often supported by their respective parties, destroy the credibility of Italy's political class.  Indeed, in the eyes of many Italians, the credibility of their politicians is at rock bottom levels.
The Long List of Italian Politicians Suspected of Foul Play
Many serving politicians in other political parties in Italy are under investigation – a long list, from February 2012, can be found here: List of Italian Politicians under investigation for corruption and more  On the list are the names of a number of political bigwigs, such as Italy's former prime minister, Silvio Berlusconi.
A National and Local Problem
The foul play problem lies not only at national level, but also at regional and local levels in Italy.
In the council chamber of the region of Lombardy for example, ten of the eighty councilors are under investigation – mainly for corruption.  Italian journalist Marco Travaglio who keeps a close eye on Italy's politician goings on, suspects that even more of Italy's politicians are in the legal spotlight for skulduggery than during the infamous Mani Pulite  – Clean Hands  – corruption investigations of the early 1990s.
The politicians on the list will be severely rattled and most probably fear that they too will be expected to follow the example of Bossi and son.  This, of course, they should all do, and soon.
One Lega Nord Member Hangs on By a Thread
A third member of the Lega Nord party who is caught up in the scandal which led to Bossi and his son's resignations, Italian senator, Rosi Mauro, has not yet stepped down and says she will not leave.  Calls for her to go are very vocal and come from both within the Lega Nord and from other parties in Italy.  Mauro is not under investigation although it is suspected she too misused Lega Nord funds, but nothing concrete has emerged from the investigations which are very much still in progress.
More Lega Heads to Roll?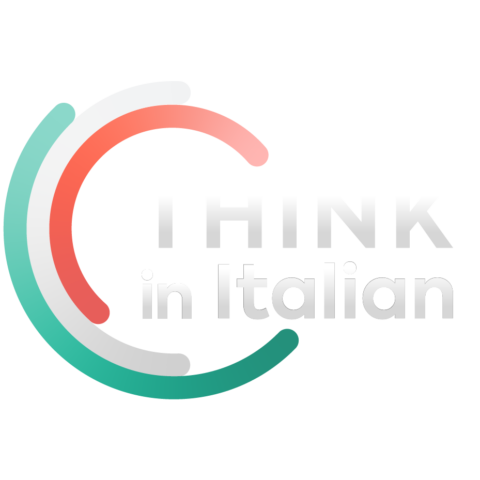 Stop reading, start speaking
Stop translating in your head and start speaking Italian for real with the only audio course that prompt you to speak.
Rumor has it that another twenty Lega Nord heads are due to roll, although wily Lega Nord stalwart, Manuela Dal Lago, denied that a witch hunt would be part of the party's attempt to rebuild its tarnished public image.
New Brooms
At a Lega Nord meeting in northern Italy yesterday evening in Bergamo, many of the party's supporters were armed with brooms, in the Lega Nord's color: green.  The brooms symbolized the Lega Nord's spring cleaning stance, as did a lone, green, noose.
Deposed leader Umberto Bossi was also present at the big meeting and he did look humbled and admitted publicly that he had made some big mistakes.  He also claimed that he was the victim of a plot.  Despite the plot claim, an admission on the part of an Italian politician that he or she made mistakes is exceedingly rare.
The Pact
Apparently, Umberto Bossi was forced into making a pact with Silvio Berlusconi back in 2000 or so.  Bossi had accused Berlusconi of being a mafioso and this led Berlusconi suing Bossi, or his party, for defamation.  Berlusconi allegedly more or less agreed to drop his huge damages claim which would have bankrupted the Lega Nord party in return for Bossi's "collaboration", or so goes the story.
The New League of Honest Gentlemen and Women
Out with the old and in with some new faces, was the line leader-in-waiting, Roberto Maroni adopted when he spoke at the Bergamo meeting.
Maroni wants to restore the Lega Nord's original principles: honesty and integrity.  He even spoke of meritocracy too – honestly, I heard him.
Lega Rebirth May Rejuvenate Italy's Whole Political Scene
If Maroni succeeds in achieving what he says, Italy's Lega Nord may rise phoenix-like from its ashes to become even stronger than it was before and its rebirth may even jolt the rest of Italy's political parties into doing some wholesale spring cleaning too.
In actual fact, the Lega Nord's troubles have already had a benefit – Italy's bigger parties are rushing to pass legislation which would force them to be more accountable in terms of how they spend the huge handouts they receive from Italy's tax payers in the name of party funding.
"Transparency" has become the watch word.  Before, the unspoken watch word was "invisibility" as the parties did more or less what they pleased with their generous "grants" from Italy's long suffering population.
The black cloud hanging over the Lega Nord may turn out to have a silver lining – not just for the Lega, but for Italy as a whole.
As most people will know, political rhetoric is not always followed up by actions, especially in Italy.
Wait and see time.