Although Italy were the underdogs in the 2012 European football championships and only really managed to scrape through to the semi-finals, after the Azzuri's superb 2-1 victory against Germany tonight, Italy's national team will be expected to stand a very good chance of clinching the coveted European cup in their upcoming match against Spain.
Italy's super Mario Baolotelli put in a sparking performance during the Italy-Germany match, skilfully placing two goals in Germany's net before sadly having to retire later in the match due injury.  But it was not just Balotelli who did his job, the whole Italian team kept the supposedly superior German team under constant pressure.  Only a very late penalty in the closing stages of the game kept Germany from suffering a 2-0 loss to Italy.
Now, I'm not a football fan, but even I found the game interesting enough to put off taking the dog out.  Italy's early goals livened the match up enormously, and left Germany's fans looking distinctly disconsolate, and at least one was in tears.
Even though Italy were two up from a very early stage, they never ceased to attack.  In actual fact, the score could easy have been three zero to Italy, so high was their standard of play.
Italy's win was very well deserved indeed and Italians celebrated with their customary blowing of car horns and shouts of joy.
In an effort to capture the moment here in Milan, Italy, which is where I live, I whipped outside with my camera and took a few photos of celebrating Italians.
Here are three shots of Italians proudly displaying or waving their national flag.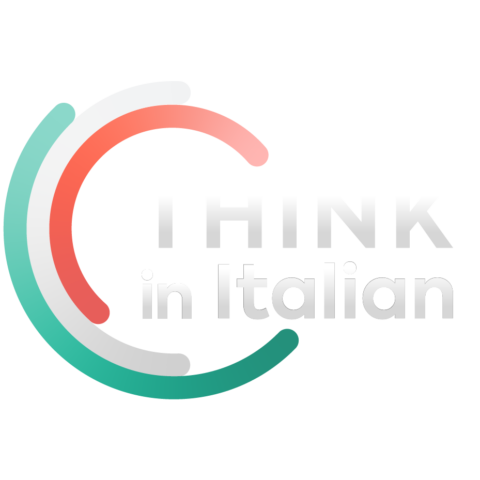 Stop reading, start speaking
Stop translating in your head and start speaking Italian for real with the only audio course that prompt you to speak.
Next up were this group of three klaxon-blowing, flag waving Italy fans who wondered past:
Last, but not least, where this jubilant pair of scooter bound Italians flag wavers:
If Italy do actually manage to overcome Spain in the European Cup final, there will be many more horn-blowing, flag waving Italians on the streets of Milan and every other city, town and village all over the boot!  I'll have a go at capturing the flavor of that moment, should it arise.
Now, if only Italy could display as much unity normally.  If it could, it would not have to worry too much about the Eurozone crisis, the spread, or those pesky Germans who don't want to play ball with Italy on the save the Euro front.
It would be fun to see how Chancellor Merkel of Germany reacts when she meets up with Italy's Prime Minister Mario Monti during the latest save the Euro summit, now wouldn't it 😉
Well done Italy – the win was very well deserved.  Super Mario Baolotelli could soon become an Italian national hero.
—–
Photographs by Alex Roe