You may have read that an enormous fuss is going on in Italy over a hostage rescue bid in Nigeria during which both hostages were killed by their al-Qaeda linked captors.
One of the hostages was a Briton and the other an Italian.  Britain coordinated the rescue attempt along with Nigerian forces, but more or less kept Italy in the dark until after the bid had ended.
Italy's authorities are unhappy with Britain for not informing them of the rescue bid.  That Britain did not tell Italy until the bid had ended is, in part, true, in that Britain's Prime Minister Cameron only told Italy's Prime Minister about the raid after it started and both hostages had been killed.  However Italy did know that an Italian and a British citizen had been captured by terrorists and Italy must have realized that a rescue mission was probable.
What Italy appears to have glossed over is that such missions are inherently risky.  There organization is complex and the windows of opportunity are minimal.  Often there is simply not the time to tell everyone who should be told and one certainly does not want to tell those who cannot be trusted and turn a highly risky rescue bid into a potential suicide mission.
All sorts of invective has been launched at Britain from all quarters in Italy.  Bigwig Italian politicians have been weighing in to comment on what is seen as a slight to the Boot.  Nobody, so far, appears to have thanked Britain for having at least tried to liberate an Italian citizen.
Nor does Italy appear to appreciate that Great Britain employed some of its best trained soldiers to try to extricate both the hostages.  And these soldiers would not have left the Italian and simply removed the Briton.
Italy is Missing the Point
Huffing and puffing Italy, though, is missing the point.  Instead of lamenting the fact it was not told about the rescue mission – mounted and organized, and probably paid for, by Britain using one of the country's crack special operations units – the Special Boat Service – Italy needs to do some navel gazing.
One Italian, Lucio Caracciolo, the editor of Italian foreign policy journal Limes, knows exactly why Italy was kept in the dark, as was revealed by a quote in the New York Times:
"…that Italy doesn't have much international clout is a fact, not an opinion, in part also because of the negative stereotypes of the past"
Basically, Britain does not trust Italy and feared that Italy would mess up the operation, or drag its feet as it did in the case of Libya.  Moreover, and as has been observed in the New York Times and elsewhere, Italy has a reputation for paying ransoms to terrorists in return for the freedom of its citizens.  Both Britain and the USA are wholly against such a policy.  It is very easy to understand why.
Italy Funds Terrorist Attacks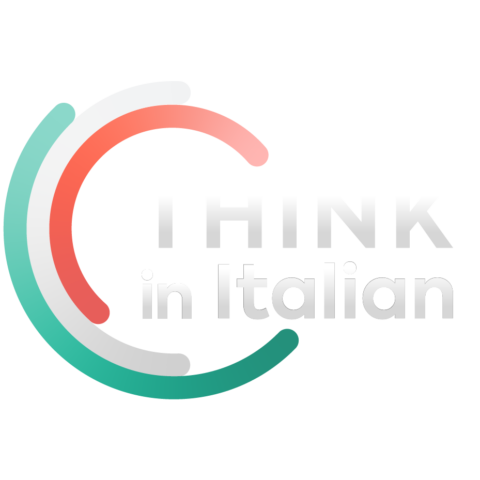 Stop reading, start speaking
Stop translating in your head and start speaking Italian for real with the only audio course that prompt you to speak.
While is it good and laudable to want to save lives, Italy, by allegedly paying ransoms on more than one occasion has been paying for bombs and weapons, which means Italy has effectively funded further terrorist attacks.  Furthermore, by paying off kidnappers, you encourage them to kidnap others.  Italy cannot grasp this concept.
According to a report in the UK's Daily Mail, and I had heard something similar on TV news in Italy, £1 million of a £4 million ransom had already been paid to the kidnappers by the hostages' families.  The release of the hostages was said to be close.  It is not known whether the family of the English hostage had raised the money themselves or whether the money had come from the British government which maintains it does not pay off hostages.  On the other hand, it does sound as of the Italian government had been conducting negotiations with the kidnappers.
If, however, it is discovered that the British government had been negotiating with the terrorists too, then this will not place the British in a very good light.  Questions will also be asked to discover why a rescue attempt was undertaken.
It is, of course, quite possible that the terrorists may have taken the money and killed their hostages anyway.  The negotiations could have been an attempt to play for time and may have been used as part of a strategy to identify the location of the terrorists – which was done.
Although it is not directly related to the Nigeria situation, Italy also has a reputation for corruption and this too makes the nation untrustworthy in the eyes of others.
Britain is now revealing more on the affair.  In an article on the Guardian UK web site, Britain's defence secretary, Phillip Hammond, stated that Italy was aware a rescue bid was imminent and that it had been made clear to Italian authorities military intervention was highly probable.
When Italy Told Nobody
And as for Britain not telling Italy on this occasion, Italy seems to have conveniently forgotten one of its own rescue missions which went badly wrong, that of journalist Giuliana Sgrena, during which an Italian secret agent was killed by American troops manning a checkpoint.  If Italy had told America about the rescue bid, then the Italian agent may still be alive today.
OK, so America is not Britain, but the point is clear and indicates that Italian criticism of the recent British operation is hypocritical.
Italy will know it has regained the trust of Britain and America when it is informed of future missions in advance.  When this happens, the world will know Italy is a serious player.