While Italy's government should be forging ahead with major structural reforms, it isn't. No, instead the government is allowing itself to be detracted but all manner of other minor issues which have little bearing on Italy's future. Meanwhile, unemployment has hit record levels and Italy's discouraged businesses seem highly reluctant to invest.
So grim is the situation that businesses in Italy are resigning themselves to the fact that the economic crisis is fast becoming normality in Italy. In other words, one big permanent crisis. Italy, unlike Ireland, seems to be getting nowhere on the recovery front.
Yet despite the gravity of the situation, Italy is finding plenty of other irrelevant issues to shift spotlights away from what should be being done, but isn't. Let's take a look at a few recent detractions.
Gay Marriage Controversy
Topping the list of distractions for Italy recently has been the issue of gay marriage. With all the other problems Italy has, while the gay marriage issue is significant, it is not really a priority for Italy. So hot is the issue that it could bring down Italy's still wobbling government – this is another reason why now is not the best time to tackle the subject. When it was broached, Italy's anti-gay marriage factions jumped up and down furiously. The leader of Italy's New Centre Right party run by ex-Berlusconi party man, Angelino Alfano said his party would drop support for the Letta led government if steps were taken to introduce gay marriage to Italy. For now, thankfully, the issue appears to have been placed on the back-burner. Curiously, this time round, the Vatican stayed out of the fray.
Italy Goes Potty Over Pot
Another matter which has been causing distracting ructions is, of all things, the legalisation of marijuana. Yes, it might be a good idea, and other nations plus Colorado, a state in the United States of America have gone ahead and allowed cannabis to be sold and used legally. All of a sudden, Italy went potty over the subject too. Mass bickering ensured as Italy allowed itself to be distracted, yet again.
Potty Berlusconi
Then it was the turn of Italy's historically biggest distraction. Yes, media mogul Silvio Berlusconi got himself back into Italy's post festive season headlines. The news was full of stories of Berlusconi's intention to stand for election. He even named an election day. National elections, according to the tanned one, will be held on May 25, 2014. Everyone laughed, but listened anyway.
Technically, Berlusconi who was stripped of his seat in Italy's senate after being found guilty of tax fraud, cannot stand for election but this minor aspect is not worrying him one iota. Indeed, the ever battling Berlusconi not only intends to stand for election in Italy, he also wants to stand for election to the European parliament. As things stand now, he can't, but that's not going to prevent him trying. Members of Italy's Democratic Party defined Berlusconi's latest outburst as surreal. Berlusconi's blathering billionaire ended up making himself look ridiculous. His antics did not place Italy in a good light either.
Bungling Government
As for the detractions, they are probably helping Italy's government to divert attention away from all of its, continual, mess ups, the number of which seems to be growing by the day.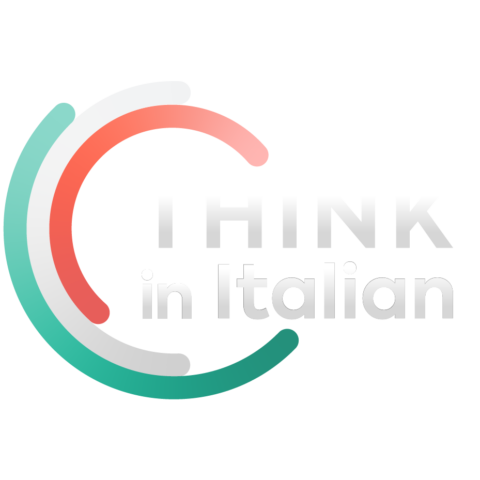 Stop reading, start speaking
Stop translating in your head and start speaking Italian for real with the only audio course that prompt you to speak.
Recently the government announced that teachers and other school staff would have to pay back cash which had been mistakenly handed out to them. After an uproar, the government changed its mind. Then there's another, unrelated, teachers' story. Thousands were supposed to have been taken on, but probably won't be now owing to yet another foul up.
Next up there's Italy's property tax, the name of which has become unclear. Berlusconi supposedly banned it, except he didn't because Italy couldn't, and the tax is back, only what was once called the IMU has now become the mini-IMU and something else. Multiple bills incoming shortly.
Attempts to cut overly generous pay levels within Italy's public sector keep being overturned by Italy's courts. This leaves one with the impression that the politicians are incapable of drafting legitimate laws. If this does turn out to be the case, considering how much they are paid, it would be a disgrace.
To cap it all, the much vaunted Spending Review which was supposed to save Italy money, appears to have caused public spending to rise! Add to this promises of tax cuts which turn out to be tax rises and your picture of the messy state of Italy becomes complete. Italians could perhaps be excused for wondering whether eliminating Berlusconi was such a good idea after all.
Something is Stirring
Is Italy getting its head down and tackling any high priority issues? Yes and no. Something is moving on the electoral reform front, largely thanks to the efforts of the new leader of Italy centre-left Matteo Renzi who has finally managed to get Italy's parliament to debate the issue later this January. As a matter of interest, the 5 Star Movement had tried to schedule parliamentary discussion on electoral reform in 2013 but its calls were ignored.
Job Sact
Then there's the Jobs Act or maybe that should be Job Act, or possibly Job Sact? Once again Renzi is trying to convince Italy's parliament to get down to discussing Italy's employment laws which in their present state do very little to create jobs. Renzi's proposals attracted scornful comments from various quarters. Berlusconi man Renato Brunetta was unimpressed, nor was ex-Berlusconi man and deputy prime minister, Alfano. Italy's unions did not think the Jobs Act ideas were up to much either.
Various Italians have been trying to work out whether Jobs Act should be Job Act or something different, or maybe the act had been named in tribute to the late, great, Steve Jobs of Apple fame – the proposals themselves did not seem to be of much interest to these linguistic sleuths, it seemed. Destructive criticism was rife, yet not one of Renzi's detractors was able to come up with viable alternatives. This is often the case in Italy: proposals are presented and then ripped apart. Nobody in politics in Italy ever seems to stop for a moment and say, well, that's probably not the best solution, how about looking at…?
There's absolutely no sign at all of everyone in Italy's parliament forgetting their differences, rolling up their sleeves and getting down to constructive work. Talking of signs, perhaps someone should hang a big sign on Italy, a sign which says: Out of Order.
Is there any good news? Yes, Italy's exports are up and are growing too. The Boot should be making more of its export prowess, but it keeps finding other little distractions. Who knows what will crop up this week.