Italy is way behind the rest of Europe in terms of Internet usage and Internet businesses. The main culprits are ageism, lack of meritocracy, and education.
Il Sole 24 ORE's weekly technology supplement Nova ( link to online version) is often packed full of interesting nuggets of information.
Ageism and Zero Meritocracy
Last week Nova carried an article which, when reading between the lines, explains just why the Internet in Italy is so undervalued and underused. What Nova mentioned in the article by economics professor Pier Luigi Sacco, was that only 0.1% of senior managers in Italy are under 35. When compared to Germany with 14% of under 35s holding top management positions, the situation in Italy does sound a little disturbing.
The fact that many graduates leave university in Italy at around 27 or 28 years of age does not help matters.
All the above means that in the 'young' internet industry in Italy, which is run by mere youngsters in the US and elsewhere, the thinking is often geriatric.
I've heard of examples, such as senior and old journalists, with zero technology knowledge, being asked to run the on-line equivalents of daily newspapers. These people who are simply not tech savvy, just don't know what to do, aside from attempting to replicate the published versions of daily newspapers. Hence Italian internet sites which are not all that appetizing to the internet generation. Those who do know what to do just don't get a look in.
As the Nova article points out, and as I know very well from working with youngsters in one of Italy's top business schools, the talent is there, however meritocracy isn't. Only the lucky few, coming from well heeled backgrounds actually manage to set themselves up in business in the Internet field in Italy.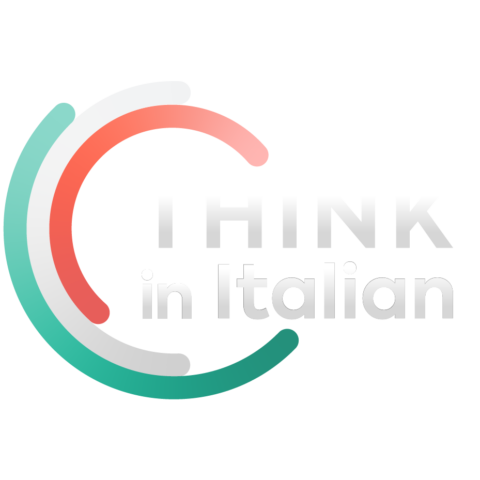 Stop reading, start speaking
Stop translating in your head and start speaking Italian for real with the only audio course that prompt you to speak.
Other youngsters have the talent but, as mentioned before, not the opportunities, and the lack of fresh blood is quite possibly one of the main reasons why on-line ventures in Italy are 10 years behind countries such as the UK and the US.
Education
Something else which worries me a little, is that I often find that I'm much more internet savvy than the vast majority of my 23 to 30 year old students. I'm 43, and I would expect most youngsters to be streets ahead of me in terms of tech knowledge. This indicates to me that the education system in Italy just does not devote enough time to new technology, which is not good, seeing as the world just about revolves around IT. Countries, such as India, are way ahead of Italy in terms of preparing young people for the modern world.
There isn't even a decent tech program on Italian public TV, unless I've missed one of those after midnight shows which nobody stays up to watch. Italy could do with dumping Rete 4, and setting up a TV channel devoted to technology.
Some Hope
Fortunately, there are a few Italian organisations such as Codice Internet which are working towards raising awareness of Internet in Italy and which I recently joined after receiving an invitation from Sean Carlos of SEO firm AnteZeta.
Let's hope that Codice Internet manages to generate waves that are strong enough to push Italy into flooding the market with all the talent which exists here. Otherwise, Italy is going to find itself in the middle of a virtual ocean, stuck on a virtual island.
Still, at least the lucky few here manage to find work with Google, E-bay, Yahoo and Microsoft. But these are non-Italian companies who are creaming off all of Italy's tech talent, and they can afford to be as choosey as they like, seeing as very few Italian companies think that anyone can make a valid contribution to a business unless he is over 60.
It's no wonder that I regularly hear young Italians stating that the only way they can get anywhere is to get out of Italy.