Italy's Justice Minister Anna Maria Cancellieri is in the midst of a storm for using her influence to help out a few friends – such as Italian rogues, the Ligresti family. She even told the Ligrestis that they could count on her help. Oh, what it is to have friends in high places. This is not the first time Cancellieri has been helpful.
Justice Minister Anna Maria Cancellieri, it transpires, has intervened 110 times to ensure various people receive preferential treatment. Other Italians languishing on Italy's overcrowded prisons have not been so lucky.  They obviously had not bumped into the amenable, humanitarian Ms Cancellieri at some cocktail party or other. Italy's prisoners' association is not too happy with the Justice Minister's somewhat subjective approach to the administration of justice.
In Italy, where everyone is supposed to be equal in the eyes of the law, Cancellieri's decision to boost the equality of certain Italians has raised quite a number of eyebrows. While calls for the minister to resign are mounting, Cancellieri is steadfastly refusing to step down despite going against the spirit of a number of sections of Italy's constitution – Articles 3, 97 and 98, in the opinion of Marco Travaglio of Il Fatto Quotidiano. Indeed, the defiant Justice Minister says she's do it again if her friends asked her to help them out.
Some, such as mafia exposee author Roberto Saviano, hold Cancellieri in high regard. She was, he has stated, a significant ally in Italy's virtually constant struggle against the mafia.
Wildly Varying Stances
Italy's main political parties are adopting a variety of different stances on the Cancellieri controversy.
The 5 Star Movement wants Cancellieri to go and sees her behaviour as yet another example of the cronyism. Cronyism is part of the black heart of Italian politics the Beppe Grillo led movement would like to cut out.
The centre-left PD party, which is governing Italy in a coalition, has stopped short of condemning the minister and has, for now, merely called for explanations. Cancellieri's explanations of her, in her words, humane treatment of certain alleged criminals will be heard in Italy's parliament this coming week.
For Italy's Prime Minister Letta, the situation is just one more stick in the fragile wheel which is his government. Letta has indicated, though, that he will offer his support for Justice Minister Cancellieri – Italy's Prime Minister appears to be prepared to go to just about any lengths to keep his wobbly coalition stumbling on. Letta will be aware of Cancellieri's anti-mafia efforts and this may explain his desire to keep her in place.
The other member of the coalition in partnership with the PD is Silvio Berlusconi's PdL party which seems to be more than happy for Justice Minister Cancellieri to stay put.
Berlusconi Wants Cancellieri to Stay Put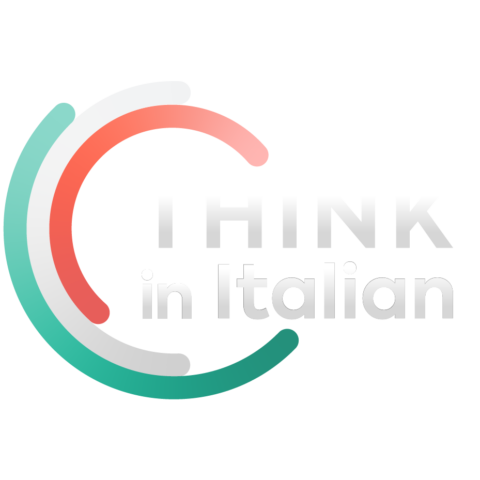 Stop reading, start speaking
Stop translating in your head and start speaking Italian for real with the only audio course that prompt you to speak.
Silvio Berlusconi also happened to be more than happy for Cancellieri to stay on as Justice Minister when the coalition government was formed earlier this year – she had first been appointed to the Justice Minister post during the short-lived reign of Mario Monti. At that time Berlusconi was more than happy too. At that time, this in itself should have been enough to have set alarm bells ringing. No alarm bells rang though. The silence was deafening.
One suspects that Berlusconi, who is in more legal tangles than a meatball buried in spaghetti, would only agree to the appointment of a Justice Minister who he regards as a friend. Cancellieri appeared to fit the bill. Keeping the amenable Cancellieri where she is may still prove useful to Berlusconi who should, by now, be serving time for his tax fraud conviction, but isn't.
Is Berlusconi benefiting from the humanity of Justice Minister Cancellieri? Well, the good Justice Minister does seem to be more than prepared to help the needy – provided they are friends.
The good hearted Cancellieri also appears to have helped out her son who was awarded a cool €3.6 million golden goodbye when he left his directorship of Fondiaria Sai. And, for his somewhat short 14 month stint at Fondiaria Sai, Cancellieri's son was reportedly paid around €5 million. Guess who's behind Fondiaria Sai? Why the dodgy Ligresti family!
Then again, perhaps in view of Cancellieri's work in the battle against Italy's mafias, she should be kept in place. It's a shame her impartiality has been called into question by the Ligresti case.
Update 22nd November 2013:
Recently, it has come out that Cancellieri may have been appointed at the behest of Berlusconi, something which Cancellieri has denied.
For now, Cancellieri is still in place having survived a confidence vote. Her survival, however, has not gone down well in some quarters and keeping her on has damaged the credibility of the Letta government.
—-
With thanks to reader From The Continent for drawing Cancellieri's anti-mafia efforts to Italy Chronicles' attention.