In November, Italy, according to Time, was run by the Man Behind the World's Most Dangerous Economy – Silvio Berlusconi.  Today, in Time's opinion, Italy is run by a man who may be able to save Europe – Mario Monti.
How quickly Italy has changed.  Not so long ago, November 21st 2011, to be exact, the image of a smirking face of leader of the most dangerous economy in the world, Silvio Berlusconi was on the cover of Time Magazine.
Four months later, almost to the day, Time readers were greeted by a cover photograph of Italy's Berlusconi replacement and Italy troubleshooter Mario Monti looking suitably wise and serious.
Mario Monti, in less then four months has transformed Italy from a clown state under Silvio Berlusconi's curious style of circus ringleader leadership, into a nation which is taken seriously by just about every other country in Europe, if not the world.  Monti, in a very short space of time, has transformed Italy's public image for the better.  What an incredible achievement in a country which detests even the odor of change.
Another notable achievement of fast moving Monti, is that he appears to have saved Italy from going down a Greece-like plughole.  If Silvio Berlusconi had remained at the helm, one suspects Italy would have toppled over the brink into utter disaster sooner or later.
From Saving to Rebuilding
Now that Monti has imposed real austerity measures on Italy, and has 'saved Italy', he is trying to 'rebuild Italy'.  While the road ahead is still long, and tough, Monti claims he has managed to convince Wall Street investors that Italy is a good bet.  Berlusconi probably convinced them that Italy was a prime location for a hot party or two, and not much more.  Monti compared to Berlusconi is a question of substance over style.
Berlusconi certainly had style, even if it was not exactly the style one expected from the Prime Minister of a major nation.  Monti, on the other hand, has the substance, although, in his own way, he is not short of style.  He exudes a kind of cool professionalism; something which is very rare when it comes to contemporary Italian politicians.  It is not only Monti who gives the impression he knows what he's doing, it's his whole cabinet.
English Humor
Italy's media has also noticed Mario Monti's English humor – his ability, in both Italian and English, to result to subtle wordplay and even the gentle art of sarcasm.  Italians are not used to this type of humor, as I know very well – having been accused of its employment on many an occasion.  I think, though am not 100% certain, that English humor is British humor – something which BBC classic Yes Minister was awash with, but US classics, and favorites of mine, MASH and Cheers, and a good few others, exploited English humor to great effect.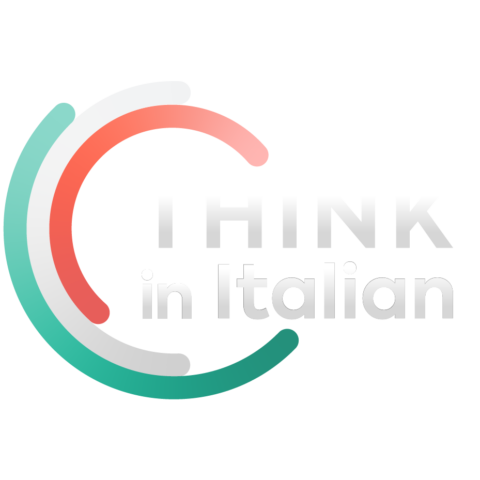 Stop reading, start speaking
Stop translating in your head and start speaking Italian for real with the only audio course that prompt you to speak.
So, Italy has a Prime Minister who is able to resort to English humor.  Big deal.  Well, not if you are Italian – such skills in an unItalian art may well cause Monti to be labelled either un-Italian or, possibly, anti-Italian.  This has not happened openly yet, but it is only a matter of time, one suspects.
Time for Reform
Talking of time, not the magazine, but the thing which marches endlessly forwards, while Monti is hard at work convincing the world Italy is a good nation to invest in, he and his Cabinet team, including Labor Minister, the kindly Elsa Fornero, are hard at work trying to make Italy's rigid employment legislation, markedly more flexible.  There are rumors floating around that Mario Monti met secretly with Union leader Susanna Camusso in an attempt to hammer out details of a modification to Article 18 of Italy's Labor Code to enable Italian companies to sack staff more easily.  While Camusso, who is reportedly feeling under pressure, has denied such a meeting took place, she will be aware that change is both needed and long overdue.
Assuming such a meeting did indeed take place, Monti may well have impressed in Camusso that more jobs will be created via foreign investment if Article 18 is amended.  Any good union leader is keen to ensure the unions members have jobs.  Expect Article 18 related announcements to emerge very soon.
Doubts About Monti
Meanwhile, Monti will continue to transform Italy.  Not everyone is convinced Monti is a) the man for the job and b) will be able to overcome all of Italy's small but powerful vested interest groups and bring about lasting change.  Some worry that Monti's transition may lead to an Italy which is at the mercy of large corporations and which will no longer be as socially conscious.  The same people also worry whether Monti is adding Italy to the bigger Bilderberg Group vision for the world.
Others simply do not believe Monti will be able to deal with the opposition he will face from the proprietors of Italy's legions of ivory towers.
Back to the Bad Old Times
The biggest worry of all though, is that Italy will slip back to what it was during Silvio Berlusconi's reign.  Interestingly, Monti tackled this concern directly while he was in the USA courting Wall Street and receiving a firm and supportive pat on the back for what he's done so far.  Monti said that Italy should be more responsible after he has stepped down.  Whether this will be the case remains to be seen, although a few more effective and long overdue reforms, such as to Italy's electoral and legal systems may help Italy stay on the right track.
Time will tell – via a future cover photograph, no doubt.
————–
Here, you can subscribe to Time