It does look as if Italy has started to get really tough on tax evasion.  When Italy's technocrat Prime Minister Mario Monti took over from Silvio Berlusconi late in 2011, he began considering ways in which to fill Italy's coffers.
Monti knew Italy had to take a tougher stance on the tax evasion issue – a huge problem which costs the Boot around €180 billion a year.
Taking the tax evasion problem in Italy seriously had to happen one day and that day really does appear to have arrived.  Levels of tax evasion in Italy have been at laughable levels for decades.
From my own experience of living in Italy, I have noticed that many Italians tend to think that it is virtually impossible to survive financially in Italy unless taxes are evaded.
This attitude may end soon, even if Italians who have grown up with this feeling may find the new anti-evasion regime hard to accept.
Making Italians pay their dues was never going to be easy, but some may feel better about coughing up when they learn that the recouped money will be used to help out Italy's less fortunate citizens.
Italians may also be ready to pay more taxes if the tax authorities would issue refunds much more promptly.  At present, tax payers have to wait as long as ten years for reimbursement.  Making companies and Italy's notoriously slow paying public sector settle invoices in 30 days would help Italy's businesses enormously and make it easier to pay taxes.
As a matter of interest my brother runs a company in the United Kingdom.  Most of his businesses income comes from the public sector and is paid in 15 days.  Why Italy cannot do the same, I have no idea, aside from problems relating to gross inefficiency.
Anti-Evasion Checks Continue Apace
Italy's press is carrying a constant stream of reports of tax police invading many well-known cities, such as Milan and Venice, plus a few well known holiday resorts throughout the peninsula.
First there was the raid in Cortina which led to a 400% boost in the profits of local businesses, then a whole list of other places where subject to spot checks.  Milan, where I live, was one such city.  More recently, areas of Naples were taken over by tax police looking for irregularities – many of which were found in one of Italy's most mischievous cities.
Recently, the ski resort Courmayeur was subject to an anti-evasion blitz by tax inspectors who donned skis.  Next it was the turn of Venice, right in the midst of its lucrative carnival season.  Store owners in Italy's canal city were not overly happy with the clamp down as they claimed they are often subject to such checks and that having tax inspectors standing over their shoulders meant they could not serve customers as quickly.
Palmero was subjected to an anti-evasion clamp down today.  Trento is next.
More checks are on the cards.
The pace and regularity of all these anti-evasion checks is most un-Italian.  Whether Italy will be able to keep it up remains to be seen and Italy is famous for enthusiasm which suddenly fizzles out.
By way of an example of Italy's enthusiasm tapering off, when I first came to Italy I was told to keep till receipts because Italy's Guardia di Finanza tax police could stop me and ask to see the receipt.  If I did not have one, I would be fined.  In well over ten years in Italy I have not been stopped once by receipt inspecting tax police.  The checks had obviously fizzled out – in much the same way as the poop scoop checks have done in Milan – and the city's sidewalks are suffering once again from excessive excrement.
For the moment, Italy's tax inspectors are to continue to run checks on the income levels of those who are at the wheels of large and expensive autos as the hunt for Italy's well-heeled poor continues.
Supercar Owners in Milan Stigmatized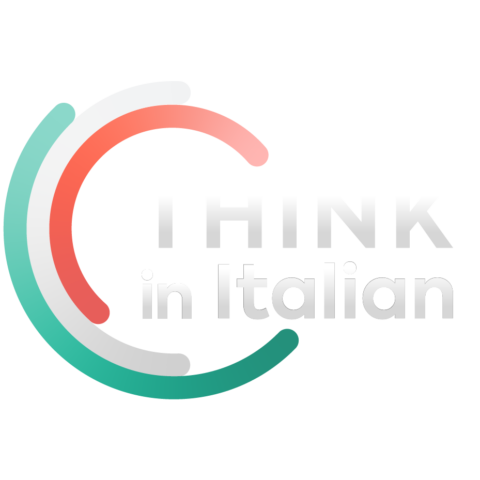 Stop reading, start speaking
Stop translating in your head and start speaking Italian for real with the only audio course that prompt you to speak.
In Milan, the Corriere della Sera newspaper reported that sales of luxury sports cars had fallen by 30%, and that discounting had become commonplace.  Some supercar owners where selling up and buying cars which were less likely to attract the attention of tax inspectors.
Supposedly wealthy people in Milan are becoming fearful that their luxury motors may attract detailed probes into their financial situations.  Better a Fiat than a Ferrari, they are thinking.
Some drivers of Ferraris and other exotica have been accused of being tax evaders, simply because of the cars they drive.
A few owners of automotive exotica now carry their tax declarations in their supercars to demonstrate that they can actually afford their fine wheels.
In other words, the winds of change seem to be blowing.  Italian television is playing a part too.
Anti-Evasion Adverts
One public information advert on Italian television has labelled tax evaders as parasites on society, another simply spells out the correlation between taxes and services: if Italians do not pay taxes, they cannot expect decent services.
For some reason, Italians do not seem to grasp the relationship between tax evasion and poor services although it has to be said that many Italians are reluctant to let Italy's odd bunch of politicians manage their money.  They do have good reason.
In a recent case, a left leaning politician was accused of stealing 13 million Euros and now investigators are wondering whether the same (dis) honorable gentleman managed to spirit away another €20 million.  In the face of such situations, it is unsurprising Italians do not trust their leaders to spend their money wisely.
Monti is Trying to Brush Up Image of Politics in Italy
One leader though, Prime Minister Mario Monti, is trying to brush up the image of Italian politics both internationally and here in Italy.
Details of the incomes of all of Italy's ministers and undersecretaries are available online – all except Mario Monti, although it is highly likely details of Monti's finances will be published very soon.
Monti is not doing a bad job for an unelected member of parliament – he has stated he wants politics to be more transparent, and he is working to achieve this, it seems.
Monti's anti-evasion measures appear to be working.  Indeed, now it looks as if so much cash is flowing into public coffers in Italy, further draconian austrity measures will not happen.  Not only this, but Monti is also working on funneling the benefits of Italy's tax windfalls towards those who need a little help.
Benefits for Italy's Honest and Poor
As well as favoring the honest, two major measures are being hinted at.  One involves giving tax allowances to low income families – those with a total income of under €15,000 a year, and the other concerns Italy's pensioners.  Italians receiving less than €1,500 a month in pension payments may end up with free banking.  This may not sound much, but running a bank account in Italy can prove expensive.
The measures exploiting Italy's tax income windfall may happen in 2014.
There is also a chance that Italy will end up with a United Kingdom style benefits system which may replace, in part, the current system which involves Italy's government funding salary payments for around two years after a business has closed down or after workers have been laid off.
Used intelligently, it is possible that income from Italy's clamp down on tax evasion could help jump start the nations economy and start Italy growing once more.