Elections 2013: 23:38 – Only a few more votes to come in and it's looking as if Berlusconi's coalition might just overtake Bersani's center-left coalition in Italy's lower house. Regardless of the end result, Italy is not going to end up with a stable government. Europe and the world are shuddering.
Count nearly over. It's looking as if, numerically at least, Italy's center-left may have earned itself the most votes, but Berlusconi's coalition is not too far behind. In terms of pure vote numbers, Beppe Grillo's 5 Star Movement did better than Silvio Berlusconi's PdL party, if coalition votes are not counted.
21:41 – Up to now, even if Berlusconi manages to overtake  the Center-left in both houses, which is unlikely, the resulting government, whether center-left or center-right, will not have a working majority – unless it joins forces with Beppe Grillo, which is also unlikely or if Berlusconi should form an alliance with the commies – also very, very, very unlikely.
20:53 – on the basis of votes counted so far, it's looking as if Berlusconi could actually win these elections. His PdL coalition is closing the gap on Bersani PD center-left alliance. If Berlusconi wins, financial markets in Italy and elsewhere will crash tomorrow.
19:19 – Center-right is gaining on center-left in Italy's Senate, but center-left may scrape majority and prevent Italy from having to return to the polling stations once again in 2013. A good number of votes still has to be counted though, so result could go either way.
19:16 – In terms of votes, Beppe Grillo's party has the most so far – 26.3%, then center-left PD 24.6% and Berlusconi PdL 21.2%.
19:00 – Projections still showing no clear majority for center-left in Italy's Senate and no likely alliance which could break the deadlock.
18:20 – Beppe Grillo's 5 Star movement has received more votes than Berlusconi's PdL party. Result in Senate still uncertain, but forecasts still indicate Berlusconi coalition may win enough seats to cause instability.
17:43 – Initial results and predictions showing Berlusconi coalition may end up with more seats in Italy's senate than center-left coalition. Potential problem for the governability of Italy could be solved by Bersani PD and Monti alliance.
17:07 – Beppe Grillo's party may be the single party, as opposed to a coalition, with the most votes in Italy's senate according to RAI forecasts so far.
16:53 – It's looking as Italy's center-left may have an advantage – but it's still too early to be sure.
Some forecasts are showing that Beppe Grillo's 5 Star movement may win more votes in Italy's senate in the Sicily region than Berlusconi's PdL party.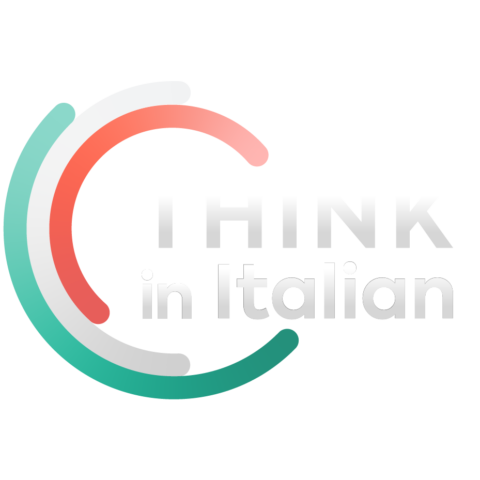 Stop reading, start speaking
Stop translating in your head and start speaking Italian for real with the only audio course that prompt you to speak.
Off topic, but shares in Berlusconi's Mediaset media group seem to be rocketing – 10%+ gain in value.
Initial instant exit poll results for Italy's lower house give Italy's center-left the majority (c. 34%), with the Berlusconi right (c. 29%) not too far behind and Beppe Grillo in third place with around 20% of the vote – info also via @ItalianPolitics on Twitter.
Tecné instant poll results for Sky Italy for Italy's lower house:
Bersani –  center-left 34.5% – Berlusconi right 29% – Grillo 5 Star movement 19% – Matio Monti 9.5% – Antonio Ingroia 3.5%
In Italy's upper house, Italy's center-left may have earned 37% of the votes, Grillo around 16% and Berlusconi 31%, post vote instant polls indicate.
Piepoli Instant poll used by Italy's national public TV service RAI:
Lower house: Center-left PD 31-33%, Berlusconi right PdL 21-23%, and Beppe Grillo M5S 19-21%
RAI instant poll for Italy's upper house – the Senate: center-left wins everywhere in Italy but in Friuli and Venice regions. Neck and neck in Lombardy region.
Note that instant poll data is not necessarily reliable.
2013 Italian Election turnout:  73.43%  (80.82% in 2008) – partial information, not yet definitive.
Of those who voted, initial exit polls suggest 3 Italians in every 10 – of those who actually voted, fell for Berlusconi's promises.
Lombardy Region elections result instant poll: Roberto Maroni and Umberto Ambrosoli are running neck and neck for role of next governor of Lombardy region of Italy.