Festering for a few weeks in Italy has been the mysterious case of the rendition of the wife and child of Kazakh dissident Mukhtar Ablyazov.  The dissident's wife and child were spirited away from Italy after a massive police operation involving around 50 cops.
Surprisingly, it seems nobody high up in Italy's government seems to know much about the rendition operation and nobody is admitting to having authorised it either.
After the operation, Ablyazov's wife, Alma Salabayeva and 6 year old daughter Alua were then flown out of Italy back to Kazakhstan where ex-politician Ablyazov is wanted by the nation's dictatorial president Nursultan Nazarbayev.
An ex-ally of Nazarbayev, the reportedly armed and dangerous Mukhtar Ablyazov was the apparent target of the large scale police operation, though he was not around when the police turned up in force. It is not known if Ablyazov is in Italy. Ablyazov, who has claimed he was tortured by Nazarbayev's henchmen, is subject to an international arrest warrant issued by a court in London over his activities in Kazakhstan.
Something Stinks
The whole affair smacks of high level cooperation between Italian and Kazakh authorities, though who in Italy's government authorised the removal of the dissident's wife and child from Italy is unknown. Official channels appear to have been quietly bypassed.
Italy's deputy prime minister and interior minister, Berlusconi PdL party number two, Angelino Alfano should have known about the operation but is keeping quiet. It is being claimed by his allies there is no way Alfano could have known about the operation, though seeing as he is Italy's interior minister, Alfano's lack of knowledge is striking many as surprising. There are calls for Alfano to go and if he does, it could spell the end of the Letta led grand coalition government which is, almost, running Italy.
Yesterday, 16 July, Italy's interior minister stated in parliament he knew nothing about the rendition operation. He seems to think this will let him off the hook, but the fact remains that as interior minister, he should have done. Either he is bending the truth or is not too good at his job.
Silvio Berlusconi, who may be mixed up in the affair, is blaming Italy's reams of red tape and magistrates for the mess and says Angelino Alfano should not be held to blame.
Neither Italy's foreign minister, nor its justice minister seem to kn0w anything about the rendition operation.
Berlusconi's Name Came Up in Conversation
Lurking in the background is none other than ex-prime minister, Silvio Berlusconi, who, some believe, arranged the operation as a favour to Kazakhstan dictator Nazarbayev. Berlusconi is keeping as quiet as his number two, Alfano, even if it transpires that shortly before the rendition took place, Berliusconi may have met with Nazarbayev who just happened to be holidaying on the Italian island of Sardinia, not far from where Silvio Berlusconi has a large villa.
Why would Berlusconi want to do a favor for Nazarbayev, if indeed he did? The answer may lie in Italy's extensive business interests in Kazakhstan. Perhaps Berlusconi, or Italy, or both, wanted to keep Nazarbayev sweet? For now, this is not known.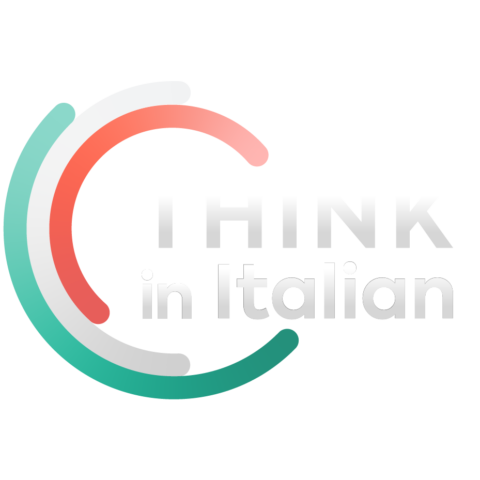 Stop reading, start speaking
Stop translating in your head and start speaking Italian for real with the only audio course that prompt you to speak.
An official probe into the case has been opened and the results may be revealed today.
In the meantime, both the 5 Star Movement and the SEL party have requested a no confidence vote aimed at Alfano.
Italy's interior minister Alfano is caught between a rock and a hard place.
If Alfano did know about the operation, why did he keep quiet and not consult others in the government? If he did not know, he's not a particularly competent interior minister. Either way, he should resign Alfano's detrators argue.
A Politically Motivated Attack
Rallying  to Alfano's defense is the Berlusconi led PdL party which is claiming the case is a politically motivated attack on Italy's interior minister orchestrated by the center-left PD party. The aim of the attack, or so the suspicious center-right PdL seems to believe, is to topple Italy's grand coalition government so elections can be held.
One Matteo Renzi, who has been trying to grapple power from the PD party's old guard would potentially benefit from seeing the Letta coalition government crumble and elections called, and this is what the Berlusconi PdL party suspects. It's all as Machiavellian as the rendition of the dissident's wife.
A Favor
Instead of being a politically motivated attack, it sounds to others as if Alfano had been playing along with Berlusconi's desire to do Nazarbayev a favor, though this has yet to be demonstrated. On the other hand, if it is found that Berlusconi had been pulling strings, the he may be in trouble for exerting power he no long has. Abuse of office by Berlusconi? Who knows, but he's already been found guilty of pulling strings illicitly in the now infamous Ruby case.
Chopping Block
Heads will supposedly roll, and one already has, over the Kazakhstan dissident incident, though Alfano's is not yet on the chopping block. Several other high level civil servants, as well as one who resigned today, are likely to be sent packing though. Whether they will go quietly, remains to be seen.
The Alfano Opportunity
Certainly, some members of the left leaning side of the coalition would welcome the break from having to, attempt, to govern with their arch rivals in Berlusconi's PdL.
The unholy relationship between the PD and the PdL is slowly destroying the PDs credibility in the eyes of its voters, so bringing down the current government may be seen by some in the party as a kind of damage limitation exercise. This would mean the PD may still stand a chance of re-wooing its voters and thus win elections, if and when they are called.
Disconsolate PD politicians, who are Renzi supporters, along with 5 Star Movement members of Italy's parliament and the SEL partly could conceivably assure the success the Alfano no confidence motion and this could bring down the Letta government. We shall see.
Interior minister Alfano is to comment on the case in Italy's parliament this Thursday.