The Berlusconi government is about the embark on rampant cost cutting.  These cuts are designed to reduce Italy's spiralling public debt level, and help put Italy in a better position to face the post global economic crisis world.  If all goes to plan, Italy will have another 24 Billion Euros in its coffers.
Today, the governor of the Bank of Italy, Marco Draghi, gave a broad thumbs up to the proposed measures, much to the satisfaction of Silvio Berlusconi, who did a wonderful impression of a Cheshire cat on tonight's news. Draghi did express a few reservations though.
Others have not been so supportive, with opposition parties claiming that the measures are the culmination of years of Berlusconi government lies and fabrications.  There are also accusations flying around that the cuts amount to 'social butchery'.  Sandro Bondi, Italy's Culture Minister has also voiced concern and complained that he was not really consulted by Tremonti, Italy's Finance Minister, over cuts which are likely to reduce spending on cultural initiatives.
Yes, it's controversy as usual in the Living Museum.  Here are some of the proposed cuts Berlusconi is hoping push through.
'Proposed' is very much the operative word here, as what will become reality is anyone's guess.
Chop One
Italy has a plethora of so-called 'mini-provinces'.
A mini-province is defined as being a local authority which rules over no more than 220,000 people.  These micro-administrative units are to be axed.  Not a bad idea really, in that by passing on the administration to larger authorities, economies of scale are possible.  In theory, fewer, but larger units should be able to work together more effectively too.  At present in Italy there are so many levels of authority to wade through that it can be just about impossible to get them all to work together, let alone agree on something.  If this reform goes ahead, and if it is implemented effectively, the red tape which covers Italy to a depth of several metres, may become easier to cut through.
Opponents, on the other hand, feel that in eliminating the mini-provinces, many services will be affected, leaving Italy's citizens worse off.  This remains to be seen.
Chop Two
Those who work with Italian ministries will have their pay docked to the tune of 10%.  Whilst not fabulous if one is working with one of Italy's many ministries, this chop should produce a saving.  Services may be affected, but, then again, if people work smarter, they may not.
Chop Three
In Italy you often hear of public sector officials who hold two or three posts.  For each of these positions they are paid extra.  The trouble is that someone doing three different jobs does not always do each of these jobs too well.  Consequently, things end up being inefficient, and taxpayers' money is wasted.  To end this situation, another of the cost cutting proposals being put forward is to stop the payment of additional salaries to those holding more than one position.
On the face of it, this is a good move.  The trouble is that people may still be needed to hold the individual positions, and, presumably, they will be paid.  It sounds as though the cash savings will be minimal, but, more positively, those who dedicate time to one single position should do their assigned tasks better.  Alternatively, there will be plenty more jobs to distribute to friends, relations, and others, as is the Italian way.  In this case, there are unlikely to be any savings whatsoever.
Chop Four
Those working in Italy's local and national government who earn more than 90,000 Euros a year, will have their salaries cut by 5%, and those making over 150,000 Euros will find 10% less in their pay packets.  Or so the proposed sacrifice goes.  Others on lower pay will have their income frozen until 2013.
For those Italians involved in the provision of public services, such as, for example, judges, doctors, nurses, and ambulance men, pay rises will be limited to 3.2% on top of agreed 2008-2009 national pay scales. Members of Italy's police force and fire brigade are to be excepted from this proposed limitation on pay increases, and so will not become sacrificial lambs.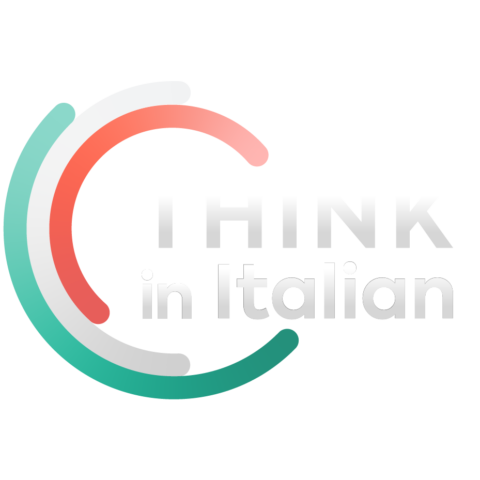 Stop reading, start speaking
Stop translating in your head and start speaking Italian for real with the only audio course that prompt you to speak.
This all sounds like a good idea on paper, but the net result, one suspects, will be a whole wave of strikes.  In fact, Berlusconi's old antagonists, Italy's judges are already threatening strike action, in what one might term as a form of pre-emptive strike designed to force the government to abandon its proposals.  Knowing Italy, the government may well capitulate, and Italy's expenditure will end up rising, once more.  Hello, square one.
Chop Five
A number of social welfare associations will disappear, with their functions being taken over by the existing, Inps, National Social Security Institute, and the Inail, National Insurance Institute for Employment Injuries, entities.  This rationalisation stroke sacrifice, which may lead to the loss of a number of jobs, should produce notable savings in terms of reduced administrative costs alone.  Still, people will protest, Italy's unions, even if they are not quite as militant as their French counterparts, will grumble and groan, and threats of strike action may cause the changes to be abandoned.
There is More
Apart from manoeuvres one to five mentioned above, there are another 50 or so other proposed changes which are designed to cut expenditure or raise government income.
One such move is an increase in toll fees for the use of some of Italy's motorway system.  Then, there is going to be a widespread crackdown on what is probably Italy's greatest single problem – it's laughably high levels of tax evasion – 85% of Italians in Calabria fiddle their tax declarations, by all accounts.
To counter what is fast becoming a sort of black national joke, Italy's tax-men have been playing with funny modern things like computers and networks.  They are developing clever little automated systems which will flag individuals who appear to be spending well beyond their means – like the clever chap who declared an income of €500, but managed to buy and run five Ferraris.
As well as serial tax dodgers, Italy's tax people are going to take long hard looks at the considerable number of Italian companies which run at a loss, but never go bust.  You would not believe the tricks Italians use to avoid donating money to the government.  If you ever need a tax adviser, hire someone from Italy. You will not regret it!
So, Italy finally gets serious on tax evasion.  Well, it will for a while.  Then it'll discover a huge fall in retail sales, especially in the luxury goods sector, and start turning a blind eye to a few under-declarations, resorting once more to the time honoured Italian tradition of holding periodic amnesties to recoup a little errant cash now and again.
Anything Missing?
While the Bank of Italy's governor seemed to be pretty happy with the chops, changes and sacrifices, he also mentioned that, as well as tax evasion, corruption costs Italy billions.  Not as much as tax evasion, even though it must be a close run thing.  Draghi, he who runs the Bank, underlined that Italy is still in desperate need of structural changes to get it back on track.
And where the heck is legislation forcing companies and Italy's incredibly sluggish public sector to settle invoices in rather less than 12 months?  This would improve the cash flow of businesses enormously, stop them from going under, and might even persuade some of them to declare more of their earnings.  Being paid would also mean less companies going bust, which would keep people in employment.  This, in turn, would mean that consumer spending levels would remain more stable.
All in All
The government manoeuvres set out above do not seem to be unreasonable, even if not everyone is convinced, and believe that local services, where they actually work, may be cut, or, some might argue, will simply collapse.  It's not that local government in Italy is rolling in cash anyway.  Like a lot of changes, on paper they sound promising.  However, it is how they are implemented which will determine their success or not.  Whatever, sacrifices will have to be made to put Italy on the road to recovery.  That is for certain.
Next stop, structural reform – and a massive crackdown on corruption too.  After hearing a recent documentary, it looks as though Italy hands out rather too much to the Roman Catholic Church, which is not averse to running nine million Euro advertising campaigns.
Source:
In part, Manovra, 54 articoli e tre allegati -in Italian – Manoeuvre, 54 Articles and Three Attachments – 27 May 2010, TGCOM