The title of this article on the Wall Street Journal website is self-explanatory: Can Italy Find Its Way? Resistance to Change Means Slow Recovery
For those who have not read it, the problems affecting Italy mentioned in the WSJ article, and mentioned more than a few times on Italy Chronicles, can be summarized as follows:
extreme resistance to change by Italy's ultra-powerful lobbies and interest groups,
reams of red tape which tie even the most hardened and successful of Italian entrepreneurs, such as Bernardo Caprotti of Italy's Esselunga retail chain, in knots,
a tax system which acts as a deterrent to employment,
business with distinct aversion to expansion,
a legal system which hinders rather than helps,
unions with no constructive direction,
Among Europe's major economies, it is Italy which seems to be suffering the most, as the Wall Street Journal Article highlights with this fact: "Since 2008, its [Italy's] economy has shrunk by 9%, and this year it is struggling to expand by even 1%.".
Signs of recovery are starting to peek faintly though the gloom, though nobody is expecting Italy to achieve record levels of growth in 2014. How exactly Italy's Prime Minister Matteo Renzi is going to overcome the, often corrupt, influence of Italy's lobbies and interest groups remains unknown.
Anti Red Tape Reform?
On the red tape front, Renzi has promised action, though for now nothing more than proposals for reforms have yet seen the light of day. Renzi's people are at work and attempts to slice though Italy's tangles of red tape are to be made via what has been labelled as a "smart regulation" system.
Unlike the attempt made by her predecessor, Berlusconi man Renato Brunetta, Marianna Madia, the minister charged with re-reforming Italy's public sector, says the new system she's working on will not focus on the performance of individuals, it will look at how well departments are performing in terms of ministry set objectives.
Ex-minister Brunetta has scoffed at these ideas, though his attempts at reform did not make Italy's public sector more efficient. If his reforms had worked, then the Renzi government would not have needed to look at the whole situation once again.
When the public sector reforms eventually arrive, and if they ever do, first of all, they are likely to tackle Italy's complex fiscal system and building permits system. After that, reforms will concern access to health services, services for the disabled, work, and social security payments. The priority of the reforms is strange. Italy needs to create jobs, so placing labour system reforms at or near the head of the reform priority queue would seem more logical. That Italy's building permit system is second in line for reform smacks of the influence of Italy's powerful developers' lobby.
When will the red tape cutting reforms materialize? Who knows. If Italy is lucky, something may happen before the end of 2014.
Fiscal Reform?
Information on tax system reform proposals are not easy to come by.
What may well benefit Italy is raising the VAT registration threshold to around €100,000, as in the UK and in Germany. At present, all businesses in Italy have to be registered for VAT. There is a curious €30,000 minimum  VAT regime, but this seems to be aimed more at helping Italy's companies take on VAT registered staff rather than encouraging Italians to start businesses.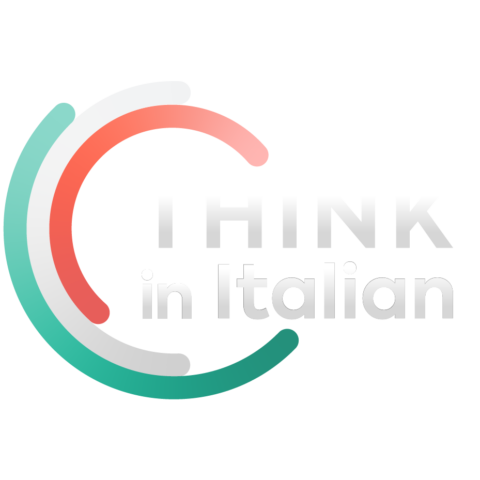 Stop reading, start speaking
Stop translating in your head and start speaking Italian for real with the only audio course that prompt you to speak.
Maintaining VAT registered businesses in Italy is costly and slow paying clients against which there's little legal redress, mean only the brave and those with deep pockets can afford to start companies in Italy. The vicious combination of a voracious tax collection service, high taxes, and poor payers does not make Italy particularly attractive to startups, nor to anyone else considering starting a business. Then there's all the red tape, plus the complexity and expense of taking on staff – yes, even more red tape.
Making Italy more business friendly is something the Renzi government says its going to do. This, though, will be much easier said than done – Italy's lobbies, interest groups and unions are likely to, at worse, scupper, and at best, delay, attempts at reform.
From the WSJ article, you will have discovered that "according to the Bank of Italy, 98% of Italian companies employ fewer than 15 people." Yes, Italy is a nation of, very, small businesses. These businesses do fine when the economy is working reasonably well, and tax evasion no doubt keeps certain businesses in Italy afloat too. However, few of these businesses show any inclination towards expansion. Indeed, they dislike the idea intensely. Yet, small businesses cannot weather crisis periods well, as is evidenced by the thousands of businesses in Italy which have closed and which are still closing. On average, every day in 2013, 54 businesses in Italy closed down. This trend has continued into 2o14 and shows no sign of slowing. It is no wonder that consumer spending in Italy has fallen. In fact, "Italian households' disposable incomes have fallen by 13%, or about €2,400 per worker since 2007", notes the Wall Street Journal.
Legal System Reform?
That small companies won't grow into bigger ones is not helped by Italy's slow legal system, which desperately needs reforming. Yet there are no signs of this happening even if it is on Prime Minister Renzi's to-do list.
A more efficient legal system would help businesses: it could enable them to collect debts more quickly, resolve disputes more easily and may even encourage foreign businesses to form partnerships with Italian companies, or simply to invest in them.
Potentially, legal system reforms, along with a more efficient and less voracious tax system could overcome Italy's small business mentality and transform small business into new Pradas and Luxotticas. If this does not happen, and it may not, then Italy needs to help small businesses; by offering tax incentives to those companies which decide pool administrative resources, for example.
Encouraging Cooperation
Italy's small businesses could benefit from cooperative-type arrangements. A group of coffee bars, or restaurants, could buy supplies in bulk and negotiate lower prices. Other businesses could benefit from 'a strength in numbers' approach. Either Italy's small businesses combine resources or they die. At the moment, many are simply dying, as are the jobs they provide, and that's not to mention the tax income.
Intransigent Unions
Another obstacle to keeping businesses afloat and which may put off some from expanding, is Italy's unions. They simply won't compromise and focus far too much on protecting and not creating jobs. The protective line taken by Italy's unions is simply not working. It is either scaring Italy's businesses off to other nations – Fiat is one example, or the unions' approach is pushing businesses towards the decision to close down for good. With cooperation on the part of the unions, temporary downsizing would probably be enough to ensure companies weather crisis periods well enough to begin creating jobs once the crisis storm clouds blow over. This does not tend to happen though.
Italy's unions have got to become more constructive or they risk destroying many more jobs than they are attempting to protect. To his credit, Matteo Renzi has told Italy's unions to buck up their overly protective ideas. Will they listen? One, FIOM appears to be, but the others don't seem t0 want to.
Bernardo Caprotti's words, from the Wall Street Journal article, sum up Italy's situation nicely: "Italy can't go on like this. Either we change or we go nowhere."
Change for Italy appears to be as attainable as the pot of gold at the end of the rainbow.