As tends to be the case within the wonderfully warped world of Italian politics, everyone is arguing with one another.
On what passes for the Italy's political left, Prime Minister Matteo Renzi is in the midst of a spat with former leader Pier Luigi Bersani who's not at all happy with Mr Renzi's bulldozer approach to reforms. Mr Bersani would like to talk through reforms until the cows come home but Mr Renzi is not prepared to let this happen. Actually, the spat is a little one-sided with Mr Bersani getting all hot and bothered while Mr Renzi fends off the attacks and forges ahead with the reforms he thinks Italy needs.
Causing great consternation within Mr Renzi's Partitio Democratico – Democratic Party – is the Jobs Act employment law reform. This revolutionary, for Italy, reform, which is materializing in dribs and drabs is irking Mr Bersani and others within Mr Renzi's party who argue that workers rights are being taken back in time. While this may be the case, the simple fact of the matter is that employment law in Italy has acted more as a deterrent than as an incentive to the creation of jobs.
Unemployment remains an issue in Italy so something has got to be done. Mr Bersani is not backing up his moans with alternatives to the Jobs Act so, and as often seems to be the case in Italian politics, he seems to be complaining for the sake of doing so and not much else. Such situations are very much par for the course in the loopy world of Italian politics. As you have probably gathered by now, Italy's political left is not entirely right, but then nor is Italy's right.
On the right of Italy's somewhat blurred and eternally confusing political spectrum, there's Silvio Berlusconi's fast fragmenting re-born Forza Italia party. Not only is Forza Italia bickering with Mr Renzi, it's also facing an internal power struggle and quarreling with a former ally.
Regarding the internal spats, it looks as if some members of Mr Berlusconi's party want the tanned one to take a back seat but old Silvio is having none of it and appears to want to hang on in there until he is either arrested or drops dead. In Italy, the latter is more probable than the former. Sorry, I digress.
As well as internal arguing, Silvio Berlusconi's mob, some, not all, are rather unhappy with the new pretender to the right wing political stage.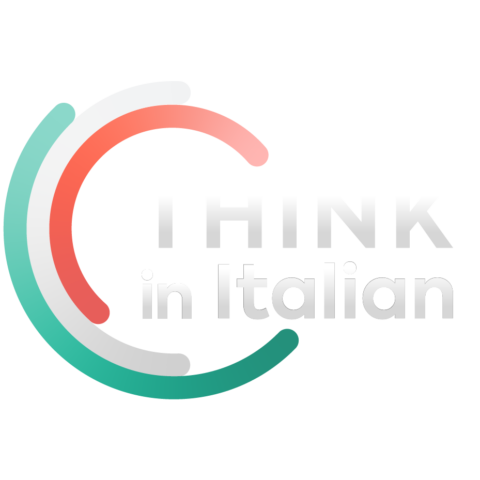 Stop reading, start speaking
Stop translating in your head and start speaking Italian for real with the only audio course that prompt you to speak.
Now led by one Matteo Salvini, the formerly disgraced Lega Nord – Northern League – seems to be determined to become the most prominent right wing force in Italy and is leaning dangerously close to extremism. Salvini's Lega Nord, which now wants to be a kind of Lega Italia, has cozied up to Italy's extreme right neo-fascists, or vice versa, thus creating a curious alliance of nationalists and secessionists.
Incidentally, the whole, confused, bunch staged a protest in Rome last weekend with Mr Salvini insulting Mr Renzi and using the f-word to hammer his "Mr Renzi out" message home. Trouble was expected in the Eternal City seeing as a parallel protest was held by anti-Salvini factions; the presence of around 4,000 police who locked down central Rome ensured that the situation did not get out of hand and, somewhat surprisingly, it did not. The only incident reported was that of Mr Salvini's people chasing away a bunch of members of the youth arm of Mr Berlusconi's Forza Italia party.
At the end of the day, Salvini's attempt at a Mussolini style 'march on Rome' turned out to be little more than a damp squib. Italians, it seems, are not too keen on going down the fascism path once again. Even Silvio Berlusconi commented that he wanted nothing to do with Mr Salvini's right-wing extremism but he may well kiss and make up with Mr Salvini's lot when the time is right.
In the strange world of Italian politics, friends can become enemies overnight and then become friends once more. They may well fall out yet again until nobody knows what the heck is going on or until elections loom and friendships blossom afresh in order to scoop up votes.
On the face of it, it's chaos as usual though Prime Minister Renzi does appear to be brushing off the attacks and getting on with the job. While nobody is sure Mr Renzi's reforms will do the trick, nor what will be reformed and when, there are some signs that Italy's economy is starting to return to growth so Italy may be heading in a direction which is not downhill.
The Renzi government is to facilitate exports – something Italy should have done ages ago but at least it's now on the nation's official to do list. By the way, sales of Italian prosecco have now overtaken those of French champagne so the potential for Italy to become an export giant is most definitely there. Prosecco is but one of many products Italy could sell to the world.
The dreaded Italian bond German Bund spread has fallen to the lowest level for ages which indicates that the markets believe the direction Italy is heading in is better than it once was. The tailspin may be over.
Despite all the bickering politicos, it does indeed look as if Italy is heading in a different direction. Will the direction be the right one? Who knows. One sign that Italy is healing will be an increase in employment – but only if those who get jobs are paid reasonably. Low pay will not boost consumption. If employment levels do rise during 2015, then this will be a sign that Italy has just about reached the light at the end of what has been a very long and gloomy tunnel. We'll see.