In the wonderful world of Italian politics, last week was hectic. As usual though, not much was achieved. Here's a round up of some of the more noteworthy happenings. While it's mostly grim, this summary of goings-on in Italy does end on a positive note.
That Italy's government is short of cash is no secret, nor is the fact that Italy's current prime minister Matteo Renzi is desperate to spend Italy's way out of its depression. Today, OECD data revealed that among the G7 nations, Italy's economic performance is at the bottom of the class. The situation is not likely to improve any time soon as in the OECD's estimation, Italy's GDP is likely to fall by 0.4% in 2014. This contrasts markedly with the, optimistic, claims of Mr Renzi that Italy's GDP would grow by 0.8% this year. No wonder questions are being raised about the credibility and competence of Italy's latest unelected prime minister.
Health Cuts?
Noises are being made about cuts to health spending. The noises have already generated complaints. There is, however, enormous scope for savings. Corruption within Italy's public health sector apparently costs the nation between €5 and €6 billion a year, though some estimates put this figure at a whopping €35 billion.
The battle over health service cuts is still raging.
Cuts in the Ministries
In a vague attempt to raise some cash, Italy's ministries have been told to implement cuts to the tune of 3% in order to lower spending by €20 billion over the next three years.
Presently, spending is at €700 billion a year. As to what will be cut to save the 20 billion, nobody yet knows though the recommendations of official axeman Carlo Cottarelli may be used as guidelines. Some senior jobs may go, though fat pensions will be paid in compensation, no doubt.
Goodbye Cottarelli?
Appointed in October 2013, Carlo Cottarelli, who appears to be on secondment from the International Monetary Fund, was the man appointed by Mr Renzi's predecessor Enrico Letta to carry out a comprehensive review of Italy's public spending.
What Mr Cottarelli has suggested in terms of cuts, the details of which have never been made fully public, has not gone down too well with Premier Renzi who has made it clear that he, and he alone, will decide what cuts will be made.
Mr Renzi has never been too happy with Mr Cottatelli's presence and it looks as if the man from the IMF may well be on his way back to the IMF long before his €258,000 three year contract expires. Indeed, Mr Cottarelli may return to the IMF fold this coming October. A case of the axe man losing his head?
While Italy may never know, crafty Mr Renzi may well implement some of Mr Cottatelli's cuts and take credit himself. What seems to be clear is that Mr Renzi, who, remember, sold himself as a renovator, is highly reluctant to implement any cuts which may upset the balance of power in Italy. In other words, Italy's political old guard which Mr Renzi promised to extinguish, is still very much ruling Italy's roost. This may be in part because without the support of Italy's old guard riddled parliament, none of Mr Renzi's promised reforms will get anywhere, not that they have been getting anywhere so far. There's relatively objective assessment, in Italian, of the progress of Italy's Renzi-led government on the La Voce Info website. The report shows that so far, progress, such as it is, has been weak.
The Renzi-Katainen Spat
Others beyond Italy's borders have also noticed that Mr Renzi's much trumpeted announcements of reforms have yet to come to anything. Last week, a bit of a spat flared up between Mr Renzi and Finnish former Prime Minister Jyrki Katainen who is now Vice-President of European Commission, responsible for Economic and Monetary Affairs and the Euro.
Mr Katainen commented that Mr Renzi should back up his endless announcements with real reforms and cut back on his demands for flexibility, or rather, permission to up Italy's spending.
Italy's Prime Minister, very unhappy with being told what to do, as ever, flatly rejected Mr Katainen's criticism. Mr Renzi is determined to go his own way, for better or for worse. The international community is obviously not convinced Mr Renzi's plans for Italy will resurrect the nation's flagging economy and economic forecasts don't show the Renzi-effect in a good light at all. One suspects that pressure at international level will have to be kept up on Italy or else very little is likely to happen. In fact, despite the endless announcements, very little has happened as is evidenced by the La Voce Info report.
European Central Bank chief Mario Draghi has also had a go at Renzi over the absence of concrete reforms a number of times. "Stay cool, Mario", seems to be Mr Renzi's oft repeated retort.
The Appointments Debacle
Talking of a lack of progress, Italy is still waiting for its erstwhile, well-paid, and endlessly bickering politicians to appoint a number of their own to key positions on Italy's constitutional court and the board which governs Italy's magistrates.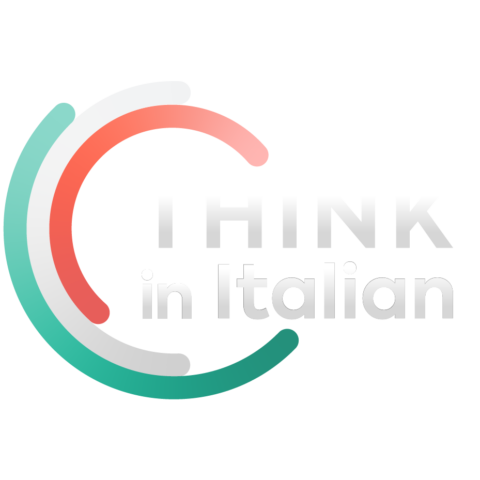 Stop reading, start speaking
Stop translating in your head and start speaking Italian for real with the only audio course that prompt you to speak.
What is going on behind the scenes with regard to these appointments is arguing over whether the persons who end up in these positions will be friendly enough to one or more political faction. Silvio Berlusconi is proposing people who would help keep him out of prison, whereas Mr Renzi's Democratic Party wants people who will look favourably on his party's and people's interests. Such bickering is extremely commonplace within the warped world of Italian politics.
Agreement on who will get which jobs has still to be reached, though it might happen today.
Note that the interests of Italy's political parties are rarely, if ever, the interests of Italy as a whole. Italy's political machine will do all in its considerable power to keep itself afloat which is partly why Italy continues to go nowhere and will continue to go nowhere.
This chart by Economist Edward Hugh illustrates the disastrous effects of the Machiavellian machinations which continue to beset Italian politics:
Mr Renzi's presence doesn't seem to be making much difference.
Disgruntled Teachers
And on the subject of going nowhere, last week, an unhappy band of Italy's teachers emerged as the victims of one of the Renzi government's many reform promises.
Mr Renzi says that his government intends to transform the temporary jobs of 150,000 teachers in Italy into permanent contracts. Over the following two years, another 40,000 teachers will also be taken on. This manoeuvre will cost Italy around €4 billion a year. Presumably the savings produced by the 3% cut in spending requested of Italy's government ministries will help fund this initiative.
While creating permanent jobs is all well and good, the rejigging of the way in which teachers can qualify as such in Italy means that those teachers who may be taken on may not be the best of the bunch. Indeed, the unhappy teachers, around 11,000 of them, fear that despite forking out around €3,000 for courses to enable them to become registered teachers, and being subject to what they claim as being a punishing training process, they are unlikely to be offered jobs.
From conversations and email exchanges with one Daniele Michienzi, one of the more recently qualified teachers, I've learnt that those who will end up with permanent work contracts are likely to be 50 years old, if not older. Mr Michienzi and other similarly affected teachers feel extremely hard done by and in their opinion, that they are being overlooked goes against the Renzi government claims that it is to introduce more meritocracy to Italy's education system.
The unhappy teachers are another consequence of the traditional practice of repeated Italian government's to introduce so-called reforms which are, generally, ill-considered, and which, as a result, are unlikely to improve matters, and generally never do.
While it may not be too fair to the over 50 year old teachers, Italy's government should prioritise the employment of at least some of Italy's younger teachers, even if at around 40, these teachers are not that young either.
Younger teachers with permanent work contracts, aside from being more up to date teaching-wise, are more likely to start families and this would help boost consumption, not to mention help offset the problems Italy's ageing population is likely to create in the future.
In short, giving younger people stable employment makes sound economic sense and is much more likely to produce long term benefits for Italy. This, alas, doesn't look as if it will happen and Mr Michienzi and his counterparts may well end up seeking employment outside Italy.
And Now?
For reasons which are far from clear, a recent poll showed that 64% of Italians believe Matteo Renzi to be decisive. Well, Italians are suckers for pretty words, and, for that matter, for pretty faces too. However, even gullible Italians are less convinced that Renzi's team is up to much.
The pretty verbal waltzes of Matteo Renzi will no doubt continue and he'll try to extricate more cash from somewhere, or hope that Mr Draghi of the ECB will send in the economic cavalry, sooner or later, and hopefully, before it is too late.
Italy trundles on, downhill. Still, and to end on a more positive note, it was good to hear that the on the export front the Italian regions of Puglia (+9.4) and Marche (+6.6) are doing very well. If only the rest of Italy could follow suit.