Meet Italy Chronicles' newest contributor, Denise Muir. Denise is going to tell you a little about herself and her sometimes rather strained on-off relationship with captivating but contradictory Italy.
Over to you, Denise:
Crazy contradictions. One thing's for sure, if you're an expat living in Italy like me, at one point or another you'll have said to yourself that Italy really is a land of crazy contradictions. It's Good and it's Bad (just like in Bill Emmot's informative Good Italy, Bad Italy where the former editor of The Economist discusses Italy's highs and lows, graces and disgraces, rise and decline) and while we've all been smitten by the Dolce Vita, there are times when we feel more infuriated that infatuated.
Me vs. the Greater Good. Speaking as a freelancer working from home in a semi-rural Sangro Valley corner of Abruzzo, I've grown used to the pleasant yin and yang of everyday life, the forever-and-a-day bureaucracy when you play by the rules, as opposed to the what?-you've-done-it-already efficiency when you've got a friend on the inside.
What I've never managed to fathom is the descent into disinterest or plain silliness when it comes to the collective interest. From jumping through hoops for family and friends (even for foreigners like me who they've just met) it can take nigh on a court injunction to get Italians to stop doing something that could get in the way of the greater good.
The example I have in mind is purely local, but may ring bells with other mums like me fighting to get their prams along pavements, or their kids on the school bus without being mown down by mums and dads in cars, intent on parking inside, on top of, in front of the school gates.
A Bulgarian dad summed it up nicely when he commented that Italian bureaucracy being what it is, why couldn't we just "ask" the parents to park responsibly and think about other children's welfare, not just their own, in order to solve the school bus situation at our local school. Park responsibly? No, don't think so.
But, enough of the bad aspects of Italy, let's talk about the good.
Like most other expats in Italy, I caught the Italy bug too, and even though I keep leaving, the love definitely keeps pulling me back.
I am based on an off in Abruzzo and I like exploring the many contrasts that pervade life here too. I like the fact that Abruzzo is neither north nor south. It's both. I like that we get the best of both worlds: the enterprising spirit and business acumen of the north, but at the rhythm and pace of the south.
I'm a Gemini, so maybe that has something to do with it: I like to be in a place that makes you happy one day and mad the next. Never a dull moment. Take an average day in November for instance.
As I pottered round our local cemetery on All Saints Day, after a very enjoyable All Hallows Eve (contradiction abounds even here, as my Catholic friends debate the origins of this purportedly "Satanic" festival… with the majority going for the "cosi' fan tutti" option and pushing religious concerns aside, just for the evening mind) I turned a corner to come across this view.
Wow.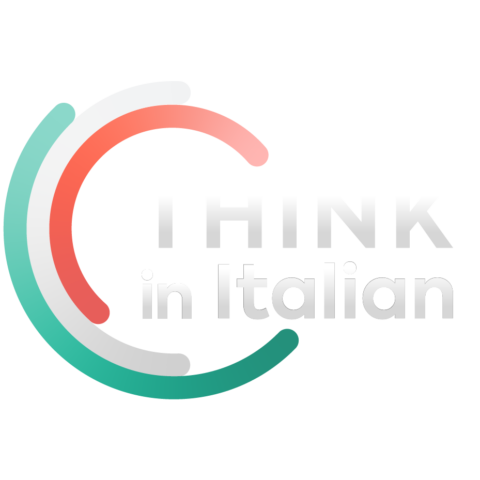 Stop reading, start speaking
Stop translating in your head and start speaking Italian for real with the only audio course that prompt you to speak.
I didn't know whether to define the two – the Maiella mountains and the wall of graves – as a striking contrast where the peaceful majesty of the mountain is at odds with the harshness of death, or a complementary quirk of nature, as the strength of the Maiella symbolizes the dignity with which the dead are revered.Either way, I thought it was pretty cool.
Only in Italy, we said, you get this kind of beauty. The sense of peace in what can very often be a noisy country was dumbfounding. I commented on the spirit of goodwill and love that abounds in this period, the coming together of past and present, and the life that the locals had managed to breath into something so obviously lifeless. Beautiful. This goes for the olive-picking too.
Whatever country road or lane you happen along at this time of year, the distant buzz of happy voices will flutter over from unidentifiable locations under the olive trees, as men and women, young and old, toil alongside each other in this age-old harvesting of the fruits of the land. Stopping for a bite to eat, a slug of wine and a little shared merriment in the November sun. Peace. On Earth.
A tastefully restored building, with lovingly tended gardens, currently managing to survive the recession as a gourmet restaurant and high-end holiday accommodation, attracting business from Abruzzo and beyond to an abandoned outlying hamlet of the tiny village of Archi. Now that's no mean feat. (The food's brilliant too.)
This haven of tranquillity and heaven on a plate was unfortunately also having to deal with this:
Unannounced restriction of vehicle access to the property and the holiday accommodation, erected in a rather unsightly manner by the local council.
No matter what the reasons are, where the blame lies and who promised who what, the question we all asked was how could any local council, in the hard times that businesses are facing these days, possibly think that taking drastic action this was going to solve the problem?
I heard more than one diner comment on the ridiculousness of the situation, and again it brought me back to the silliness that can sink into local administration, when democratically-elected politicians let personal grudges/interests get in the way of good old common sense.
Only in Italy. Love it or leave it.
For now I'm loving it, because it grabs you and it won't let you go. What other nation takes you on such a rollercoaster of emotions, from wonder and awe to disbelief and despair and back to peace and love again within the space of a single day?
If you love it too and want to hear more tales like these from my little corner of the Sangro Valley in Abruzzo, then check back in regularly for my updates on ItalyChronicles.com
By Denise Muir
Denise Muir is a Scottish lass who ended up in Abruzzo through no fault of her own. "It was the wine that did it!".
Nevertheless, she stayed and has been living on and off in Italy for 20 years, translating for the media, advertising and publishing industries and running marathons in her spare time.
She recently started a blog about (literary) life in Italy in order to explore in words what she thinks of as her on-off love affair with Il Bel Paese.