Something distasteful has been going on in Italy this summer.  Immigrants coming to Italy over the Mediterranean in boats appear to be being left to die.  In one instance some 70 out of 75 Eritrea and Ethiopian people died as a result of their plight seemingly being ignored by Italian, and possibly, Maltese authorities.

Italy and Malta are still trying to 'clarify' the events which led to the death of 70 people.
It's very true that Italy has a problem with illegal immigrants.  Many of these immigrants come to Italy over the Mediterranean in rickety boats which, more often than not, set off from the coast of Libya.
Many of these desperate people never make it to freedom, and some seem to be dying at sea as a result of an apparent change to Italy's strategy with regard to the management of immigrant-laden boats.
A Clamp Down
Recently, and in light of ever increasing numbers of boat-people, and fears over increasing crime rates, Italy decided to clamp down on illegal immigration, especially these boat people from Africa.  Initially, the clamp down was in the form of simply repatriating those who made it to Italy, but could not claim any right to stay.
A New Policy
Now, though, the Italian newspaper La Repubblica carried a report on what may be a new policy designed to exclude all boat borne immigrants from Italy.  The boats carrying rag-tag bands of immigrants are apparently being intercepted and turned back, often before they reach Italian national waters.  No checks are being carried out to establish whether some of the immigrants concerned may be able to claim asylum or political refugee status.
An article in the La Repubblica newspaper dated 23 August reports that some 15 operations in which boats were turned back have been carried out since May of this year.   That such operations had been taking place was confirmed by a member of Italy's Guardia di Finanza – Fiscal Police – whose craft have been used to intercept and encourage boats transporting immigrants to head back to where they came – generally, Libya.
Orders from Rome
Specific orders to not speak to the media have been given to the people involved in immigrant monitoring patrols by officials in Italy's government in Rome.   Indeed, when boat loads of immigrants are intercepted, again according to a person involved in such operations, the facts are communicated to Rome, where, apparently, the order to take the immigrants to Libya is generally given.
To be fair to Italy's government, it has to be said that La Repubblica does have a tendency to report that the Italian government is up to no good. Though sources were mentioned in the article, those who spoke did so on condition of remaining anonymous.  It is difficult to know what the truth in this matter really is.
Whether the death of the 70 boat refugees was the result of deliberate policy or arose from a combination of misunderstandings coupled with the sheer challenge of managing the situation is difficult to determine.  And Italy is asking the European Community for help with a situation with which it does not seem to be able to cope.
Further Dents to Italy's Battered Image?
However, if Italy is not a little careful, the situation relating to the treatment of immigrants is likely to dent the country's already battered public image even further.  Human rights organisations are sure to start monitoring goings on – if they have not done so already.  In the meantime, lives will continue to be lost by the sounds of things.
Spat Between The Vatican and Italian Minister Roberto Calderoli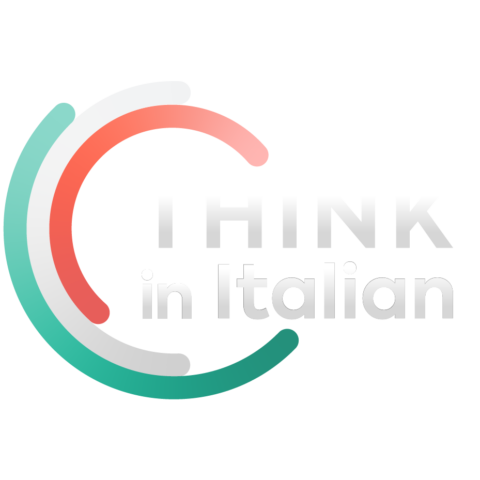 Stop reading, start speaking
Stop translating in your head and start speaking Italian for real with the only audio course that prompt you to speak.
In the news today, the 25th August,  mention is made of the Vatican criticising Italian government policy on the treatment of illegal immigrants.  Italy's Minister for Legislative Simplification, Roberto Calderoli, was accused by a senior Vatican spokesman, Monsignor Antonio Maria Vegliò, of having made comments which were 'unacceptable and offensive'.  The comment which raised Monsignor's ire was when Calderoli stated that he held Monsignor Vegliò responsible for the deaths of those trying to enter Italy illegally over the Mediterranean.
What Calderoli was saying in a round-about sort of way, was that people like Monsignor Vegliò, in opposing the Italian government's tough line on illegal immigration, are likely to encourage more people to make the dangerous voyage from Africa to Italy.  And such trips will lead to more deaths.  Calderoli's point, which to an extent is reasonable, is that by stopping the boat trips, lives will be saved.
The slight flaw in this argument is that it may appear to the world that the Italian government is prepared to let people die in order to discourage others from attempting the boat trip from Africa.  Reading between the lines, Calderoli is intimating that the recent loss of 70 odd lives may well have been, how can one put this, justifiable?   The end justifies the means, may also be a comment on the tip of your tongue, and you will put Italy into a darker light.
Calderoli is not known in Italy for his love of Muslims (See Wikipedia entry on Calderoli and the Role in the Cartoon Crisis section) , and he is part of the Northern League party which happens to have something of a reputation for being racist.  Others, on the basis of Calderoli's and his party's reputation, may assume the worst and believe that Italy has been deliberately ignoring the plight of boat loads of immigrants in rickety boats, to the extent of not offering assistance to the boats when they get into difficulties.
Still, it is difficult situation for Italy, and it is difficult to know how to sort it out.  It is possible that Italy's hard line attitude will become known to those attempting to make the hazardous trip.  This, as a result, may prevent people from attempting the journey from Africa to Italy, and, consequently, such people will not lose their lives at sea, even if the lives of such people may also be at greater risk in their countries of origin.  Talk about being caught between the Devil and the deep blue sea.
As to why Italy's Minister for Legislative Simplification is involved in the subject of illegal immigration, well, this is Italy, and everyone likes to have his or her say here.
Sources:
Il Corriere online, 25 August 2009: Immigrati, è scontro Lega-Vaticano Monsignor Vegliò: «Calderoli offende»– Immigrants, spat between the Northern League and Monsignor Vegliò:  "Calderoli Offends Me" – in Italian
La Repubblica online 22 August, 2009 – "Intercettati dai maltesi e lasciati andare l'ultima illusione nel viaggio dell'orrore" – Intercepted by the Maltese and Let Go – The latest episode in the in the voyage of horror – in Italian
La Repubblica Newspaper, 23 August, 2009, page 7 – Più a Sud le mottovedette italiane, cosi cambià la strategia anti clandestini – The further south Italian patrol boats find themselves, the greater the change in anti-immigration strategy
Further reading:
Yahoo News, from AP Press, August 23, 2009: Italy defends record in saving migrants' lives – in English