With the European election result now in, Italy learnt that nearly 41% of those who voted opted for prime minister Matteo Renzi's Partito Democratico (PD) party. Curiously, and despite surveys which indicated growing euroscepticism, Italy, unlike France and the UK, did not opt for a eurosceptic party.
Beppe Grillo's eurosceptic 5 Star Movement did not do anywhere as well as expected, or as Grillo claimed, in the European elections, earning only 21.15% of votes. Berlusconi's Forza Italia party did even worse and only managed to scrape 16.81% of the votes. However, Italy's eurosceptic Lega Nord party did better than was expected by winning over 6% of votes. This indicates that the Lega Nord has just about recovered from scandals which ended the leadership of party founder, Umberto Bossi.
From the European elections it has emerged that the Lega Nord, formerly renown for hating those from Italy's south, is not courting voters from the length and breath of Italy's peninsula. The party even managed to win a seat in Sicily which is about as south as one can go in Italy, if one discounts one or two tiny islands.
Renzi Stays
Overall, though, the vote indicated that Italians are happy to leave unelected prime minister Renzi where he is. Indeed, Italy's premier is, justifiably, pleased with the outcome of the vote for his party. While he won't admit it, the European election vote was seen as a referendum on his leadership. Italians, well, 40% of those who bothered voting – turnout was 59% – have indirectly given Renzi their mandate. In return, Renzi says he'll forge ahead with reforms. He is also determined to give Italy more of a voice at European level. Merkel, watch out!
The pro-Europe vote in Italy will have caused the likes of Merkel to breathe a sigh of relief. Had Beppe Grillo mainaged to either win or gain enough votes to have become a threat to Matteo Renzi's leadership of Italy, fears of political instability would have grown. Indeed, on the run up to the European elections, the Italian bond-German bund spread began to grown – a clear sign of fears that Italy was heading for another period of political uncertainty. Now though, and in light of Renzi's win, the bond-bund spread has started to retract. Political stability in Italy is positive for the whole of Europe as the market appear to sense.
Surprise
What surprised observers, including myself, and, most probably, Matteo Renzi, is how badly the 5 Star Movement did despite opinion polls indicating that the movement was neck and neck with Renzi's centre-left PD party.
Why did Italians opt for Matteo Renzi over radical f-word shouting Beppe Grillo and his 5 Star Movement followers? Partially, I suspect it was because both Berlusconi and Renzi campaigned very hard against Beppe Grillo's movement warning of dictatorships, outbreaks of violence and by comparing Grillo to both Hitler and Stalin. In other words, by opting for Grillo, voters may have landed Italy in the hands of a latter day Mussolini. Berlusconi could never have claimed this directly because he's a great fan of Mussolini. Instead, Hitler was offered up by Berlusconi as an acceptable, to him, label to use to diminish support for Beppe Grillo.
Fear of dictatorship was one reason why Italians chose Renzi's party. However, Grillo did himself no favours by stating he'd subject politicians, journalists and establishment friendly business people to an online people's court. This no doubt sparked fears of fascist-style dictatorial authoritarianism. On top of this, some Italians have never forgiven Grillo for not forming an alliance with the PD after the inconclusive results of the early 2013 general elections. At that time, apparently, many PD voters chose the 5 Star Movement over the PD. When the 5 Star Movement refused the rather tentative approaches of the PD on the alliance front, this convinced PD voters to return to the PD fold which is what happened during the European elections.
One other reason for the Renzi victory is that Italians are by nature, highly conservative. Italians dislike more or less any form of change and detest the idea of radical change intensely. Beppe Grillo was promising radical changes – which is something, despite all of Italy's problems, the majority of Italians are simply not ready for.
Then there's Beppe Grillo's rather odd approach to campaigning. The screaming expletive laden rhetoric Grillo loves to use during his campaign shows is OK the first time you hear it, but I suspect it can become tiresome over time. And Grillo does tend to spend more time lambasting the evil establishment that he does explaining just what he intends to replace the evil establishment with. In short, Grillo is high on rhetoric, though low on substance.
A personal observation is that the PD never campaigned as hard against Berlusconi's parties during national elections as it did against the 5 Star Movement during this round of European elections. At least one other person, and Italian, noticed this as well. A concerted attempt was made by both Berlusconi and Renzi to sideline Beppe Grillo's people and it was more or less successful.
Grillo Vows to Fight On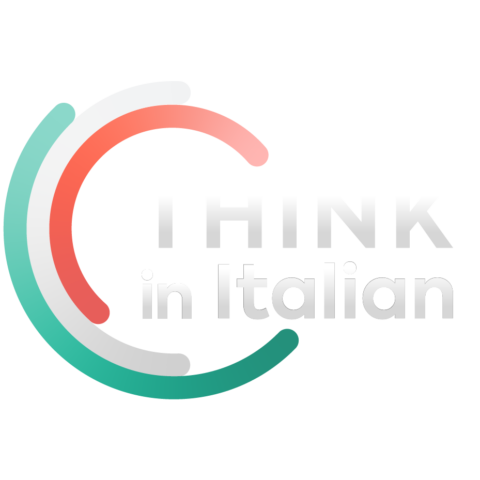 Stop reading, start speaking
Stop translating in your head and start speaking Italian for real with the only audio course that prompt you to speak.
While Beppe Grillo himself found the outcome hard to digest, he says he'll fight on, even if there have been calls for him to go. However, in view of just how new his movement is, in its first ever European elections outing, it did rather well to end up with 17 MEPs. On top of this, the 5 Star Movement is now Italy's second biggest political party. Once upon a time, that position was occupied by Silvio Berlusconi's variously named political parties. This brings us neatly to Berlusconi himself. Despite his Forza Italia party's poor showing, he is, as usual, refusing to go. On top of this, Berlusconi is claiming that his party is broke and will need funds to continue. Could it be that Berlusconi, and his party, have now reached the end of the line?
Italy's Right is Not Right
As well as Berlusconi's right leaning party facing a loss in popular support, the rest of Italy's centre-right is not looking at all healthy in the aftermath of the European elections. The Lega Nord only managed to scrape just over 6%. The Berlusconi spin off party, the Nuovo Centrodestra – New Centre Right, run by one-time Berlusconi successor Angelino Alfano, only just managed to earn itself enough votes for it to be represented in the European parliament. The other Berlusconi spin-off group, The Fratelli d'Italia – Brother's of Italy – which formed an alliance Alleanza Nazionale – party, didn't even manage to earn enough votes to end up with a member in the European parliament.
It's fair to say that on the basis of the European election results, Italy's right is ill.
The Future?
What has to be borne in mind is that even if the European elections indicate a change in Italy's political landscape, the government itself is the same as it was before the elections. This means that Renzi's PD party is still not that strong and will have to rely on the support of other parties to push reforms through.
For now, Berlusconi has decided to continue to support Renzi, though this could change and most probably will. As well as Berlusconi's support, the Nuovo Centrodestra party is also happy to work with Renzi for the moment and seeing as the NCD did not do too well during the European elections, it will probably choose to do so to earn itself more credibility in the eyes of voters in preparation for when Italy gets round to holding national elections.
If national elections were to be held tomorrow in Italy, Italy's right, a likely alliance of Forza Italia (17%), Lega Nord (6%), Nuovo Centrodestra – Unione di Centro (4.4%) and Fratelli d'Italia-Alleanza Nazionale (3.7%), would earn around 31% of the vote. This would not be enough to see off the Partito Democratico, though it would push the Movimento 5 Stelle into third place – assuming, of course, that such an alliance would be created.
As things stand now, attempts in Italy by the political old guard to create a two party system, for better or for worse, have hit something of a roadblock which is manned by the 5 Star Movement. There are indications that the 5 Star Movement has alienated quite a number of its voters though. On the other hand, if the 5 Star Movement moderates its ways, it may end up becoming Italy's main opposition party, and, potentially, Italy's new right, even if not all its policies are strictly right-wing.
France's Marie Le Pen appears to think Beppe Grillo would make a good partner at a European level, though Grillo disagrees. Also courting Grillo is the UK's Nigel Farage who is meeting up will Grillo next week. What will come of the meeting is not yet clear.
While the wonderfully contorted world of Italian politics evolves, if indeed it does, Italy will continue to be run by Matteo Renzi who himself is a sort of fusion between centre right and centre left. Actually, this is more or less what Italy is – a hotchpotch of left and right.
Dolce vita loving Italians would never go for all out Stalin style communism, nor would they opt for the fascist extreme-right. Renzi seems to be an ideal compromise and he intends to stay until 2018, or that's what he's saying for now.
Let's see what Renzi can achieve now his leadership of Italy has been rubber stamped by Italians.