Just before the New Year arrived I pondered who my own personal Italian of the decade might be.  My thoughts evolved from discussions into a poll, and here are the results, along with an apology for certain omissions.
For me, the Italian of the decade was an Italian who managed to keep Italy in a good light more or less throughout the last decade.  A person who regularly made others go 'Good bunch, these Italians.'  For me the background of the person did not matter.  Politics, sport, business, or show business etcetera.
After having mentioned the subject on Twitter, and having generated an interesting discussion on the subject, I decided first that there really should be an Italian man and an Italian woman of the decade, and then that it might be a nice idea to let others decide who the Italians of the Decade should be.
Consequently, the discussion evolved into a hastily strapped together poll.  Two polls, actually:
one for the Italian woman of the decade, and
the other for the Italian man.
First of all, here are the results, although as a result of not giving people much time, there were not many votes.
There is also word on a few omissions too.
The Italians of the Decade Poll Results
The Italian Woman of the Decade
Rita Levi-Montalcini and Sophia Loren
Before you go, 'But Sophia Loren was not on the list', Loren's name was added by others.
The Italian Man of the Decade
Omissions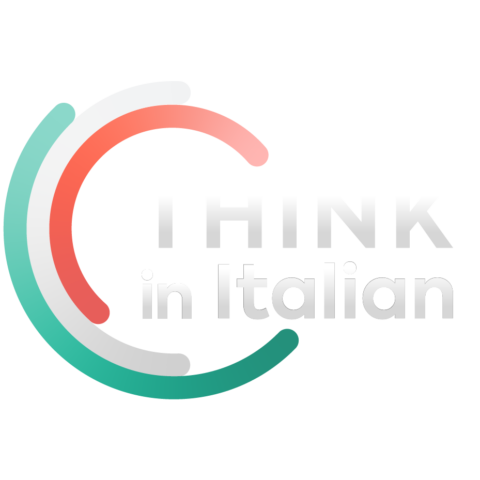 Stop reading, start speaking
Stop translating in your head and start speaking Italian for real with the only audio course that prompt you to speak.
To be honest, at least three other people should have been listed, and I apologise for omitting them (someone has rapped me on the knuckles for this oversight).
These three others should have been Silvio Berlusconi, Fiat CEO, Sergio Marchionne and Fiat Group Chairman Luca Cordero di Montezemolo – although as was the case with Sophia Loren, these names could have been added by others – if 'others' had had more time.  Still, there is always next year.
Silvio Berlusconi
I did think about adding Silvio Berlusconi's name to the list, believe it or not – because I would like to hear from Berlusconi supporters.  After all, they must exist, and it has to be admitted that no other Italian prime minister has managed to keep two separate governments in power for so long in post Second World War Italy.  This in itself, is a major achievement, and, incidentally, is something I've written about before:  Berlusconi Saves Italy a Fortune
Berlusconi has received quite a lot of negative publicity recently, even though the way he reacted to the attack which left him with a broken nose was admirable – he has forgiven his attacker, which is what he also did after a previous attack in which he was hit with a camera tripod.
Berlusconi's Abruzzo Success
Remember too that Berlusconi's government sorted out the housing woes of the Abruzzo region which was struck by an earthquake in April 2009 in double quick time, and provided residents with good quality housing to boot.  This is something which previous Italian governments, after similar events, have been unable to achieve.
It looks as though Berlusconi's people have managed to prevent Abruzzo reconstruction funds from being diverted into the pockets of criminals and corrupt politicians too.  After the 1980 earthquake which hit Irpinia, near Naples this is exactly what happened: 1980 Irpinia earthquake – Wikipedia Entry.
Sergio Marchionne and Luca Cordero di Montezemolo
Somehow, Fiat CEO Marchionne and Fiat Group Chairman Montezemolo managed to turn Italian car manufacturer Fiat from a flagging leviathan into one of the world's fastest growing auto makers.  In doing so, many thousands of jobs were saved, and the millions invested in Fiat over the years by Italy's governments were repaid.  Some might argue on the basis of the Fiat case that governments should intervene when major employers appear to be flagging.  Anyway, that's another point.
Now of course, Fiat rules American auto-giant Chrysler.  That's one heck of a turn around, and homage should be paid to the management skills of both Marchionne and Montezemolo.
Montezemolo also deserves extra credit for turning around the Ferrari racing team and helping foster its Formula One successes.  This helped polish Italy's image at world level no end.
Running this poll certainly made me think, and helped me focus in on some of the brighter aspects of Italy, and, as I've observed before, life in Italy is not so bad Somebody must be 'responsible' for this!  If not one or two people, then more than one!
Loren image via Wikipedia