Ray Lamothe of Tuscan Enterprises made an interesting comment while I was spending some time in his company down on his hilltop Casamonti farm in Tuscany this summer.  Ray said that Italy is good at the mass producing quality items.
This claim certainly hit me squarely between the eyes, and I've been thinking about it ever since.  Basically, Ray has a point, and his claim is not hard to substantiate.  Actually, it's really quite easy to demonstrate that Italy is a master of quality mass production, even if, according to Ray, people from countries famous for their ability to churn out huge number of products, such as the USA, aren't always convinced that mass production and high quality make great bed fellows.  Such people really don't believe Italy, of all places, is able persuade these two fellows to share the same bed either.
Pause for a moment and name a few Italian brands which you know.  There are plenty to choose from, and I bet many of the names which spring to mind are Italian makers of luxury goods.
Take Dolce & Gabbana, for example.
Fashionable Mass Production
This maker of designer clothes, as well as many other fashion accessories, such as sunglasses, has production units in Italy.  Admittedly, low priced D&G eye-wear is made in China, but D&G still produces much of its higher quality lines in Italy.
D&G is but one example.  Others are Armani, Prada, Versace and Brunello Cucinelli.
Yes, it is true that Italian manufacturers have moved production to places like China where costs are much cheaper, but the Italians have ensured that quality levels are maintained.  Maybe some of the more discerning customers do recognise that little something which is no longer there, but these clever Italian companies have managed to keep perceived quality levels high and, accordingly, kept people buying their products.
As mentioned before, other Italian companies manage to keep plenty of their products in the shops, yet still maintain a reputation for quality.
Italian brands such as D&G and Armani have cleverly used their mass production prowess to launch lower priced lines which still manage to maintain the cachet of their super up-market haute couture clothing. This does bear testament to the Italian ability of maintaining quality despite large scale production.  And this is merely Italy's fashion industry, which is known the world over.
Next up, there is food.
Masters of Mass Produced Quality Food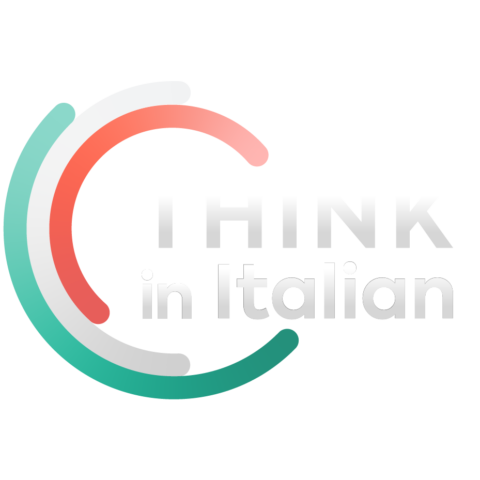 Stop reading, start speaking
Stop translating in your head and start speaking Italian for real with the only audio course that prompt you to speak.
You will have heard of Parmesan cheese, no doubt.  Well, this world renown Italian cheese is produced in huge qualities in Italy, and has to meet rigorous quality standards, which it manages to do, year by year.  Then there is Parma ham, Gorgonzola cheese, and all the other hams and cheeses which Italians eat daily.  It has to be said that Italians demand that what they eat is generally of a high quality, up to and including those Italian staples, pasta and coffee.
Wine Quality Champions
Lastly, but not lastly really, there is wine.  In 2008, Italian wine production (51,500 hectolitres) exceeded that of arch-wine producer rival, France (45,692 hectolitres), and Italy's overall wine production increased by 16.8% from 2007 to 2008, whereas France's wine production fell by 20.4%.  And, if I remember correctly, 2008 was the peak of the global financial crisis.  Italy did not do too badly.  Also of note is that around 20% of Italy's 2008 wine production related quality certified Doc-Docg (Controlled Denomination of Origin, Controlled and Guaranteed Denomination of Origin) wines.  Further proof that Italy can mass produce quality in quantity.
Other sectors in which adeptly Italy mixes quality with quantity are home furnishings, footwear, and, the manufacture of ceramic tiles.
When one thinks about it, there is a lot of truth in what Ray said, but then Ray has been around for a good few years, and knows Italy rather well.
While Italy does come in for criticism for some aspects of the 'Italian way', Italy's capacity to mass produce quality goods is not to be sniffed at.  Not at all.
Fiat is doing OK these days too.
Don't Knock the Italian Way
Others too, know that the Italian way is not the wrong way.  One such person is Steve Sailer, the author of America's Half-Blood Prince: Barack Obama's "Story of Race and Inheritance – a biography of the current President of the USA", who commented on a NYT article on Italy.  Sailer's article was entitled "Is Italy Too Italian?".  Here's how Mr Sailer concludes his article:
Maybe we Americans could learn a little from the wisdom of the Italians. They've been an advanced, urbanized civilization for thousands of years, and maybe they've learned a thing or two about whom you can trust in the long run.
Go and read the full post, and, if you can find the time, take a look at some of the 127 comments.  Like Sailer's article, they make interesting reading, and may help some see Italy in a different, and more positive, light.  Here's a link to Steve Sailer's blog on Italy: "Is Italy Too Italian?"
Oh, and Ray Lamothe knows something about mass producing quality products – one of his many operations involves raising Cinta Senese (Ray's Cinta Senese Blog) pigs and turning them into high quality ham, sausages, and salami.  Ray also has another blog which is well worth visiting.
The ability of Italians to mass produce quality products is a Good Italian Thing.