While Christmas is not, perhaps, the best of economic indicators, spending at this time of year does say a lot about the mood of countries in which Christmas is celebrated.  Healthy Christmas spending indicates optimism.  A fall in spending during the festive season invariably indicates uncertainly over the future.  Guess what the situation is in Italy.
According to a survey carried out by Deloitte, Italians appear to be uncertain about the future.  Instead of splashing out big time on Christmas; this year, Italy's population is spending less, but spending more wisely.
84% of the Italians surveyed are convinced that Italy is still in recession, whereas the figure for Europeans in general is 60%.  In fact, Christmas spending in Europe as a whole is predicted to fall by 0.8% in 2011.
Italians are not overly optimistic about the future either, with 68% of them not expecting to see a recovery in 2012.  Actually, only 4% of Italy's population think Italy's economy will pick up in the New Year.
Italian Christmas Spending Down – A Little
Overall, the Deloitte survey forecasts that Italians will spend 2.3% less than last year.  The average Christmas budget for this year in Italy is said to be €625 per family which is above the European average of €582.  Incidentally, Christmas spending in crisis hit European nations is down.  Greeks, for example, will be spending 22.1% less on Christmas in 2011.
Despite pessimism, 33% of Italians believe their purchasing power has stayed the same and 3% think they have more to spend than last year.
Those Italians who feel the need to cut back on festive spending a little worry that the economic climate is unstable and fear they may lose their jobs.
Christmas Bargain Hunting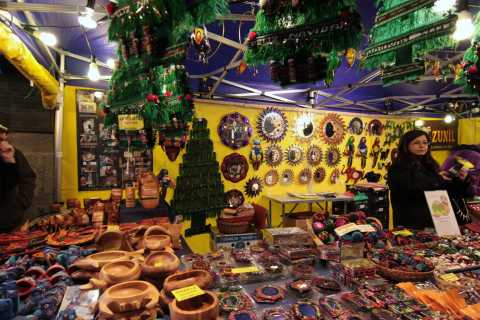 Presumably to keep up appearances in this image conscious land, Italian's are spending more shrewdly and paying more attention to special offers than their European counterparts.  45% of Italians are Christmas bargain hunting compared to the European average of 30%.  As a matter of interest, this resident of Milan in Italy has noticed a few shops offering discounted prices which is unusual for this time of year.
Christmas Gifts in Italy in 2011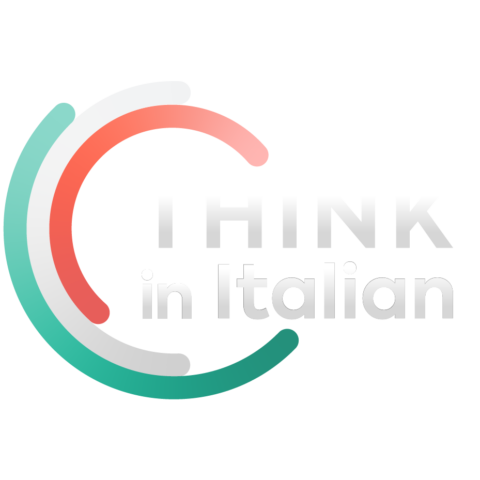 Stop reading, start speaking
Stop translating in your head and start speaking Italian for real with the only audio course that prompt you to speak.
Italians will be giving perfumes and other cosmetics (45%).  39% of Italians will receive books and 31% will be opening Christmas parcels containing clothing and accessories.  Italians would like to receive books, vacations and money.
90% of Italians want Christmas gifts which have no negative effect on the environment.  Maybe they'll be buying ebooks then?
Social Media
Social media is driving purchasing decisions in Italy, though not as much as in the rest of Europe.  10% of Italians, as against the European average of 13% use are steered towards purchases by social media.
In summary, Italians appear to be spending a little less and are wary of the future.  Christmas 2011 will not be a wash out, however after a year of Monti's measures, Christmas spending in 2012 may be down on this year's figures.  Then again, if Monti's measures have the desired effects and kick start Italy's economy,  Christmas spending in Italy in 2012 may increase.  Really, though, it is going to take at least a year for Italy to pick itself up.
Being optimistic for a moment and assuming the Euro survives and that the crisis starts to wane, then Christmas spending in Italy in 2013 may increase.
On the other hand, if the economic situation worsens, Christmas 2012 and 2013 could be very bleak periods in Italy.
Time, as always, will tell.
Source:
Deloitte – Natale 2011: previsione più negativa in Italia (-2,3%) che in Europa (-0,8%) – Christmas 2011: Forecast for Italy more negative than for Europe.