Some of those who read this blog might at times feel as though I portray Italy as being a barrel of apples which are in differing states of decay.
To counter this impression a little, here is something positive about one of Italy's local authorities, and an industry sector which is, or should be, a shining star in Italy, and the world.
Recently I've been whining about Italy getting into nuclear power, partially because of Italy's reputation for corruption and the potential dangers this situation presents, and partially because there probably is no need to react to energy problems by heading off down the nuclear route.  Here's why.
Nuclear Power is Uneconomic
Fabio Turel who writes a blog for Il Sole 24 Ore wrote an interesting post about the economics of nuclear power generation – Nuclear power financial arithmetic.  His article is based on another blog post, in Italian, which examines the cost of nuclear power stations, and appears to prove that these power generation plants are simply a waste of money.  However, what calls into question the sense of going nuclear in Italy is the fact that the economic analysis carried out does not take into account environmental and safety issues relating to nuclear plants.  Indeed, should these have been factored into the equation, then the cost of running and decommissioning such plants and dealing the disposal of radioactive waste would render the cost of such units so prohibitive as to be nonsensical.
And there are alternatives to nuclear power.  Home grown, Italian alternatives, would you believe.
Safe, Valid Alternatives to Nuclear Power Exist
There are other reasons why nuclear power is not the best way to sort out Italy's energy worries, and the Italian municipality of Correggio is a shining example of what can be done if a few doses of Italian creativity are mixed with the odd spoonful of common sense.  Here is an extract from Beppe Grillo's recent post entitled 'Excellent Municipalities':
"Correggio, 'The solar-powered Municipality'"
From 2005 to the present, a number of energy saving interventions have been undertaken, involving renewable energy sources. Solar-power systems have been installed at the secondary schools, as well as solar heating plants at a number of sporting facilities.

These interventions have been accompanied by the upgrading of public lighting in the area. Here are some of the more significant data regarding energy savings: Approximately one thousand 125 Watt, metal iodide (white light) light globes have been replaced with 70 Watt, high-pressure sodium (yellow light) light globes.  As regards the overall power usage, this has gone down from 602 kW to 538 kW, which is an energy saving of some 64 kW; the amount of energy consumed in one calendar year has dropped from 2,509,019 kWh down to 2,314,991 kWh, a difference of 275,028 kWh, which is equivalent to avoiding the emission of some 184 tons of Carbon Dioxide (CO2) in a single year.

The overall level of ambient lighting has indeed risen from 6,000 lumen (unit of measurement of light intensity) to 6,600: therefore, thanks to new light fittings and sodium light globes, energy has been saved by means of better lighting.
Bright stuff, as I am sure many will agree.
I've already twittered on about Italy's underused geothermal power resources, and Mr Turel, interestingly also mentioned these in his reply to a comment I left on his post.
But Italy's Government still wishes to go ahead with nuclear power generation.  This is despite knowing that Italy's solar power generation industry is second only to that of China.
Just why Italy's politicians should wish to push for something as potentially lethal as nuclear power when there are much more acceptable alternatives being developed in their very own country is difficult to explain.
On the basis of Italy's progress in the alternative energy market which includes an abundance of innovations in the solar energy sector, any Italy loving politician would knock dodgy, and uneconomic, nuclear power plans firmly on the head, or at least kick them into last place in terms of safe ways of generating energy.
Italy's politicians, it seems, do not love their own country.
Italian Businesses and Universities Are Leading the World
Italian energy companies such as Solarday, Esco Energy, St Microelectronics, the Moncada Group, Enel, Silfab and many others, often working with Italian universities, have been making great strides in the field of power generation via renewable energy sources.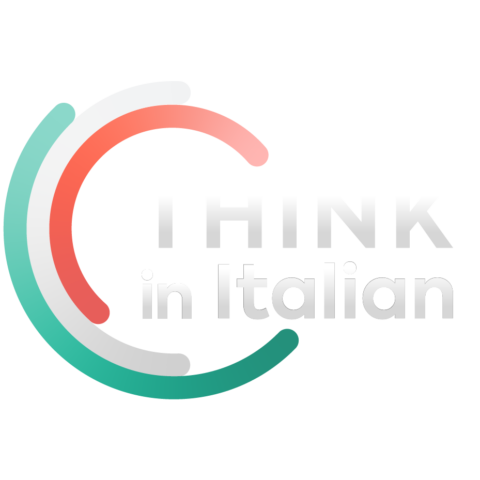 Stop reading, start speaking
Stop translating in your head and start speaking Italian for real with the only audio course that prompt you to speak.
Sadly though, these companies may find that while their products are selling like hotcakes throughout the rest of the world, Italian sales may remain low.  All because political thinking believes that nuclear is the way to go.  To rub salt into the wound, Italy's government is also talking about cutting the funding of research in Italian universities.
Then there is the corruption, which Berlusconi admits to knowing about.
Public Sector Corruption = Nuclear Meltdown
Just imagine if the public tenders for the construction of nuclear plants are infiltrated by one of Italy's mafias and essential building material is diverted away from the construction of a reactor core and into the building of the odd housing estate or three.  Such a scenario could leave many Italian reactors as ticking time bombs.
By his own recent admission, Berlusco acknowledges that there is deep rooted corruption in much of Italy's public sector, yet he does not seem to appreciate how lethal such corruption could turn out to be if it permeates, and it will (I would bet money on this), the construction of nuclear power plants.
All they need is a little help from their friends
In spite of Italy's governments preference for nuclear power, Italians are, thankfully, doing it for themselves, as Correggio's contribution shows.
Italian alternative energy sector companies are doing for themselves too, as mentioned above, and they are doing well, achieving world wide recognition for Italy in this sector.  All they need is a little help from their friends.  Well, the people who ought to be their friends anyway.
The Italian government wants to direct 2 billion Euros of funding into the development of energy production systems based on renewable sources.  This may sound like a decent sum until one considers that the average nuclear power plant will generate a loss of around 4 billion Euros.   A sum which, remember, does not take into consideration environmental and safety issues.  And note too that nuclear power technology is difficult to sell on the open market, whereas high performance solar energy cells and geothermal generation plants could be sold to just about anyone anywhere without worrying that he or she is going to build an H-bomb.
Imagine the kind of progress that could be made if 6 billion Euros were invested.  Italy could lead the world.
———————————————
That was heavy.  Here is some light relief:
[youtube]http://www.youtube.com/watch?v=wEd70cXV3B0[/youtube]
With thanks to the Eurythmics, Aretha Franklin and the Beatles for writing good songs.
What you see below is a little free publicity for an Italian company doing pioneering work in the photovoltaic sector.