A while back I wrote this .  Have I changed my opinion – which was quite well justified by the info in my previous post IMHO?  In a word, no.  The telly is still 90% rubbish.  I thought I'd make a few more observations on this subject.
You could say Italian TV is great if you happen to like endless crime and police shows, some of which are quite good, but you just tend to get turned off when you hear that the newest TV show is yet another police/crime drama or CSI copy (I think CSI was the first of its genre).  On Italian TV you can see English cops, French cops, German cops, US cops and, of course, Italian cops.  You may also rave about Italian TV if you happen to love reality shows because there are lots of these sad programmes.  You may also sing the praise of Italian TV if you like quiz shows, for there are plenty of this blasted shows (my other half used to be addicted until I took the mickey out of her for her lack of general knowledge, that is. Naughty me).  You may declare your undying love for Italian TV if you love to see programmes about Italy, which, in actual fact, are not bad, it's just that they all have the same stuffy format and are presented by one old geezer and his twenty something beautiful female side-kick.  You might be knocked out with appreciation if you have fallen in love with the day-time chat shows, which are as shallow as a puddle and full of presenters with the sincerity of a second hand car salesman and one gets the impression they are only there because they could not find places on evening programmes.  Then again you may get your kicks from the fact that you find the endless stream of commercials useful, though I doubt it.
The 10% of telly which might just persuade you not to switch the darned thing off occurs after 11 in the evening and may last until one in the morning.  This 10% for the intelligent includes some interesting documentaries and chat shows, although I wonder just how many people are still in front of the TV at this time.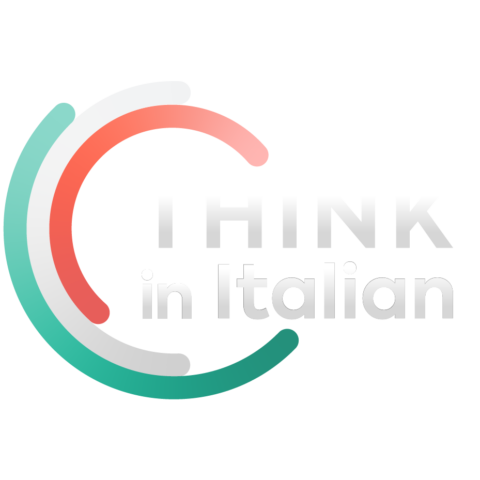 Stop reading, start speaking
Stop translating in your head and start speaking Italian for real with the only audio course that prompt you to speak.
Yes, Italian TV has been dumbed down.  It could get dumber, possibly.   I wonder whether viewer figures are continuing to fall as I reported in my original post on the subject.  I imagine so, or rather I hope so.
However, one does need to be a little bit kinder to the broadcasters, after all it's just not worthwhile investing all that ad income in some decent programmes because, unlike the US and the UK, there is no real market for Italian language TV shows overseas.   It's a shame Italians have to suffer for this though.
Do I watch a lot of TV?  Yes, but I try not to.  I get in trouble if I sneak off to my pc to surf the www.  I'm anti-social, so I'm told.  The thought that TV is anti-social does not seem to cross someone's 'TV addled'  mind……   Oh dear, Oh dear oh dear.