It's like bad old Berlusconi times. Today, and after a parliamentary commission recommended his arrest, Senator Antonio Azzollini's skin was saved by his senate colleges, 189 of whom voted to block his arrest. Why?
Mr Azzollini faces charges of fraudulent bankruptcy (to the tune of €500 million) regarding a nursing home chain and criminal association – hardly minor offences but obviously not considered serious enough by many of his colleagues to authorise an arrest.
Italy's constitution states that all are equal in the eyes of the law though today's events show that this is simply not true. Serving politicians can only be arrested in Italy after their cases have been first examined by a commission and then subjected to a vote. No vote is necessary to authorise the arrest of normal citizens.
Had Mr Azzollini's alleged skulduggery been linked to his work as a parliamentarian and had Italy's constitution not contained the words that all are equal in the eyes of the law, then the prevention of his arrest might have been acceptable but the Italian senator's alleged crimes relating to a nursing home business have little to do with his work as a politician.
After one party whip claimed that a pro arrest vote was likely, another Matteo Renzi PD party whip hinted that his colleagues should vote in accordance with their consciences. Well, their consciences must be somewhat guilty because they went ahead and voted against the arrest.
Many of Italy's parliamentarian's are unhappy with the number of their colleagues under investigation for various crimes. Indeed, investigating magistrates in Italy have more or less been ordered to back off or face the consequences. In other words, the vast majority of Italy's ethically-challenged politicians believe themselves to be untouchable and woe betide anyone who thinks different. The outcome of the vote sent a message to this effect.
On the face of it, the outcome of the vote in a democracy is a disgrace. It sets a very poor example to Italians as a whole and tarnishes Italy's reputation beyond its borders, and that's not to mention the damage to Mr Renzi's credibility at home and abroad.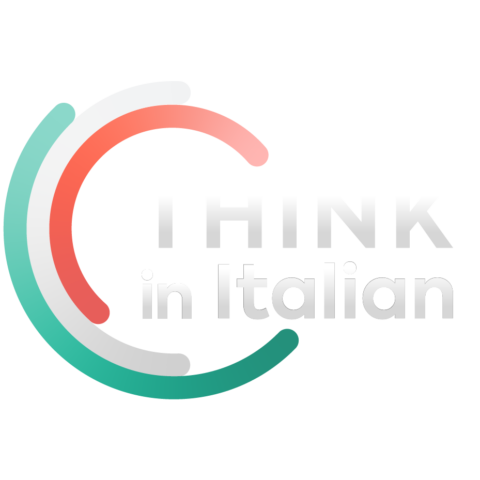 Stop reading, start speaking
Stop translating in your head and start speaking Italian for real with the only audio course that prompt you to speak.
Today's vote goes completely against the promises of Italy's Prime Minister Matteo Renzi to clamp down on corruption and to remove the 'scrap' from Italy's parliament. However, had Mr Azzollini's arrest been allowed, Mr Renzi's government may not have withstood the shock and could have collapsed. Mr Azzollini is a member of the NCD, a tiny right-wing party made up of many former Berlusconi camp politicians, the votes of which help keep Mr Renzi's government afloat – others in the NCD party and in Mr Renzi's own party are likely to be facing arrest warrants.
Seemingly, Mr Renzi is prepared to go to any lengths to keep himself where he is – he may go too far though. After today, whether keeping Renzi in place is good for Italy is open to question.
If Mr Renzi's government had crumbled, the reforms his government is trying to push through Italy's parliament would have been delayed and, in view of the nation's massive national debt and fragile economic situation, it would have left Italy vulnerable to the intervention of the Troika (which, in some respects, may not be such a bad thing).
On theory floating around the Italian internet is that prevention of the arrest of Mr Azzollini should ensure his party offers support for civil union legislation and other reforms.
The vote not to arrest Mr Azzollini has caused much consternation in Italy and support for both Mr Renzi and his PD party is likely to suffer as a result. On the other hand, support for the 5 Star Movement, which was in favour of the arrest, and wants to cut the corruption out of politics in Italy, is likely to grow.
After today, Mr Renzi's days might be numbered although Italy's old guard politicians will go to great lengths to keep Mr Renzi where he is because they need his protection. If the 5 Star Movement ever takes power in Italy, many of Italy politicians are likely to face arrest warrants and the 5 Star Movement is unlikely to block them.
Former Prime Minister Silvio Berlusconi used his majority to prevent the arrest of certain politicians much to the supposed disdain of prime minister Matteo Renzi's PD party. How times have changed even if Italian politics certainly has not.
Mr Renzi could save a little face by requesting Mr Azzollini's resignation – whether he will, remains to be seen. Over to you Mr Renzi or have you reneged on your promise to scrap the rot?