Really, Italy voted 'No' to Prime Minister Matteo Renzi – resignation pending. The final result of yesterday's referendum on proposed constitutional changes was 59.11% of votes being cast to say 'No' to the changes and 40.89% to say 'Yes'. While Italians in Italy voted to reject the reform, 64.7% Italian's abroad voted to accept it. Voter turnout in Italy was 65.47%.
Why did Italians vote to kick Mr Renzi out? Here are a few reasons from someone who's lived in Italy and followed Italian politics closely since 2005.
The Italian referendum vote ended up being political. It shouldn't have been but was. It turned out to be a vote on Mr Renzi's management of Italy and not on a reform that might have steered the troubled nation. This was Mr Renzi's fault, he made the referendum about his leadership. He realised his error far too late.
Soon to be former prime minister Renzi is said to be surprised at how much Italians hated him. Perhaps he should have got out and about more. For some reason, the protests which occurred when he attended public engagements failed to register. Mr Renzi simply failed to understand the mood on the street. This was one of his big mistakes.
According to a Quorum survey for Sky Italia TG24, 81% of 18 to 34 year olds and 67% of 35 to 54 year olds voted No. The vote of those over 55 was more evenly split – 53% voted Yes and the other 47% voted No. Tellingly, perhaps, youth unemployment in Italy was high before Mr Renzi came on the scene and remained so during his tenure. What he did reform-wise did little or nothing to attend to the plight of Italy's young. As for Italy's 35 to 54 year olds, many will be suffering at the hands of Italy's draconian VAT and tax regimes, or will be struggling small business owners, and others will be parents of children with no future prospects. Some will be all three.
Unhappy Italians effectively voted to scrap the man who promised to scrap those who had been holding Italy back for years. Mr Renzi gave the impression he was going to sort out Italy's sclerotic, rather corrupt establishment. Instead, it soon became evident that not only was Mr Renzi part of the establishment, he was actively seeking to prop it up. Some Italians perceived that Mr Renzi was little more than an establishment tool. As a result of his deception, deliberate or not, he's now the one on the scrap heap. Not only was Mr Renzi's scrapping not up to much, his reforms made bad situations worse and lead to accusations of incompetence.
When he first came to power, Matteo Renzi claimed he was going to be the panacea to all Italy's ills. Initially he promised to solve Italy's problems in a mere 100 days. The 100 days became 1,000 and included a claim by Mr Renzi in mid 2014 that Italy was heading for a 'recovery with a bang'. This was based on some early and very faint signs of economic recovery, only the recovery never really took off and the claim left Italy's over enthusiastic premier with egg on his face. Then came some reforms, not all of which produced the miraculous results Mr Renzi hoped they would.
The Jobs Act did not create lots of new jobs. More significantly, it failed to tackle the problem of short term unstable poorly paid employment contracts. Another error.
Then there was the so called 'Good School' reform which was nowhere near as good as Mr Renzi made it out to be. And why didn't Italy create a Bad Bank to sort out it's debt laden banks? Mr Renzi also refused to sideline Maria Elena Boschi, one of his ministers, who also happened to be one of the major proponents of the constitutional reforms. Ms Boschi's links to the failing Banca Etruria bank – her father Pierluigi Boschi was vice president of the bank – should have caused her to be kicked out owing to her conflicts of interest. Ms Boschi was poison ivy but Mr Renzi refused to acknowledge this for whatever reason. There is gossip in Italy that Ms Boschi and Mr Renzi may have had a little more than a mere working relationship. If so, this might explain why Ms Boschi remained where she was.
As well as refusing to deal with the Boschi situation, Mr Renzi's record on Italy's national debt front has been uninspiring to say the least. The nation's debt continued to climb while Mr Renzi governed. If only he'd adopted at least some of those Cottarelli cost cutting reform proposals. Or if he'd supported former Mayor of Rome Ignazio Marino in his attempts to remove the rot from Italy's capital. Mr Renzi also promised meritocracy but that didn't really happen either and his promises of a crack down on corruption have had little effect.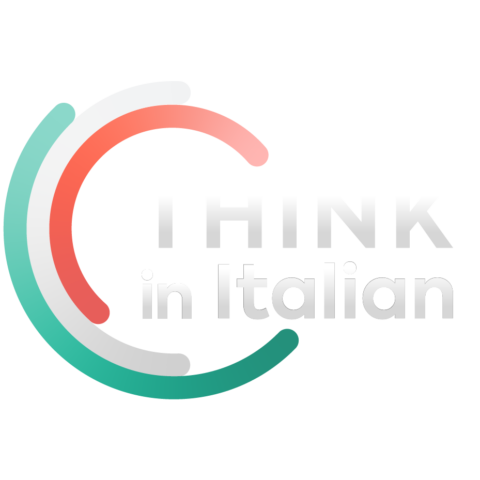 Stop reading, start speaking
Stop translating in your head and start speaking Italian for real with the only audio course that prompt you to speak.
The other aspect of Mr Renzi's reign that caused him trouble were his alliances. There was the mysterious Nazareno pact with Silvio Berlusconi, the terms of which have never been made clear. This pact with someone who was supposedly the greatest enemy of Mr Renzi's left leaning Democratic party was not well received. Left leaning voters were not happy, and nor were right leaning voters. Some of these unhappy left and right wingers headed for the Five Star Movement camp, support for which grew while Mr Renzi was in power. As if a secretive agreement with disgraced former Italian prime minister and convicted tax fraud were not enough, other alliances were to follow.
Mr Renzi involved former Berlusconi crony Angelino Alfano in his government and made him minister of the interior, no less. Then there was the curious alliance between one Denis Verdini, fellow Tuscan and another political personality formerly very close to Silvio Berlusconi. Denis Verdini has been involved in a sea of legal tangles including accusations that he formed part of subversive groups whose aim was to covertly take control of Italy. In other words, Denis Verdini was precisely the type of questionable character that Mr Renzi was supposed to be scrapping. This alliance not only damaged Mr Renzi's credibility as a self-proclaimed scrapper, it also shocked his party's voters.
Mr Renzi not only cuddled up to Mr Verdini, he got into bed with a highly controversial character. This was yet another of his many mistakes. More voters headed towards pastures new and some certainly would not have forgiven him for abandoning the values of his traditionally left of center party.  Mr Renzi, however, hoped that his hybrid left-right alliance would lend him support from Italy's center left and right voters. The outcome of the referendum indicates that Mr Renzi misjudged the situation. Instead of increasing support by combining votes from the left and the right, it reduced it.
As well as his ambiguity on the 'scrapping' front and his tepid track record on the fronts of corruption, meritocracy, and reform, the reforms he proposed to Italy's constitution were rather opaque and widely perceived as being a danger to democracy. Some also regarded them as being a potential gift to the corrupt. Instead of reforming Italy's establishment, it looked as if Mr Renzi was propping it up. Italians appear to have noticed this. Maybe they have learnt something after years under the rule of the sweet talking, economy destroying, Mr Silvio Berlusconi.
Curiously, Mr Berlusconi himself came out in favour of a N0 vote even if he'd have loved to have passed similar constitutional reforms himself. Had the reform passed and had Silvio Berlusconi managed to win back power, the reforms would have allowed him to pass all the laws he wanted to keep his legal woes at bay. But I digress. Back to Mr Renzi.
To cap it all, Mr Renzi tied the outcome of the Italian referendum to his own political future. He promised to go if he lost and that is, curiously, one promise he has kept. In a surprise press conference, he announced his pending resignation a little after midnight on Sunday. That Italians had taken the referendum as an opportunity to oust Mr Renzi became clear very early on as the results came in. Italy's soon to be ex-prime minister massively underestimated his popularity. Not even guru Jim Messina, the man behind President Obama's 2012 re-election campaign, was able to extricate Mr Renzi from the mess he'd got himself into.
After having read the above, you'll probably understand why Matteo Renzi was kicked out by a referendum that shouldn't have been about him but was because he made it so.
What now for Italy? Well, general elections probably cannot be called until Italy's electoral law has been changed. The current and very recent law is geared to a 'Yes' outcome in the referendum. Then there's the issue of Italy's troubled banks. Will the salvage operation be halted? Probably not. The next prime minister of Italy is likely to be Renzi's right-hand man, finance minister Pier Carlo Padoan, and he'll try to keep the banks afloat. Fears over the sustainability of Italy's massive national debt may resurface once again. Italy still need its justice system reforming and its tax system needs to be revised extensively too.
As for Italy leaving the Euro or Europe, that's quite a way off. First of all, Italy needs a law to allow it to hold a referendum on EU or Euro membership.
Kicking Matteo Renzi into touch was risky. After the Italian referendum, Italy's problems remain and may now come to a head. Then again, real change may occur. Italians will be hoping that the change, if it happens, will be genuine and not destructive. Will this happen? We'll see. Expect some chaos for the next few months though.