Plenty is going on in Italy at the moment, as always.
This post is about a few stories in the Italian press, concerning Berlusconi, corruption,  bureaucracy, and paedophiles which have caught my eye, some of which are related to subjects I've mentioned in the past.
Berlusconi's About-Turn
La Reppublica, an Italian newspaper and sister news website, enjoys a little Berlusconi bashing.  Unsurprisingly, the paper is reputed for its tilt towards the left of the political spectrum.
If you remember, there was the recent and traumatic right to life case which dominated the news headlines in Italy, and caught the attention of the world's media too.  Well, Italy's politicans decided to use the case to generate a little political capital, and noises were being made about altering Italy's constitution.  Berlusconi made quite a lot of noise, as did his cohorts.
The wind was somewhat taken from Berlusconi's sails by the death of Eluana Englaro which left the crusading Italian premier with nothing to crusade for.  Hence the about-turn which was made rather publicly via one of Berlusconi's television channels.  Berlusconi stated that the Italian constitution was not a 'morloch', and he did not want to attack it, nor did he wish to provoke a fight with Italy's president Giorgio Napolitano.
Italians in general, who thought Berlusconi was doing exactly the things he said he was not, may well be even more uncertain as to whether or not they can believe their prime minister's oft colourful statements.  Declarations that seem to contain meanings which can change with the direction of the wind.
Here, in Italian, is the recent La Repubblica article on Berlusco denying that he wanted to attack Italy's constitution: Berlusconi: "Attacco alla Costituzione? Non c'è niente di più falso"
Corruption a Go-Go in Italy
DNews, one of Milan's plethora of freebie newspapers, and a few of the traditional newspapers too, carried articles about spiralling corruption levels in Italy.  In 2008 there were 561 convictions in Italian courts for corruption related offences, and fines totaled a whopping 1.7 billion Euros.
The main culprit causing corruption levels to hit pre-tangentopoli levels ('tangentopoli' and 'mani pulite' are two terms used to refer to a big anti-corruption campaign which took place in the early 1990s), is a lack of controls and virtually non-existent transparency, especially with regard to Italy's backhander ridden local government and health sectors.
More to the point, the warning on ever increasing levels of corruption came from one Mr Pasqualucci a top Italian state prosecutor, who also highlighted Italy's low standing on the world stage in terms of anti-corruption measures.
Whether or not the current 'reforms' being proposed to Italy's legal system will actually attempt to stifle this problem is unclear, but with Berlusconi's openly held opinion that Italy's law enforcement bodies merely meddle, concrete measures are unlikely to be taken.  I'd loved to be proved wrong on this assertion.
Bureaucracy Battling Brunetta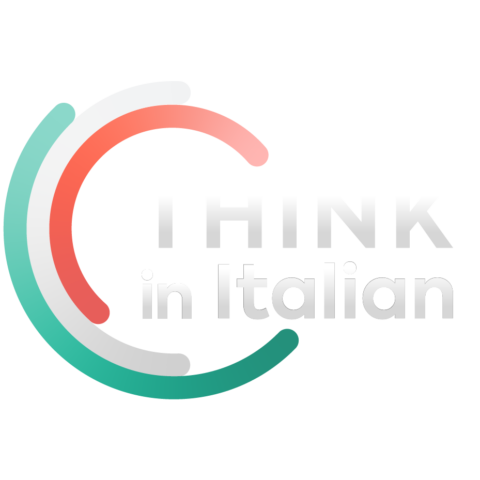 Stop reading, start speaking
Stop translating in your head and start speaking Italian for real with the only audio course that prompt you to speak.
On the subject of Italy's roguish public sector Renato Brunetta, who is Italy's Public Sector and Innovation Minister, has introduced a number of new laws which he hopes will render Italy's public sector more efficient.  Now, the performance of public sector workers will be appraised.  Under this scheme, workers will be rewarded, and shirkers will be punished.  The days of jobs in Italy's public sector being considered the cushiest of cushy numbers appear to be numbered.
Another new Brunetta inspired law will ensure that public sector employees all carry ID cards.  Better late than never. When I worked for the public sector in the UK, I was issued with an ID card.  That was getting on for 20 years ago now, but then we all know that Italy moves forward inexorably slowly.
More about Brunetta's Laws, in Italian, here: Riforma Brunetta pubblica amministrazione: passa legge antifannulloni. Le novità.
Incidentally, and again better late than never, Minster Brunetta has also woken up to the fact that Italy's having two police forces, the Polizia and Carabineri, leads to problems with regard to coordination.
Merging Italy's two police forces, whose responsibilities overlap considerably, would put an end to those funny little moments, of which I have had direct experience when persons unknown spirited away my briefcase, when you ask yourself, 'Which police force should I damn well call?'.
And while the innovative Mr Brunetta is at it, he might like to give some thought to adopting a unique emergency services number, something like the UK 999, which would also save quite a few pennies, and lots of confusion, especially for non-Italians.  Might even cut down on the costs of emergency services call centres too.  There are over 10 emergency services numbers to remember in Italy: Numeri telefonici di emergenza – on Wikipedia in Italian.
Combining Italy's police forces will inevitably lead to howls of protest from Italians fearful of a banana-republic style coup, though.
New Wiretapping Law May Help Paedophiles Go Unpunished in Italy
Last but by no means least, Berlusco bashing news paper, La Reppublica, ran an article based on a hypothetical situation, provided by an Italian magistrate, outlining how difficult it will become to hunt down paedophiles in Italy, if the new wiretapping law is passed.  The new law, which will limit automatic authorisation for wire-tapping to crimes which carry 10 year plus sentences, will make it potentially very difficult for Italy's police forces to track down child molesters.
According to the La Reppublica article, at present obtaining access to mobile phone records and the like of known paedophiles is relatively easy, and children's lives may have been saved as a result.  If the currently proposed law is passed however, instigating a wire-tap in connection with the investigation of the crime of kidnapping a child, which carries an 8 year sentence under Italian law, will become complex and time consuming, and in cases in which time is often of the essence, could have tragic consequences.  Not good.
Here is the original article in Italian from La Repubblica.it, which has caused a stir:  Così le norme sulle intercettazioni aiuteranno i pedofili a beffare la polizia
————————————————–
That's it for the moment, and I haven't even opened today's newspapers yet. There is sure to be lots about current proposals to tighten the rules with regard to rape, cases of which are popping up in the news all too regularly here in Italy at the moment.