Well, I'm sorry, but I've been a little busy with other projects to dedicate time to post writing on Blog from Italy, alas.  I'm going to make up for this a little by writing about what is in the news in Italy at the moment, which is rather a lot, actually.
First up, there is the ever widening rift between Silvio Berlusconi and his former number two, Gianfranco Fini.
Berlusconi, always one for a fight, has continued to use his control of certain sections of Italy's media to try to blacken Fini's good name.  Basically, the mud slinging revolves around a house in Monte Carlo and whether or not Fini owns the house, and whether he used offshore funds to acquire it.  Fini has been stating that documents appearing in Berlusconi friendly press are largely fabricated.  Whether or not anybody in Italy believes this, remains to be seen.  The political war rages on.  Expect more broadsides from both sides, until one or the other is brought down.
Next, there was the Berlusconi politician who responded to allegations from another politician, Angela Napoli, that many of the female members of Berlusconi's party all but slept themselves to the top – sex for political power.  By the way, Angela Napoli forms part the Fini break-away-group which has recently split away from Berlusconi's party.
In a response to Napoli's comments by Giorgio Stracquadani, a member of Berlusconi's party, Stracquadani said he did not think there is anything wrong with ladies using their natural assets to get ahead in politics in Italy.  In other words, casting couch politics is fine in the eyes of some of Italy's politicians, or so it would seem.
The Vatican, that champion of moral standards, has kept rather quiet on the issue, possibly because of another little storm which is brewing in its backyard.
Vatican Banker Facing Money Laundering Allegations
Indeed, talking of the Vatican, the Pope's visit to the UK has been making the news, as always, but there is a little something else which has caught the headlines.
One of the Vatican's bankers is facing accusations of money laundering, which he denies.  The Vatican is standing behind its banker man and asserts that it is confident that nothing untoward has been going on.  Time will tell as investigations unravel.
And on the subject of banking.
Unicredit CEO Resigns
A boardroom battle within Italian banking group, the Europe leaning Unicredit bank, has resulted in the bank's president, CEO, chairman, or whatever, calling it a day.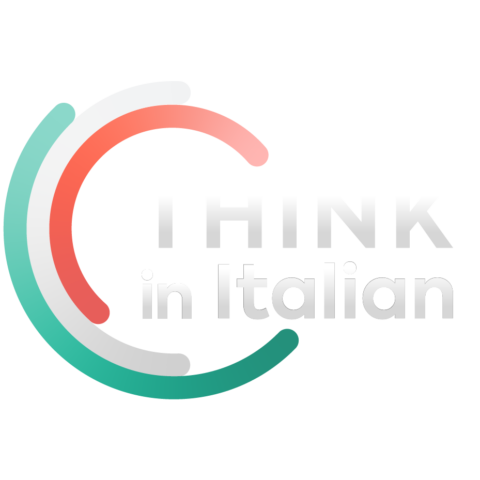 Stop reading, start speaking
Stop translating in your head and start speaking Italian for real with the only audio course that prompt you to speak.
This gentleman, Alessandro Profumo, was unhappy with increasing Libyan control of the Unicredit bank, and, it appears that a group of other bankers who hold shares in the listed Unicredit group were unhappy with Profumo, who had transformed Unicredit from a regional bank in Italy to one of the largest players in the banking sector in Europe.
As a result of Profumo's spending spree, while he was building up Unicredit's presence in Europe, Unicredit's profits fell dramatically.  This did not help, and after much tooing and froing, Profumo left.  Some consider the loss of this transparent boss to be worrying, others are happy things can be kept all lovey dovey in Italy, but, there appears to be a risk that control of the Unicredit group may fall into the hands of the Germans. Expect an ad hoc law from the Berlusconi government to prevent this from happening any day now.
Regardless of what happens to Uncredit, Alessandro Profumo, its former chairman, should have no problem finding another job, if he wants one, that is. Profumo laid potentially excellent foundations for Uncredit's future.
Although Italy tends to like to keep control of things in-house wherever possible, it seems to be happy to allow Libya to lend a helping hand.
Parents Lend a Helping Hand
There was uproar in Italy over a Lega Nord  – Northen League – branded school.
The school had symbols of the Lega Nord all over it.  On the doors, doormats, desks, and even a huge green 'alpine sun' motif painted on the roof of the school.  Talk about indoctrination.  Indeed, there was a lot of talk, and pictures of this political academy featured in all of Italy's newspapers – some thought the Lega Nord were very clever, whereas others thought this branding exercise was outrageous.  For the moment, it looks as if the school will have its Lega Nord branding removed, at heaven knows what cost.
Oh, and Italy's south hating Lega Nord has been accused of having dealings with one of Italy's various southern Italy based mafia groups.  And talking of mafia…
Mafia Collusion Allegations Not Enough
Today in Italy's parliament politicians voted against prosecutors being allowed to use wire-tap records to bolster mafia collusion allegations levelled against a Berlusconi party politician.  The vote was something of a slap in the face for Italy's anti-mafia bodies and police – who risk their lives daily to try and liberate Italy from the hands of organised crime.  You can read what you want into what this says about Italy's politicians  – who often seem to be facing allegations of corruption these days – in fact, another case of dodgy goings on surfaced today with regard to trash management in Abruzzo.
Other Stuff
An apartment block in Palermo collapsed, and the collapse may have been caused by structural failure.  A certain Italian multi-national criminal organisation makes millions out of dealing in sub-standard cement, by all accounts.
OK, end of mini-roundup of what's in the news in Italy.