The Strokes, The Raconteurs, The Hives and Arctic Monkeys are only a few bands that pop into mind when hearing Les Fauves do their stuff.  That's right, Les Fauves is now no longer the name of a short-lived group of impressionist artists from the early 20th century, nor has the Italian band got anything to do with the Aussie band – THE Fauves.
Nope, Les Fauves is now the name of a 21st century Italian punk rock band.  The band seems to spend quite bit of its time playing gigs in venues around London in the UK. The band does all it can to reveal and show off the cool, rhythmic, and aggressive inner-selves of its members with its 21st century version of punk rock.
Sounds promising, but perhaps their 21st century flavour punk rock is not original enough.
Strangely Compelling Les Fauves
Unfortunately, Les Fauves angle on the genre does not add that much to the punk rock scene, and their only creativity points will be for using the French "Les" instead of the English equivalent, "The".  However, although Les Fauves brand of punk rock does not re-invent the punk rock wheel, there is still something strangely compelling about them.
Whether it's the heavy, pounding sub-sound of their bright, eardrum-ripping guitar rock, their use of light psychedelia, the hand played "loops", or simply the fact that they're a bit like the bus. Not the fanciest way to travel, but it'll get you to your destination. And this Italian band's music will certainly take you somewhere…
Lyrics not Lyrical Enough
The lyrics are a whole other deal. Les Fauves lyrics are bit on the flat side and don't give the songs that extra kick only good lyrics can give. Some of the titles of their songs, however, go a long way, being witty and even slightly arrogant.  A title like "How our dildo can change your world" could grab anybody's attention (and probably elicit a few shocked gasps from middle-aged housewives), and so can the song, but the same cannot be said of its lyrics.  And what is a punk song without a cool words?
(Still, this is an Italian band and English is not their first language – this may be part of the reason why the lyrics are not there yet.  Don't think I could write a song in Italian – Alex the Ed)
Three Albums
Les Fauves have released three albums: one EP and two LPs, and you can hear the bands evolution clearly on these albums. As a matter of fact their music has gone through a surprisingly big transformation over the last three years, going from pretty straight ahead punk rock to a blend of psychedelic rock and punk. Each album has been a step in the right direction, but I reckon it will be some time before we can call it a fine blend.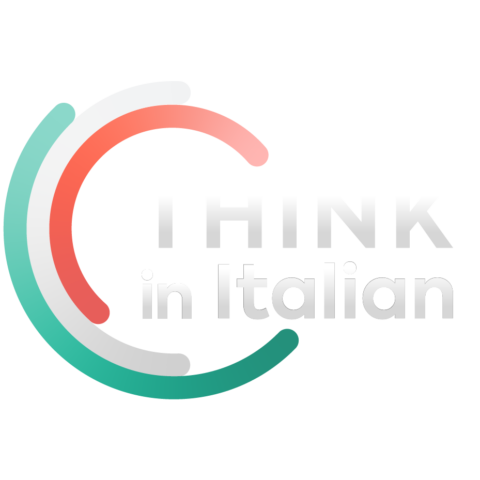 Stop reading, start speaking
Stop translating in your head and start speaking Italian for real with the only audio course that prompt you to speak.
Still, you have to credit Les Fauves with trying. If you don't try, you won't evolve.
Saturation of the Music Scene
As in business, music is all about supply and demand, and over the past few years the supply has, thanks to the WWW, YouTube and the like, been enormous. As a consequence of supply seriously exceeding demand, people's interest has tailed off faster than the reserves in Iceland's banks.  Sadly, the over-supply aspect seems to have fallen off the radar for some, and music keeps on being churned out.  As a result, plenty of people are finding it so hard to unearth the good stuff, they're giving up trying.
At the end of the day though, the 'right' music is really only a matter of tastes and opinions.  And while anything can be recycled, recycling should be about making something new out of old things, not about regurgitating the same old same old.  This is exactly why Les Fauves need to keep getting better – they have to stand out big time, before they hit the big time.
Original or not?
Have a listen to Les Fauves vibrating melodies, and decide for yourself:
Les Fauves – "How our dildo can change your world"
[youtube]http://www.youtube.com/watch?v=58R0sfP2n6E[/youtube]
Here is the band's official website: Les Fauves
About Guðjón Ingi Sigurðarson
Interested in indie music and photography, Guðjón Ingi Sigurðarson is from Reykjavík, Iceland, where he grew up and lived until he was 17. At the age of 17 he went to Tunisia as an exchange student where he learned French and a bit of Arabic. Back in Iceland a year later, Guðjón took an information and communications course at the Technical College of Iceland which he completed in May 2009. As he feels that he's just too much of a world citizen too stay in Iceland, after finishing college, he decided to leave Iceland.
Now, he is near Milan, writing for BlogfromItaly.com, and he's still looking for a real job. He speaks Icelandic, English, as well as some French and gradually improving Italian.
If you would like to connect with Guðjón Ingi Sigurðarson, he's on Facebook: Guðjón Ingi Sigurðarson's Facebook profile.