Any visitor to Venice can see how Venetian design has taken its inspiration from city itself; from the shapes created by the omnipresent canals, to all the bridges, light, and the colours of Venice.  Venice really is a unique city.
It was during the Renaissance period that the Italian cities of Venice and Florence became renowned for their art.  Venice in particular built a reputation for producing items which were inspired by classical Greek and Roman culture. The success of renaissance artists such as Leonardo da Vinci, Raphael, and Michelangelo encouraged others to pursue artistic hobbies. With its very own unique combination of light, shadow, and beauty, the city became a magnet for artists and craftsman from all over Italy. Venice became known for its love of opulence, with feasts of style and colour being everywhere.  One such feast of style and colour was, and still very much is, the Venice Carnival.
Actually, Venice's carnival has been going for an incredibly long time.  Try and guess just how long before reading on, and discovering how a carnival mask can become an intriguing design feature.
The 1000 Year Venice Carnival
The Venice Carnival dates back over 900 years, with the word 'carnival' first being using in 1094.  Today the event is an annual reference point for creativity in the world famous canal city.  An event with music, games, magic shows, and street performers, all dressed in colourful, and often highly elaborate, costumes and, of course, there are the mysterious masks.
Masks offer their wearers an opportunity to act differently, maybe even outrageously, but remain anonymous to others.  The masks represent an expression of freedom, for everyone was deemed equal when wearing their masks. Not revealing one's identity was particularly useful when attending the more risqué parties which have been assigned to history and myth. Today the masks continue to play big part in the Venice Carnival and they come in a multitude of shapes, sizes, and colours.  The best ones are made from paper mache and decorated in coloured jewels, feathers, and rhinestones.
Mask Meets Design
Visitors to the city will have noticed the plethora of shops offering masks as a must-buy Venice souvenir.  However, as well as being a souvenir item, which is also a must-have accessory for anyone actually wanting to cavort around the streets of Venice during carnival season, these masks have also taken on another role – as the focal point for interiors.
The sheer variety of masks, colours, and how they are decorated, present designers, or even those looking to give their houses a make-over, with many opportunities for incorporating a mask into a wide range of colour schemes and tastes. One company, 1001VenetianMasks, which is based in the USA, has started importing and selling genuine 'Made in Venice' masks. As you will see if you pop over to 1001VenetianMasks website, there is a huge range of Venetian masks on offer.  There are many varieties of mask too the making of which employs traditional techniques and styling.
Masks that come in deep rich colours would suit more sombre or formal room designs, whereas someone looking for something less subtle will find lots of masks in vibrant primary colours.  Just the thing to add a splash of colour to a what otherwise may be regarded as being a rather plain style.  For a more romantic feel, it is perhaps better to select for a masks in softer colours.
Masks as a Focal and Talking Point
Used judiciously, unless, you find these masks so irresistible that you feel the need to cover walls with them, a Venetian mask or two, could add a little something to the look of a room, an office, or a restaurant, or even a whole hotel. With clever placing, the originality of these Venetian masks could well lead to them becoming both focal and talking points. Now, these masks will not go anywhere and everywhere, but in the right place, they could used to add that little je ne sais quoi to certain rooms.
Then There are Venetian Mirrors
Whilst Venetian masks can make a great focal point, if you are planning on adding a Venetian touch, don't forget to include other elements of Venetian styling, such as blinds, mirrors and furniture. Venetian mirrors are often incredibly detailed items, and they are produced by craftsmen using techniques which they have kept secret for centuries. Gold leaf is used extensively in mirrors with more decorative designs. Lead is used to achieve a pure white look to the mirrors' glass. Workmanship is to a high standard, so these often hand made items, deserve a special place in any room.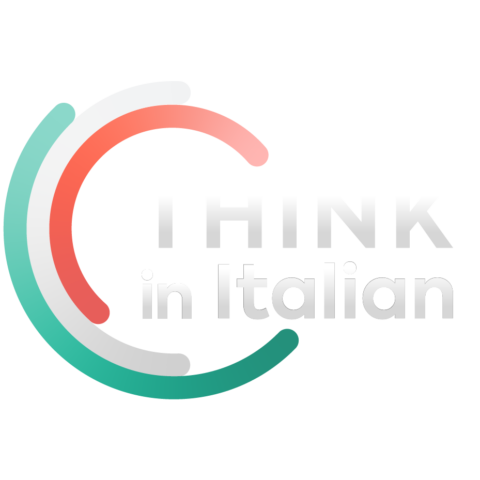 Stop reading, start speaking
Stop translating in your head and start speaking Italian for real with the only audio course that prompt you to speak.
The people behind the 1001VenetianMasks site also sell Venetian Mirrors through their Venetian Mirrors Boutique site.
Plasterwork, Venetian Style
Another aspect of true Venetian styling is the use of decorative plasterwork.  Such plasterwork is much more than merely spreading plaster over brick or stonework, and Venetian-style plaster features can be finished to give them an interesting polished marble effect, which adds warmth to any room. There are many made-to-order colour schemes, from earthy tones, to more contemporary colours that will continue to look good for many years. Of course, once you have the walls finished to perfection, that Venetian look will need to be complemented by Venetian furniture.
Flamboyant Venetian Furnishings
Venetian furnishings from the 18th and 19th centuries were flamboyant items, rich in detail and grandeur. Such pieces were crafted from high quality woods which were decorated with gold leaf, intricate inlays and burnished finishes. Even today, if one cannot run to the knee-quivering cost of a Venetian original, there are plenty of companies offering reproduction Venetian furniture. However, if one can afford it, then nothing can compare to the quality of the genuine article.  Like this Venetian Rococo hand painted commode, for example.
The two dominant styles of Venetian décor often cross over and can compliment each other: traditional sits well with contemporary Venetian design.
The most important thing to remember though, is the sheer opulence of Venetian furnishings.  Using such items requires great attention to detail, using them carefully as  focual points to within a room. But don't go overboard with the opulence, as this will simply overwhelm a room. Leave plenty of space and use as much natural light as possible.
Your Venetian look can be opulent and flamboyant, or subtle and sophisticated, with one or two carefully positioned Venetian carnival masks adding that all important, finishing touch.
If you have ever used Venetian masks as a decorative feature, then  send us some photographs to show just how you used them.
About Paolo Feroleto
Having a genuine passion for Italian design and design in general, Paolo Feroleto is a designer of Italian origins with over 13 years industry experience obtained from working in mixed discipline studios in the UK and abroad.
Paolo has worked with a range of clients – from small independent retailers, to large blue chip companies, both in the UK and Europe. His projects have included building corporate identity, designing literature, creating stands for exhibitions, as well as devising graphics for retail outlets and websites. Here are some examples from the interiors section of his portfolio: Four Design – Interiors
Paolo also teaches Graphic Design on a part-time basis and has developed creative workshops for use in education and professional environments.
Currently based in the UK, Paolo like to spend his time travelling as much as possible. You can reach Paolo though his company, Four Design.