In this edition of my regular look at the world of Italian Design, I want show off the work of a few less well known Italian designers who are managing to make their mark within various design circles.
The Salone de Mobile which took place in Milan over a few days in April gave a variety of established and new designers an opportunity to showcase their work to the thousands of visitors who flocked to Milan's annual design fest.
With so many interesting designers to choose from, it has been difficult for me to choose just a few, yet I will write a series of articles to help showcase the work of as many upcoming designers as possible.
Mario Ferrarini
To start the designer ball rolling, here is, Mario Ferrarini. Having studied Industrial design at Milan Polytechnic, Mario has been making a name for himself and has received recognition after entering various international design contests such as Cristalplant and Lighting Ideas.  Since these events Mario has worked on many interior and exhibition design projects with the likes of Antonio Lupi, Emmemobili and Nube Italia.
What strikes me about Mario's designs, is the maturity of his attention to detail and the cleanliness of the lines whether its a bathroom basin…
…or fireplace feature.
Mario carries out in-depth research into materials and his designs are used by companies such as Corian. It is interesting to compare Mario's approach to that of established designer Antonio Citterio whose work also features clean lines and exceptional attention to detail.
See more Mario's work at: www.Marioferrarini.com
Studio Klass
In stark contrast to Ferrarini's design style are the quirky Studio Klass duo.
Marco Maturo and Alessio Roscini set up in business together after working for designers Maurizio Duranti and Bertero-Panto-Marzoli. Concentrating solely on product design, the duo's work has been exhibited at the Fuori Salone, a series of Salone de Mobile offshoot events, and also Milan's Trienalle design museum, Milan as well as in the UK at Tent London.
The playfulness of their product designs is, I think, a wonderful example of how creative freedom and expression can be combined and used to create products people want to buy. Studio Klass' clothes stand, whilst basic in design, encourages user interaction.
Although I'm not certain how practical the stand is, clothes placed in it will remain creased!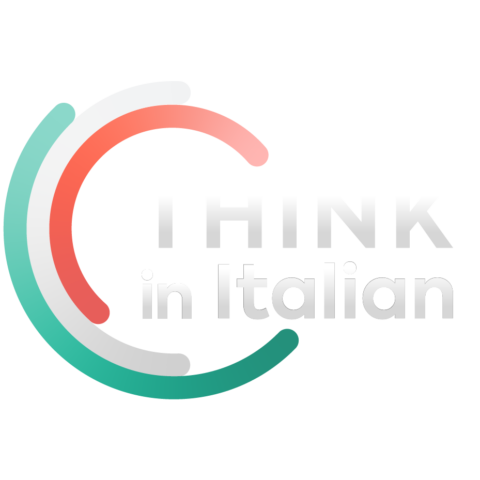 Stop reading, start speaking
Stop translating in your head and start speaking Italian for real with the only audio course that prompt you to speak.
I particularly like the diversity of their products and the experimental element that allows them to explore new directions and not take themselves too seriously.  From folded sunglasses to interactive installations, I feel that there is plenty of wit in their designs.
You can view more of Studioklass' work here: www.studioklass.com
Gum Design
Next up is Gum Design.  The studio offers a variety of services, from Graphic design through to Architecture.  Set up by Laura Fiaschi and Gabriele Pardi, they have clients like FIAT, Swarovski and Lavazza.  Whilst they gained recognition by entering design competitions such as "Swiss in Cheese", they have also designed exhibitions for the events run by the Triennale of Milan and London Design Festival.  As well as all this, they somehow find the time to run workshops and design classes at universities and privately.
Their approach to the brief for an anti-noise campaign in collaboration with the University of Trento, shows their versatility and design skills.  Using illustrations and installations they take the viewer on a journey through tree lined streets that in turn 'takes us back to nature'.
Keeping with the theme of Graphic design, other projects worthy of a mention are the Art Detox campaign the studio undertook for Vittore Baroni,
and the Napapijri project, a travel campaign which shows how travelling intensifies emotions.
Other examples of Gum Design's work can be found here: www.gumdesign.it
About Paolo Feroleto
Designer of the ItalyChronicles.com logo, Paolo Feroleto is a design hound who sniffs out all things design and writes about the best of what he tracks down here on ItalyChronicles.com.
A designer of Italian origins, Paolo has over 13 years industry experience obtained from working in mixed discipline design studios in the UK and abroad.
Paolo has worked with a range of clients – from small independent retailers, to large blue chip companies. His projects have included building corporate identity, designing literature, creating stands for exhibitions, as well as devising graphics for retail outlets and websites. Here are some examples from his portfolio: Four Design – Interiors
Paolo also teaches Graphic Design and develops creative workshops for use in education and professional environments.
Currently based in the UK, Paolo like to spend his time travelling as much as possible. You can contact Paolo though his company, Four Design.