Following on from my previous article discussing the Memphis movement, I was thrilled that it generated a lot of interest and got a great response.
I was also contacted by an avid collector of Memphis design, based in, appropriately enough, Memphis, Tennessee in America: Dennis Zanone, who was kind enough to agree to do a cross-Atlantic interview regarding his collection which I wish to share with you today.
If you've been reading my articles on BlogfromItaly.com, you'll know that I am a designer who is fascinated by design, and in particular the evolution of Italian design. The Memphis movement has always intrigued me, and being able to interview a Memphis collector was an opportunity I could not miss.
Here's my interview with Dennis Zanone, the proud owner of a huge number of Memphis design articles.
Paolo Feroleto: What is it about the Memphis movement that inspired you to start collecting, in comparison to other, more commercially successful periods of Italian design?
Dennis Zanone: I am from an old Italian-American family that moved to Memphis, TN in the mid 1800s. I fell in love with Memphis design in the mid 80s when I saw the Brooks Museum exhibition of the design in 1984. I found it interesting that it was named after my home town and the colours and shapes were so interesting and still are.

I knew then that I wanted a few pieces and have put together a home full of the design. The first piece of Memphis-Milano that made an impression on me was the De Lucchi "First" chair and the Brooks Museum still has one in their design collection. I have iconic Memphis pieces such as the Tawaraya ring and Airport bookcase as well as the Carlton and Casablanca. I prefer the earlier Memphis pieces because they have a more iconic 80s look, the later pieces, especially from '87 don't seem to have this look or feel but I do love the Sottsass Max.
Paolo:  How many Memphis pieces do you have in your collection?
Dennis: I have over 100 different pieces of Memphis and Post Modern Memphis influenced design.
Paolo:  What specifically do you find interesting about these objects?
Dennis:  The colour and shapes and the old "Form Follows Function"  of the design as a reaction to banal modern design of the time. Also the fact that Sottsass didn't take the movement too seriously. He wanted to have fun with the design and make a statement about what he and the group saw as non-conformist anti-design.
Paolo:  If you were to choose one piece as a favourite, which would it be?
Dennis:  I would have to say the Ginza robot is my favourite piece and appeals to everyone, even non-Memphis-Milano fans. The Tawaraya ring is my most useful piece since I sleep in it every night.
Paolo: Are there any pieces you wish you had as part of your collection that are still out there?
Dennis:  Yes, there are two important pieces that I don't have that are a "must have", the Sottsass "Murmansk" fruit bowl and the "D'antibes" cabinet by De Lucchi. I have rare early pieces but for some reason don't have these but I will add them in the near future for exhibition. I never collected the glass designed by Memphis because it is very expensive and   fragile and I'd rather have the furniture and lamps for same investment.
Paolo: Do you collect any other products?
Dennis:  I only collect Memphis and Memphis influenced or associated Post Modern design such as the Sowden/du Pasquier "Objects for the Electronic Age" pieces designed for Arc'74 and I have other Sottsass pieces from the era such as Calimacco lamp which he designed for Artemide. I also have a Sottsass Post Modern crystal vase, "Cubico", which is rare and was very expensive twenty years ago.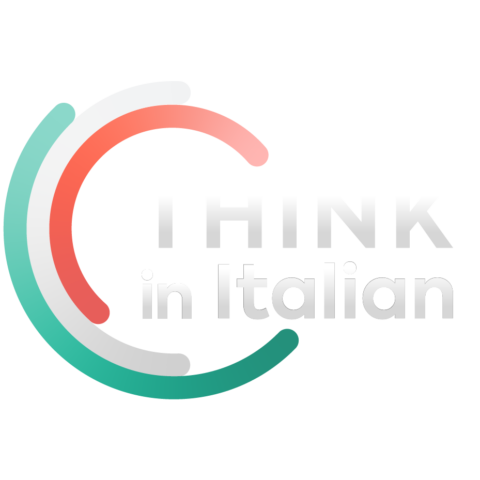 Stop reading, start speaking
Stop translating in your head and start speaking Italian for real with the only audio course that prompt you to speak.
Paolo: Could you tell me more about your forthcoming exhibition?
Dennis:  I am working with a museum here in Memphis, TN called The Dixon to hold a Memphis-Milano exhibition in early 2013. We will have a catalogue and have had interest for it to tour to other museums after it appears here.   I think that a touring exhibition will raise the knowledge and interest in Memphis design. It will show here in Memphis, TN first then press kits, catalogue and exhibition info will be sent to other museums and hopefully will tour to design museums. Decorative arts are expensive to tour because you shipping an entire house full of furniture that needs to be crated and wrapped.
If you'd like to know some more about the Memphis Design Movement, such as why this Italian design movement came to be named after Memphis, then don't miss Paolo's first article:
Dennis has put together an extensive gallery of imagery showing his collection in greater detail:
If you are interested in contacting Dennis regarding his collection or even interested in sponsoring a touring exhibition, please either leave a comment or use BlogfromItaly.com's contact page. You can also visit this Memphis Design Facebook Page.
About Paolo Feroleto
The designer of the slick looking ItalyChronicles.com logo, Paolo Feroleto has a genuine passion for Italian design and all things design in general. Paolo is a designer of Italian origins with over 13 years industry experience obtained from working in mixed discipline design studios in the UK and abroad.
Paolo has worked with a range of clients – from small independent retailers, to large blue chip companies, both in the UK and Europe. His projects have included building corporate identity, designing literature, creating stands for exhibitions, as well as devising graphics for retail outlets and websites. Here are some examples from the interiors section of his portfolio: Four Design – Interiors
Paolo also teaches Graphic Design on a part-time basis and has developed creative workshops for use in education and professional environments.
Currently based in the UK, Paolo like to spend his time travelling as much as possible. You can reach Paolo though his company, Four Design.