For this edition of my regular trips into the world of Italian design, I interviewed Laura Fiaschi, a partner of design firm GumDesign which is based in Viareggio, Italy.
Paolo: Laura, can you tell me a little about your studio?
Laura: GumDesign was founded in 1999 by myself, Laura Fiaschi and by Gabriele Pardi.
We have a flexible structure that adapts to different project needs through the use of freelance designers / makers.  Our projects range from architecture, business and exhibition spaces, design and graphics, to art direction for events, exhibitions and installations.
Paolo: What are your thoughts on contemporary (Italian) design in Italy?  Do you feel Italian design continues to link to the past for inspiration or looks outside for inspiration?
Laura: In all areas of creativity you can find excellent things and banal things which seem to dominate thinking in general when it is linked to the function, to the use of things; while we believe that there are other "features".  Let's talk about emotions and feelings that can involve men and women in their everyday relationships.  We think that the products can contain and reveal emotions, lead by their users by their hands towards new experiences, and create a significant relationship.  The history and tradition of Italian culture is, of necessity, like a genetic code which one must know to proceed with a new reinterpretation of history.
Paolo: Tell me about working from Viareggio, do you feel you are missing out on projects because you are not based in what is perceived as the 'design center, Milano?
Laura: Absolutely not, thanks to the Internet and communication systems.  There are more positive aspects, for a quieter life and reflection, we can get around the city without stress, relationships are less formal and more friendly.  We travel frequently for work, the distances are not a problem and traveling is always "an emotional experience."
Paolo: Your studio works across many disciplines of design, which area do you prefer to work in?
Laura: We have no preference, in fact we love to work in many different areas; there are many areas we find stimulating and engaging.  A mixture of projects is one way to grow, a way to gain experience relevant to our lives.
Paolo: What inspiration informs you work? Is it mainly Italian based or do you look further afield too?
Laura: We are inspired by all forms of creativity; not only from the "design" but by any aspect that highlights an interesting creative process and of course there are no territorial limits.
Paolo: What projects are you currently working on?
Laura: We have just concluded a store in Viareggio and a stand for Maison & Objet in Paris.  We are completing designs for exhibition stands for Vinitaly in Verona and Vinexpo in Bordeaux as well as projects for private housing and space craft.  Current graphic design projects include several proposals for the next Salone del Mobile in Milan and Verona Marmomacc.
Paolo: What project/s are you most proud of?
Laura: We cannot have a "favorite son" and each project idea, be it a building or a crystal goblet, requires passion and commitment.  We are fortunate to have found such a challenging job.
Paolo: What advice would you give to aspiring designers?
Laura: Study and "sweat", but above all believe in their own thoughts (once formed).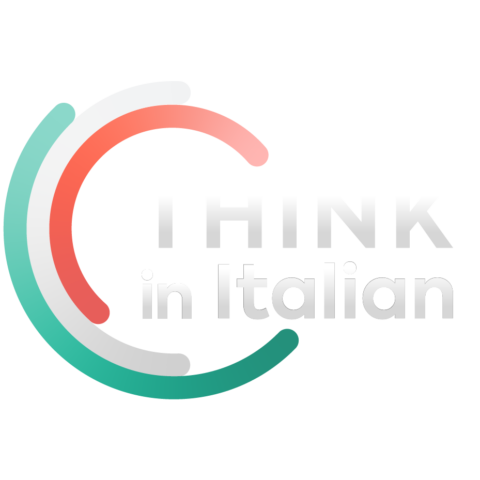 Stop reading, start speaking
Stop translating in your head and start speaking Italian for real with the only audio course that prompt you to speak.
Paolo: What attributes does a good designer need, in your opinion?
Laura: The ability to build their own story, which is capable of being understood by all.
Paolo: Which contemporary designers do you admire?
Laura: Too many friends… we do not want to forget anyone.  We can tell you that we are happy to meet many interesting people and relationships are often intense and exciting, even if they are many kilometers away.
Paolo: What areas of Italian design are you most optimistic about?
Laura: We are optimistic and smile because of life; design plays a big part in our lives.
Paolo: What do you hope to achieve for your company within the coming year?
Laura: Design is our daily life, happiness is our most important goal.
Paolo: What three things do you always carry with you?
Laura: iPhone, iPad, and passion.
Paolo: Thanks for your time, Laura and for your perspective on the world of design in Italy.
To view more design projects by GumDesign, visit: www.gumdesign.it
——-
About Paolo Feroleto
Designer of the ItalyChronicles.com logo, Paolo Feroleto is a design hound who sniffs out all things design and writes about the best of what he tracks down here on ItalyChronicles.com.
A designer of Italian origins, Paolo has over 13 years industry experience obtained from working in mixed discipline design studios in the UK and abroad.
Paolo has worked with a range of clients – from small independent retailers, to large blue chip companies. His projects have included building corporate identity, designing literature, creating stands for exhibitions, as well as devising graphics for retail outlets and websites. Examples from Paolo's portfolio can be found on his website, here: Four Design, where Paolo can also be contacted.
Paolo also teaches Graphic Design and develops creative discovery workshops for educational and professional environments.
Currently based in the UK, Paolo likes to spend his time travelling as much as possible.