In this, the second part of my voyage towards and into the world of Italian design, I'm going to tell you a little about the books on Italian design which piqued my design curiosity.  The more I read and observed, the more I found myself being inspired by Italian design.
If you'd like to read Part One before this, then just go here: Italian Design: Inspiration from past to present: Part One
While I was at college I was lucky enough to have received some encouragement from enthusiastic tutors who were happy to offer me advice and to point me in the direction of many a good book on the subject of design.
Not that I thought of myself as being a bookworm at the time, but, thinking about it now, I did end up spending many a day in the library of my first art college.  The library in question had an appetising selection of books on design as well as other interesting design-flavoured resources.  This design student happily tucked in to all that was on offer.  Indeed, such was my enthusiasm for the subject that I even went so far as buying a few books on the subject of design.  One of the first of my design book investments was, as you may have guessed, on the subject of Italian design.
The book I bought was "Italy: The New Domestic Landscape" which was about the 1972 exhibition at the New York Museum of Modern Art (MOMA).  The 1972 MOMA exhibition revolved around Italian design, and contained a focus on the radical "Anti-Design" movement.
Anti-Design practitioners felt that design should become part of humanity, not the other way round.  There was another, alternative school of design-thought: the Modernists – who believed design should reform lifestyles in order to make people healthier, and more productive.
On the other hand, the Anti-Design movement had a more modest, decidedly self-effacing concept of the role of design. The Anti-Designers wanted to make objects that would fit in with modern lifestyles and be useful, but at the same time unobtrusive. Works such as the 'Reversible Vase' by Enzo Mari, 'Cupboards' by Ettore Sottsass and 'Joe Sofa' by Paolo Lomazzi are examples of the anti-design concept of design.
As part of my own studies, I decided to dedicate as much of my time insofar as my course syllabus would permit towards the history of Italian design.  I identified and considered defining moments and how their effects on contemporary design.
Whilst I read about Italy being a design powerhouse in manufacturing terms and in terms producing exciting designs from new materials and through through the application of pioneering techniques, I was also interested in opinions of writers exploring the creative process. On such writer who I admire greatly is Bruno Munari.  Munari started his career as an artist and graphic designer and has won many awards for his art direction projects. Of his written works, the book, Arte come Mestiere: Design As Art
sets out his ideas on visual, graphic and industrial design and the role it plays in the objects we use everyday. It is an entertaining read, and not just for designers.
Looking back I can say that my foundation course period of was one of real creativity. With different projects every month, it was a period which was quite intense at times but pushed me to do something constructive and worthwhile for my portfolio.
I was a consistent reader of design magazines such as Creative Review and Design Week yet also bought the occasional copy of Domus and Abitare which were quite rare and expensive, yet great for inspiring projects and developing my interest in all things design.  It was an experimental time for me. I was able and encouraged to explore all aspects of design before deciding which discipline to pursue at university. My tutors were patient and encouraging in pushing me towards further study although I wasn't too keen on a seven year architecture course. I had so many different ideas of what I wanted to do, I was too into many aspects of design and this possibly delayed any decision of what to do next.
Coupled with a summer of travel, mostly through Italy, it was an exciting time.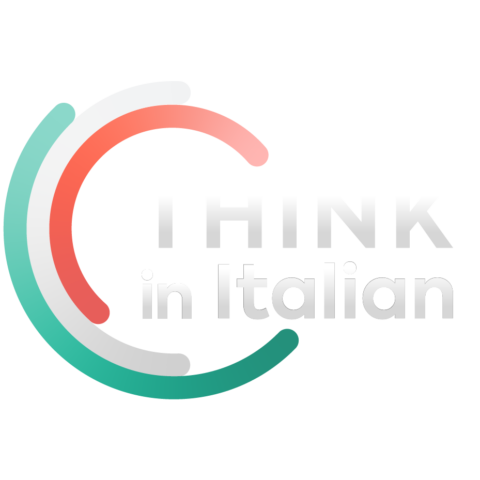 Stop reading, start speaking
Stop translating in your head and start speaking Italian for real with the only audio course that prompt you to speak.
Travelling around I was exposed to Italy's roadside advertising which wasn't exactly tasteful. It was a real novelty to see coming from the UK, yet it was also quite humorous to see the badly designed billboards with their over use of pretty women advertising everything from razors to oven gloves. Something clicked that perhaps graphic design wasn't the strong point of Italian design.
Although this style of advertising is still widely used in Italy, I know from experience that there is some really good work done by Italian graphic designers, more of which I will discuss in my next article.
I finally made the decision to take a Furniture and Product design course, and with it to study aspects of interior design. The course was interesting and productive for the most part. I felt there could have been improvements, like most design courses and it even offered a year's placement opportunity. I wasn't that impressed by the placements on offer so along with a few of my peers I explored the option of going abroad for our placements. This proved to be difficult and totally against the university's wishes as we had to fund the placement ourselves, unless we managed to find paid employment. This just made us even more determined so we looked at where best to try, Europe or further afield?
If anything it gave us an excuse to plan further travel, and we decided on Paris and Milan to look for placements. After much writing and telephone calling we struggled to make any progress in either city, yet we kept trying. There was only one thing for it and that was to just go out there and try and meet the right people.
A couple of us booked to go to Milan during the time of the Salone del Mobile exhibition, perfect timing: it was chaos, but we had a fantastic time and it really opened our eyes to contemporary design and the fact that Italy was still producing innovative design and of great quality too.
We made appointments to meet studios to try and gain placements yet it was such a busy time, we mostly made connections by being out and about and getting introductions in exhibition halls, bars or restaurants. Quite a nice way to do business! This eventually led us to obtain our required placements; mine was in the studio of Michele De Lucchi which was truly inspiring. De Lucchi was not just an architect, but a real design visionary. I have written about De Lucchi before : Italian Design Icons Series – Michele De Lucchi
Whilst in De Lucchi's studio I worked on many live projects, gaining a useful appreciation of a real studio environment and actually got paid for it too. I met some amazing people during that time and was exposed to an international design ethos that inspired me to learn more about other designers and the international design scene.
I shall never forget my first experience of the Salone, and it is one which has yet to be bettered. I have been back many times since and whilst this design exhibition still promotes all that is best in contemporary design, that trip will stay with me forever.
About Paolo Feroleto
Having a genuine passion for Italian design and design in general, Paolo Feroleto is a designer of Italian origins with over 13 years industry experience obtained from working in mixed discipline studios in the UK and abroad.
Paolo has worked with a range of clients – from small independent retailers, to large blue chip companies, both in the UK and Europe. His projects have included building corporate identity, designing literature, creating stands for exhibitions, as well as devising graphics for retail outlets and websites. Here are some examples from the interiors section of his portfolio: Four Design – Interiors
Paolo also teaches Graphic Design on a part-time basis and has developed creative workshops for use in education and professional environments.
Currently based in the UK, Paolo like to spend his time travelling as much as possible. You can reach Paolo though his company, Four Design.