From an early age I was exposed to many aspects of Italian design. This is the story of how I grew to love design, and how Italy played a large part in stimulating my interest in design.  Italy and Italian design were one of the driving forces behind my decision to pursue a career in design.
My voyage into the world of Italian design began with visits to Italy when I was young – my mum and dad are Italian, so as a family we would visit our Italian relatives often, and enjoy some wonderful holidays together.  As I remember, there were only a few summers when it was hotter in the UK than in Italy during my childhood; it was always a great feeling to leave the rain of the UK and head to Italy knowing we would see some summer sun.
These frequent trips enabled me to start my initial 'Italian design' collection of 'bits from Italy', be it the coins of the now extinct Lira with their sparkling contrasted colours, glass paper weights with intricate designs or number plates that had 'fallen off' cars. One thing that does stick in my mind is the shape of the Vecchia Romagna bottle which was always something my folks bought back from Italy for friends. It was and still is, quite unique amongst other brands, from both a taste and an Italian design point of view, and this Italian drink is hard to get hold of in the UK, and even if you can find it, you'll pay an arm and a leg for a bottle. I used to collect glass Coke bottles printed in Italian too; they always seemed a little taller than their UK equivalents.  Italian design appeared to influence even the Coca Coca bottle – which is in itself a design icon.
When in Italy hunting down stuff for my collection, it was a real novelty being able to hitch a ride on a cousin's Vespa whilst blazing a trail down a dirt track in the country or through the centre of Rome, although without helmets it added an extra edge.  Italian design is something which is visually appealing, but also very much part of the Italian experience.
Italian Car Design
Aside from the beauty of the Vespas, I greatly admired those classics of Italian design the Lancia Delta Integrale which my cousin's neighbour had. A bright red beast which looked out of place amongst the older Fiat 500s and beaten up Alfas around the town.
I remember back in the UK that Italian-made cars such as Fiat, Lancia and Alfas had a bad reputation for withstanding the UK weather; mostly 'rust bucket's' as my friend's would call them. Still, I think they have resolved that issue in the latest models. Obviously I could not mention Italian cars without mentioning those icons of Italian design the Ferrari and Lamborghini brands. Their shapes were amazing and worthy of further study and adulation. I remember watching Magnum P.I. on UK TV (even funnier on Italian TV) with his red Ferrari 308 GTS, my favourite Ferrari for ages. A real design classic. To me, Italian design seemed to be everywhere.
Italian Poster Design
Collecting posters was a hobby of mine. I had Martini and Cinzano drinks posters; their old style campaigns and stunning illustrations were rare in the UK and I would ask my cousins to convince the barman at the local bar I needed them for a school project.
Persuading the bar to let me have their football themed posters was hard work, and this frustrated me as I could never find them anywhere else. The football posters at the time were never as stylized as today's versions, yet there was something about them I found intriguing. Of course football played a big part in my early life, and visits to Italy were often a great excuse to buy more replica shirts which were very hard to find in the UK. I snapped up all sorts of memorabilia: key rings, scarves, pens and even the pennant flags that weren't available back in the UK. These things were easy to collect and sometimes to sell on to friends at school. The Panini sticker albums were great to have, I felt they were a bit of a scam when I ended up with hundreds of obscure footballers as 'swapsies' and only needed 40 more stickers to complete the book. Stickers which, of course, just happened to be of the most popular players and team badges, as such they were nearly impossible to get hold of.
It was only years later that I found I could actually buy the ones I needed to complete the sticker album. In fact, I did buy a completed World Cup Espana 1982 Panini album off Ebay last year, and that was a joyous moment!
Italian design is everywhere in Italy. OK, I know this sounds obvious seeing as you would expect to see lots of examples of Italian design, but the thing which I noticed was that Italian design played a part in the creation of everything from football cards to cars.  It's almost as if Italians have design in their blood.
World Cup Fever
It was definitely the World Cup that got me more interested in football and the Azzurri blue shirt. Marco Tardelli's celebration is easy to recall, our family was at a friend's wedding that day and most of us were crowded around a huge TV watching the game. I think the shirt design is still a top seller within retro-football memorabilia circles. One of my first purchases was a Juventus top. The classic black and white stripes, around the time Michel Platini joined Juve after the 1982 World Cup.  Yes, even football shirts are striking examples of Italian design.
Some of the retro style football shirts are so well designed compared to today's offerings which suffer from too many sponsor logos and over ambitious designs. I definitely prefer the older designs of the Italy and Juventus football shirts; not just for nostalgic reasons, it's the simplicity and strength of the designs which I love.
Italian Books
Many of the books I collected as a youngster were given to me as presents. A sizeable number came from a relative who was a university professor of languages.  Although I probably did not realise it at the time, these books helped fuel my interest in Italian design.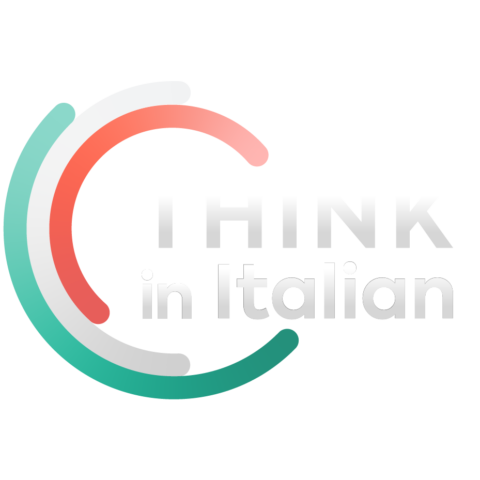 Stop reading, start speaking
Stop translating in your head and start speaking Italian for real with the only audio course that prompt you to speak.
By my teens I had books on all sorts of Italian-themed subjects. Everything from the Art of The Uffizi Gallery in Florence to Italian car design.  When visiting my relative in Italy he would always ask me to draw something, even doodles etc, and his reward for my artistic efforts was a book. At the time, books were not always my idea of a good gift, yet as time moved on I came to appreciate his presents more and more. Some amazing books were given to me; a few of them have become quite valuable now, such as books which cover the work of Botticelli, Giotto and Da Vinci, amongst many others.  The work of these artists has certainly influenced Italian design as it is now.
The Uffizi gallery was my first call in Florence whilst on an independent visit to Italy during an Inter rail trip. It's an absorbing place which really needs weeks of exploration, not just a few measly hours each visit.  An you'll find endless examples of Italian design in the Uffizzi, even if when these art masterpieces were created, the birth of what came to be known as Italian design was still many years away.
Inspiring Italian Cities
Any Italian city can provide you with heaps of inspiration on the design front. I have enjoyed my recent visits to Rome without relatives; these trips were all the more memorable because I was able to wander the streets and take in the surroundings and sights at my own pace.
Some of the examples of contemporary design I saw in Italy blended in nicely with the sites and buildings of historical importance, which was interesting to see.  Of all the Italian cities I've been to, it is Milan which remains the most inspiring for me from a design viewpoint.  I'll explain why in the next edition of this series.
If you have any 'Italian design inspiration', leave a comment so we can chat about it.
Those considering a career in design might like to take a look at a List of Books on Italian Design Chosen by a Designer which was compiled by Paolo.
About Paolo Feroleto
Having a genuine passion for Italian design and design in general, Paolo Feroleto is a designer of Italian origins with over 13 years industry experience obtained from working in mixed discipline studios in the UK and abroad.
Paolo has worked with a range of clients – from small independent retailers, to large blue chip companies, both in the UK and Europe. His projects have included building corporate identity, designing literature, creating stands for exhibitions, as well as devising graphics for retail outlets and websites. Here are some examples from the interiors section of his portfolio: Four Design – Interiors
Paolo also teaches Graphic Design on a part-time basis and has developed creative workshops for use in education and professional environments.
Currently based in the UK, Paolo like to spend his time travelling as much as possible. You can reach Paolo though his company, Four Design.