In this edition I would like to take a look at an icon of design, Michele De Lucchi, an architect, designer and all round design maestro.
Having experienced first hand the influence De Lucchi has across many design disciplines, it's inspiring to observe just how many breathtaking projects his studio is involved with at a global scale.
I worked at the De Lucchi Milan studio during my placement year from university.
Working with De Lucchi is Educational
During this time I encountered many designers who went on to carve out their own reputations and went on to success after their initial 'schooling' at the De Lucchi studio.
The De Lucchi Milan studio was a real hive of creativity and De Lucchi hmself interacted with each member of staff, treating them on an equal footing, whether they were established designers or humble placement students, like myself.  Even as students we were asked on occasion to attend meetings and voice our own opinions on certain aspects of the studio's projects. This was quite an experience, and helped give us the confidence and encouragement we needed to peruse our own design work.
The knowledge De Lucchi imparted was invaluable, in great part because he himself is able to apply his creativity to such a wide range of design scenarios.
Michele De Lucchi really is a versatile designer whose creative capacity extends from architecture to technology and crafts.  His is also involved in the design of buildings, exhibitions, interiors and industrial design products.
De Lucchi – A Design Mover and Shaker
Born in Ferrara, Italy in 1951, he studied in Padova and Firenze (Florence) where he graduated in architecture in 1975. He played a key role in many design movements such as Cavart, Alchymia, and Memphis.
Alchimia is a group of avant-garde industrial designers including Alessandro Mendini, Andrea Branzi, and Ettore Sottsass.  Memphis was a movement initially created by designer and architect Ettore Sottsass which also included designers such as George Sowden, Nathalie du Pasquier, and Matteo Thun.
The Memphis movement focused on the use of colours, and versatile materials such as plastic laminates. As part of the Memphis movement, Michele De Lucchi explored new production methods and ground breaking concepts of functionality.  You can read more about the Memphis movement in my post Italian Design – Focus on the Memphis Movement
The Tolomeo lamp – A Design Icon
Michele De Lucchi has created industrial design products for many manufactures such as Artemide, Dada Cucine, Kartell, Matsushita, Mauser, Poltrona Frau and Olivetti.
Among his most conceptually explorative projects are those developed for Compaq Computers, Philips, Siemens and Vitra. Many stylish offices include the Tolomeo lamp he and Giancarlo Fassina created for Artemide  in 1986, and which is still regarded as an iconic design.
Interior Design Work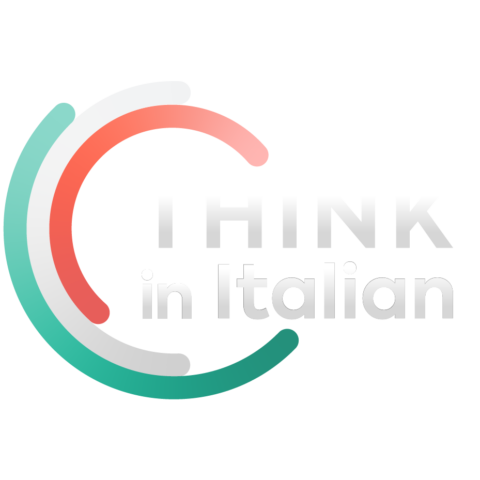 Stop reading, start speaking
Stop translating in your head and start speaking Italian for real with the only audio course that prompt you to speak.
Interior design projects include work for Mandarina Duck, Deutsche Bank, Enel, Poste Italiane, Telecom Italia, Banca Popolare di Lodi and, other private offices throughout the world.
In recognition of his work, De Lucchi has won numerous design awards including Compas
so d'Oro, Premio Smau, Office Design Eimu, Deutsche Auswahl, If Hannover, and Design Plus.
Amongst many things to admire in De Lucchi is his willingness to constantly explore and experiment with the use of materials at an architectural level, such as in his ceramic projects developed through the Produzione Privata part of his studio, a small company through which Michele De Lucchi designs products which are made using artisan techniques and crafts. During the Milan Design Week, a visit to the DeLucchi studio is a must for design afficianados so they can view the often quirky new products on display – and, perhaps, decide which one will become a new design icon.
De Lucchi Still has Designs on the Future
De Lucchi shows no signs of slowing down, even with the success he has had, he still pushes boundaries, himself inspired by new materials, new design and always looking for new creative possibilities. Over ten years on from my placement opportunity in his studio, I am still inspired by his work and ethics as are many others.
You can view more examples of DeLucchi's design creativity here: amdl.it
And here are some more examples via Dennis Zanone:
About Paolo Feroleto
Having a genuine passion for Italian design and design in general, Paolo Feroleto is a designer of Italian origins with over 13 years industry experience obtained from working in mixed discipline studios in the UK and abroad.
Paolo has worked with a range of clients – from small independent retailers, to large blue chip companies, both in the UK and Europe. His projects have included building corporate identity, designing literature, creating stands for exhibitions, as well as devising graphics for retail outlets and websites. Here are some examples from the interiors section of his portfolio: Four Design – Interiors
Paolo also teaches Graphic Design on a part-time basis and has developed creative workshops for use in education and professional environments.
Currently based in the UK, Paolo like to spend his time travelling as much as possible. You can reach Paolo though his company, Four Design.