In this, the second part of my series on up and coming Italian designers, I am going to tell you about some more talented, but lesser known designers.
The designers in question have been producing interesting work both independently and with some of the giants of Italian design, as you will discover.
Maddalena Casadei
Maddalena describes herself as both a designer and architect.  She applies her experience to a wide range of projects which encompass many design disciplines.  Having topped up her Architecture degree with a Masters course in design at the Domus Academy, Maddalena has collaborated with many companies such Pamar, Muji, Alias, Thonet Foscarini and Danese on exhibitions projects, product and interiors design.
Aside from this, what stands out for me are her own stylish designs which are interestingly quirky too.  Of note are her series of marble products. Maddalena uses Carrara marble to create items which stand out for their elegance and simplicity.
A hard material like marble often presents a challenge to designers.  Rising to the challenge, Maddalena explored various possibilities and then came up with a series of products which are stylish, yet at the same time practical.  I think Maddalena's Bella streamlined table mirror is a stunning object. It also allows users to postion it more or less how they want.
Other products within this series include a bench and stool, magazine rack and umbrella stand. You can view the marble series and more of Maddalena's work at:
Francesco Faccin
Having studied at the Istituto Europeo di Design, Milan, Italy based Francesco Faccin worked for a variety of established designers such as Enzo Mari and Michele de Lucchi whilst setting up his own design studio.
Francesco made a point of using local craftsmen in his early projects which focused the theme of exploring the qualities and characteristics of wood. These projects quickly established his reputation and resulted in his being invited to work on projects with other designers. This, in turn, led to the display of his work at the Salone Satellite which forms part of Milan's International Furniture Fair.
Francesco's recent research project: 'Tavolo Binario' is an interesting example of using traditional craftsmanship to create an item with a contemporary look, as you can see from the image below:
With this table project Francesco has been exploring the relationship between balance and practicality through a design using a 'dry process'. The resulting item is intended to be produced in small numbers rather than being mass produced. Each section of the table is compliments the others to achieve the required balance. The final design is the result of a substantial amount of research and experimentation on Francesco's part.
Using the same 'dry process' Francesco also produced a chair for Danese, Francesco's chair was featured at this year's design and furniture fair, the Salone del Mobile in Milan. As you may note, the chair is a simple, but streamlined design. The standard of craftsmanship is high and there is a noticeable nod to the style of Shaker furniture.
You can view more of Francesco's work at: www.francescofaccin.it
Zaven studio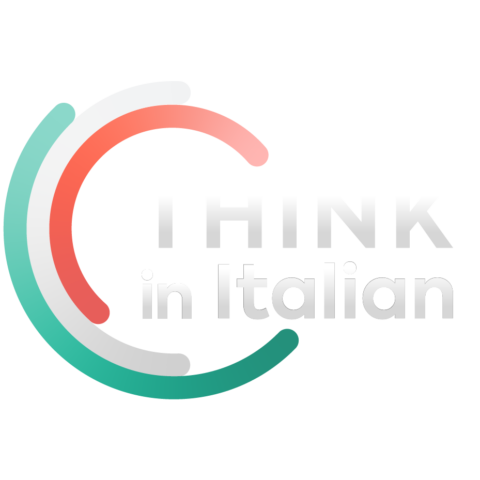 Stop reading, start speaking
Stop translating in your head and start speaking Italian for real with the only audio course that prompt you to speak.
Based in Marghera, Venice, the studio was set up by designers Enrica Cavarzan and Marco Zavagno. Working within many design disciplines and often collaborating with others, the studio has produced some award winning work. From graphics, product design and exhibition concepts, the studio has consistently delivered well-thought out solutions. Here are a few examples of Zaven studio's work:
Nodo is a colourful brushed aluminium modular candleholder. Thanks to the movement of its independent arms, Nodo can hold many candles and alter the shape of the light they produce. A contemporary version of the traditional candelabra, the Nodo candlestick was displayed during Milan's Design Week earlier this year.
Zaven studio's 'Boccia'collection of bottles (jugs?? – Ed.) is clearly reminiscent of what is often found in science labs and their presence in a kitchen would make something of a talking point.
Using borosilicate glass, the bottles were produced for Atipico.
The Zaven studio also produces some interesting graphic work: mainly for exhibitions and galleries. I chose the catalogue Zaven designed for Francesco Candeloro's exhibition in Venice as I liked the design and the print finish on the cover, both of which reflect the theme of the exhibition. Alongside the poster and other promotional literature, their work possesses a clean and simple look which highlights the artist's images.
You can view the rest of this project and more examples of the studio's work here: www.zaven.net
Another episode in this up and coming Italian designers series is coming up.
About Paolo Feroleto
Designer of the ItalyChronicles.com logo, Paolo Feroleto is a design hound who sniffs out all things design and writes about the best of what he tracks down here on ItalyChronicles.com.
A designer of Italian origins, Paolo has over 13 years industry experience obtained from working in mixed discipline design studios in the UK and abroad.
Paolo has worked with a range of clients – from small independent retailers, to large blue chip companies. His projects have included building corporate identity, designing literature, creating stands for exhibitions, as well as devising graphics for retail outlets and websites. Here are some examples from his portfolio: Four Design – Interiors
Paolo also teaches Graphic Design and develops creative workshops for use in education and professional environments.
Currently based in the UK, Paolo like to spend his time travelling as much as possible. You can contact Paolo though his company, Four Design.