In this edition I would like to look at the Italian design classic that is the Vespa scooter. When people think 'scooter', it is more often than not, the image of a Vespa which springs to mind.
This humble two wheeled machine is synonymous with many a sunny holiday jaunt around Italy, and even the UK, weather permitting. The Vespa is an icon of Italian design which is as much a part of Italian lifestyle as eating well, and almost as important.
Vespa is an Italian line of scooters manufactured by Piaggio. This Italian company recently celebrated 60 years of production. Founded in Genoa in 1884 by twenty-year-old Rinaldo Piaggio, the initial activity of Rinaldo's factory was fitting out luxury ships.  By the end of the century Piaggio was also producing rail carriages, goods vans, luxury coaches, engines, and trams.
World War I brought about a new diversification to his business, a change which was to set a pattern for Piaggio activities for many decades. The company started producing aeroplanes and seaplanes.
In 1917 Piaggio bought a new plant in Pisa, and four years later it took over a small plant in Pontedera from which it first produced propellers and engines, and then complete aircraft.
As the war drew to a close and demand for aeroplanes started to fade to nothing, Enrico studied every possible solution he could imagine to get production in his plants going once more.
The Birth of the Vespa
A motor scooter was produced, based on a small motorcycle made for parachutists. The prototype, known as the MP5, was nicknamed "Paperino" (the Italian name for Donald Duck) because of its strange shape, but Enrico Piaggio did not like it, and he asked Corradino D'Ascanio to carry out a redesign.
The Vespa was born of Enrico Piaggio's dogged determination to create low cost transport for the masses. Decades before the inception of ergonomic studies, the riding position of the Vespa was designed allow riders to sit comfortably and safely, not balanced dangerously as on a high-wheel motorcycle.
The Waspish Name
Corradino D'Ascanio only needed a few days to refine his idea and prepare the first drawings of the Vespa, first produced in Pontedera in April 1946. It got its name from Enrico Piaggio himself who, looking at the MP 6 prototype with its wide central section where the rider sat and the narrow "waist", exclaimed, "It looks like a wasp!" And so the Vespa was born.
Initially, manufacturers and market experts were divided: on one side, people saw the Vespa as the realisation of a brilliant idea, and on the other there were the sceptics, who were soon to change their minds. In the closing months of 1947 demand exploded, and the following year the new Vespa 125 appeared, a larger model that was soon firmly established as the successor to the first Vespa 98. My personal favourite is the Vespa 50 model which has left me with many happy memories of holidays in Italy whizzing around. The Vespa is simplicity in itself and is still a great design today.
Vespa and the cinema
Through the "Dolce Vita" years the Vespa's role in social history, not just in Italy but also abroad, can be seen from its presence in hundreds of films. And it's a story that continues to be told today.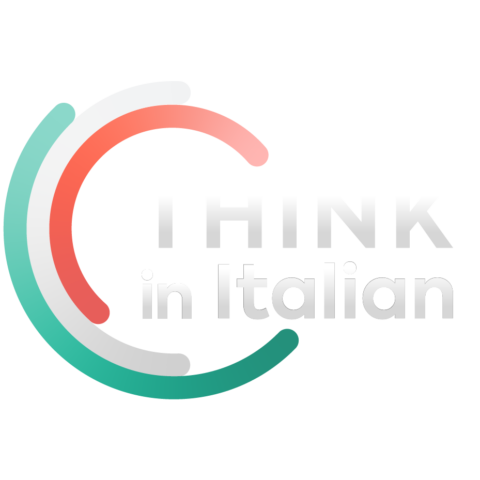 Stop reading, start speaking
Stop translating in your head and start speaking Italian for real with the only audio course that prompt you to speak.
Audrey Hepburn and Gregory Peck in "Roman Holiday " were only the first in a long series of international actors and actresses to be seen on the world's most famous scooter.  There is a long list of films featuring Piaggio's brainchild, stretching from "Quadrophenia" to "American Graffiti", as well as from "The Talented Mr. Ripley" to "102 Dalmatians", not to mention "Dear Diary".
In photo shoots, films, and on set, the Vespa has been a "travel companion" for generations of film stars.
Vespa and advertising
The Vespa brand gave young art directors the opportunity to showcase their talents by developing advertising campaigns both in print form and on the screen. Vespa advertising has it's own group followers and who are often avid collectors of Vespa advertising memorabilia.  And then, there are the clubs.
New Generation Vespa
Whilst the new generation of Vespa scooters are automatic and easier to maintain, there is no better feeling than starting up the original style and getting to grips with the gear system. There are plenty of clubs and collectors who strive to keep the spirit of the original Vespa alive. None more so than Ciao bella scooters in the UK –  which they sell reconditioned old style Vespa scooters in glorious original colours.
It's true to say that the weather in the UK does not lend itself to riding a Vespa all year round.  It's much more fun hiring one whilst on holiday in the right place, in sunny Italy, for example.
Next time you find yourself in Italy, for that genuine Italian experience, hire an Italian design classic – a classic Vespa, and whiz around on your very own Roman Holiday.
Footnote: If you did not know, Vespa has a museum.  Here's a video of it: Vespa Museum Video – Alex.
About Paolo Feroleto
Having a genuine passion for Italian design and design in general, Paolo Feroleto is a designer of Italian origins with over 13 years industry experience obtained from working in mixed discipline studios in the UK and abroad.
Paolo has worked with a range of clients – from small independent retailers, to large blue chip companies, both in the UK and Europe. His projects have included building corporate identity, designing literature, creating stands for exhibitions, as well as devising graphics for retail outlets and websites. Here are some examples from the interiors section of his portfolio: Four Design – Interiors
Paolo also teaches Graphic Design on a part-time basis and has developed creative workshops for use in education and professional environments.
Currently based in the UK, Paolo like to spend his time travelling as much as possible. You can reach Paolo though his company, Four Design.